Premium Times just published breakdown of MTN Nigeria ownership as at May 15, 2018. They have the top 11 key shareholders, controlling the entire 20,354,513,050 Ordinary Shares of the company. Six Nigerians are there controlling about 10% – those men will surely have good Christmas and Sallah ahead! Yes, MTN shares are doing well on the Nigerian Stock Exchange. MTN Nigeria has about 67 million subscribers with close to 40% of the market share. You can read more about these shareholders here.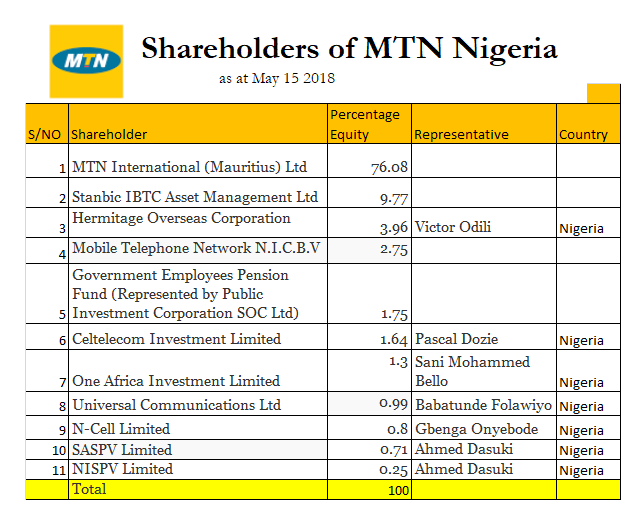 *For 11, some publications have Karl Olutokun Toriola
------
-- If you run a startup, explore our
Private Client Services: Startup Growth
(no monetary payment required).
-- We offer
Advisory Services
(technology, growth strategy & innovation).