I love agriculture. But I do not want to be a farmer. I want to provide the modern shovels and the cutlasses for farmers. I know one thing: agriculture in the next ten years will create more millionaires than any other sector in Africa.It is very obvious because from Ghana to Kenya, Nigeria to Egypt, the African agenda revolves around food sufficiency. This is massive and fascinating.
Africa is entering a golden era of agricultural production where technology will drive productivity. We expect continuous improvement in crop yield over the next few years. Everyone knows that fixing agriculture will fix Africa because more than 65% of Africa's working population is employed in agriculture. So, it has the most catalytic impacts possible in raising millions of people out of poverty.
The path to making sure that farming communities are not hungry is a key strategic imperative of both the Gates Foundation and the African Development Bank.
The African Development Bank, AfDB, plans to invest about $24 billion over the next 10 years to accelerate the realisation of the food sufficiency agenda, its president, Akinwumi Adesina, said on Tuesday.

Mr. Adesina, who said the investment would be through the Bank's 'Feed Africa Strategy' would require paying attention to the implementation of plans to achieve the green revolution in Africa.
Few days ago, it was reported that the Gates Foundation is committing about $30 billion to agriculture, and Nigerian farmers union are already tapping into the resources.
The Rice Farmers Association of Nigeria (RIFAN) says it is working to access the $30 billion agricultural grant contributed by Bill and Melinda Gates Foundation and other donor agencies for rice production in Africa. Alhaji Aminu Goronyo, the National President of the association told newsmen in Abuja on Wednesday, that the association had submitted a template that would qualify it for the grant.
The amount of money in the agriculture is huge. From Western Union Foundation to Ford Foundation, from federal governments to state governments, there are many sources of intervention programs designed for the sector. Agriculture is where to be.
How You Can Play in Agriculture
Here are ways entrepreneurs can play in the sector (disclosure: I own Zenvus, an agtech startup):
Precision agriculture by making sensors: this may be a little hard depending on your skill level
Agriculture insurance technology: making insurance products geared for farming
Agro lending technology: delivering capital to farmers at scale supported by technology
Direct Farming: owning farms and growing crops and/or raising farm animals
Farming ecommerce: expanding farmers' markets by providing digital platforms for trade
Pricing aggregation: facilitating trading through provision of produce price data
Storage: African farmers struggle with storage of produce. Building solutions in this area will be catalytic
Logistics: there is a huge opportunity to facilitate the delivery of produce from rural areas to urban areas across Africa with our poor road networks
 Digitization of transactions: from payment to tracing origins of produce, we have a huge need to digitize farming systems in Africa
Commodity trading: building exchanges for trading commodities
Others: there are opportunities like making digital tools farmers can use. These could include farm diary, mapping solutions, etc
All Together
There are many areas any entrepreneur can participate in the agriculture sector. The market is huge. The head of African Development Bank noted that "the AfDB was leading a campaign to unlock the continent's food and agriculture market, projected to hit $1 trillion by 2030". In other words, Africa will have its first trillion dollar sector through agriculture. At that scale, you can see there will be many winners.
He [Akinwumi Adesina] said the Forum would be an opportunity to push efforts to make Africa self-sufficient in food production and transform agriculture into a wealth-creating sector.

"Agriculture is booming in Africa and holds the greatest opportunity to boost African economies, build rural economies, lift millions out of poverty, and create jobs," he said.

He said the bank must work together with its partners, governments, the private sector, and development institutions to realise its objective.
In 2010, according to McKinsey, agriculture was a $100 billion business in Africa. It has since grown to a $330 billion business, i.e. 10% of the $3.3 trillion African GDP. That means AfDB wants to move the sector from $330 billion to $1 trillion in less than 15 years. That makes sense.
Nothing will match the scale of opportunities agriculture will provide for entrepreneurs across the continent in the next decade. I am in and liking what we see.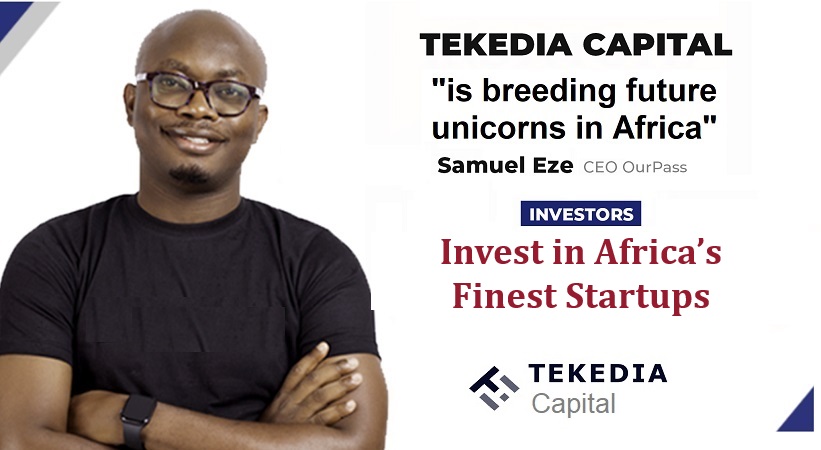 ---
Book a 1:1 (one-to-one) live video consultation and get personalized professional & business advice with Prof Ndubuisi Ekekwe here.