So many interesting comments on my piece on Dangote Refinery. Let's respect and commend Alhaji Aliko Dangote. Here you see me, even as a village boy from Ovim Abia State, if you have $5 billion to invest in Nigeria and you have money to rent my brain, my advisory package will include getting some major concessions from the government for you. I have called that Conglomerate Tax and it is global (Amazon HQ2 got $billions of waivers from US cities, GE got waivers to develop special plastic for US military, etc).
Dangote's problem is that he is alone in doing many production things in Nigeria, and that is why we have the jealousy from many who do not understand how markets work. There is no businessman or woman with $10 billion to invest that will not ask for special treatments. Not doing so is stupidity!
I am a player in the US semiconductor industry. As I write, the US government is distributing $52.7 billion to major players. While Nigeria does not have funds to distribute, it offers some incentives to great pioneering entrepreneurs with capacities to do big things.
In the US, they do not have silver or bronze in competitions; win or go home. That is why Elon Musk has received $billions via grants, incentives, etc from the US government because he is always #1 in the categories. You can accuse the US government of favouritism for picking Tesla, SpaceX and The Boring, and ignoring other companies which fade over; they do not care.
While a student in Johns Hopkins, there was a specific year Johns Hopkins received close to 18% of the National Institute of Health grant, with other universities in the whole US sharing the rest. Why?  Focus on the best, winners, the Gold, with capacities to do big things.
Let us celebrate this man. If you are offended, raise your $10 billion and ask the government what you need to fix our electricity, clean water, health care, transportation, etc. Those are opportunities which remain available. But dismissing his efforts on the grounds of government support is unfair to aspiring entrepreneurs who want to do big things in the future.
Note this: the government of Tanzania promised him $600 million incentives. He built and they reneged. He was about to close the factory when the new president realized the risk and acted up. He won 100% and the president understood that you do not threaten a man who is putting $$billions in your economy.
For almost a year, Tanzanian officials had been in a bitter $600 million dispute with Dangote Cement over investment incentives related to a new cement plant in Mtwara, southern Tanzania.  The Nigerian company had claimed the government was reneging on promises made by the previous administration of president Jakaya Kikwete, who left office thirteen months ago.

The cement plant launched last year and was flourishing until John Magufuli became president. In the last 12 months, new regulatory challenges undermined operations to such a degree, that the company suspended production last month. It caused an uproar in Tanzania. And Magufuli had to get directly involved and eventually struck a last-minute deal with Dangote on Saturday (Dec. 10) to keep the factory in the country and save thousands of jobs that were at risk if it closed.
Ndu, nobody is jealous of Dangote, rather, people are livid that he is being specially treated by the same government who goes about killing other businesses(elimination of competitions) just to promote whatever that dangote is doing .
Eg :Ibeto cement.

— HONEST (@HONEST08600247) May 25, 2023
My Response: I am not sure about that. There are many banks in Nigeria today. Dangote's Liberty Bank did not survive because govt had given winners the goodies. People like to make it look like Dangote has a strike rate of 100%. Check, Dangote Capital, Dangote Noodles, Liberty Merchant Bank, etc all went bankrupt. He competes and fails on some but whenever he wins,  many think it is because of the government. I find that offensive from Nigerians. What has govt done for him that bank owners do not get in our distorted FX regime?
Take time and see investments he wasted $$billions and recalibrate this illusion that he wins because of govt. In 3 years, someone will write "How Nigeria Gave Dangote Our Petrol Sector" as memory fades on how it used to be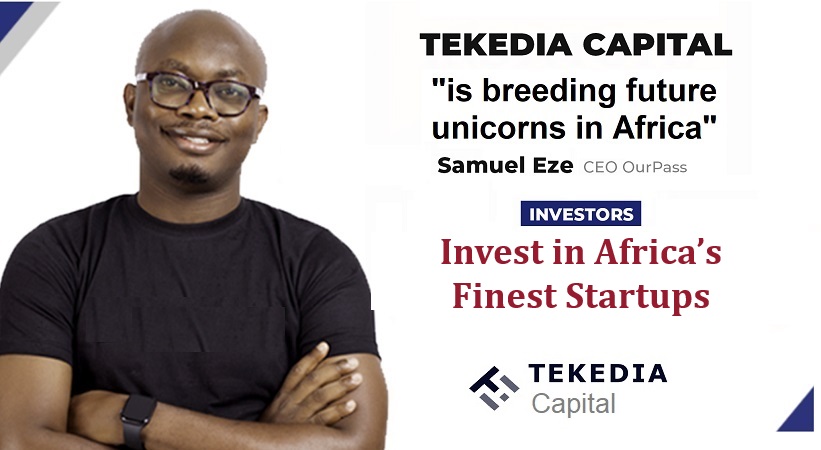 Ndu, nobody is jealous of Dangote, rather, people are livid that he is being specially treated by the same government who goes about killing other businesses(elimination of competitions) just to promote whatever that dangote is doing .
Eg :Ibeto cement.

— HONEST (@HONEST08600247) May 25, 2023
My Response: Even China picks winners. In short, China's one is legendary. It is an illusion to think someone will invest $10b without incentives.  Tanzania was giving Dangote Cement trouble. He closed the factory. Then months later, those local entrepreneurs could not create an alternative and the govt came calling because cement scarcity hit the land. This is not an app, this is an asset-heavy industry.
Comment 3: The Ibeto cement was killed by the Nigerian government for the obvious . Now, the refineries owned by the Nigerian government cannot function but the NNPC already has a stake in Dangote refinery. It is outrageous!
My Response: Yes, it is Dangote that killed all the refineries in Nigeria. Yes, Nigeria has not allowed them to work for decades so that Dangote will own the sector. Yes, it is because of the investment NNPC made in Dangote Refinery a few years ago that precipitated the collapse of all refineries in Nigeria. That is not fair!
Comment 4: Sir, I must say one admirable quality of your submissions lies in their unwavering objectivity, to my mind. Despite being delivered at nearly lightning-fast speeds, reminding me of a mass-production conveyor belt, your responses rarely compromise the depth and accuracy of your knowledge base. It is indeed impressive to see such a consistent level of excellence you maintain in your submissions. I like how you deliver top-notch content with impartiality.
To my mind, it's the cultural conditioning that is causing many to wonder about the issue of this laudable and indeed patriotic venture. Imagine DanCash entering the Nigerian business space with this same chef-d'oeuvre and easily drawing in a profound 'sense' of assurance, confidence and trust(the type the Super Eagles-in their winning ways,O- inspire in all of us, or even Hilda Baci, last 2 weeks)! Such a heightened sense of collective ownership and patriotism would significantly impact the entire country, giving it that hard-to-describe energy that moves nations to prosperity and well-being. Respectfully, please.???????
---
Book a 1:1 (one-to-one) live video consultation and get personalized professional & business advice with Prof Ndubuisi Ekekwe here.