'Harry Potter' Dumbledore actor Michael Gambon passes away at age 82
#1
· September 29, 2023, 5:49 AM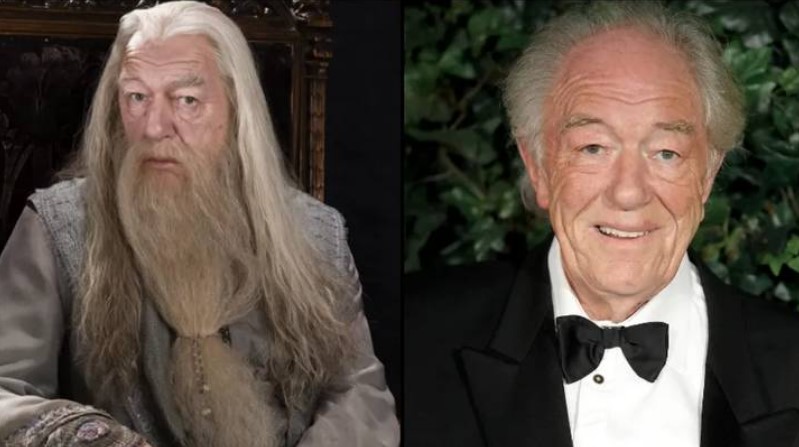 We are deeply saddened to report that Michael Gambon, the legendary Irish actor who portrayed Professor Albus Dumbledore in six of the Harry Potter films, has passed away at the age of 82. He died peacefully in his sleep on Wednesday, September 27, 2023, surrounded by his family and friends.
Gambon was born in Dublin, Ireland, on October 19, 1940. He moved to London with his parents when he was five years old and became interested in acting at an early age. He joined the National Theatre in 1963 and worked with some of the most renowned directors and playwrights of his time, such as Laurence Olivier, Harold Pinter, and Tom Stoppard. He also appeared in numerous films and television shows, including The Singing Detective, Gosford Park, The King's Speech, and The Casual Vacancy.
However, he is perhaps best known to millions of fans around the world as the wise and powerful headmaster of Hogwarts School of Witchcraft and Wizardry, Professor Dumbledore. He took over the role from Richard Harris, who died in 2002 after playing Dumbledore in the first two Harry Potter films. Gambon brought his own charm and charisma to the character, making him a beloved mentor and friend to Harry Potter and his allies. He appeared in Harry Potter and the Prisoner of Azkaban (2004), Harry Potter and the Goblet of Fire (2005), Harry Potter and the Order of the Phoenix (2007), Harry Potter and the Half-Blood Prince (2009), and Harry Potter and the Deathly Hallows Part 1 (2010) and Part 2 (2011).
Gambon was widely praised for his performance as Dumbledore, earning several nominations and awards, including a BAFTA nomination for Best Supporting Actor in 2011. He also received many honors for his contribution to the arts, such as a knighthood in 1998, an honorary doctorate from Trinity College Dublin in 2002, and a lifetime achievement award from the Irish Film and Television Academy in 2017.
Gambon is survived by his wife Anne Miller, whom he married in 1962, and their three sons: Fergus, He also has 2 sons William, and Michael Jr. a daughter, Sarah, from a relationship with set designer Philippa Hart in 2002 while he was still married.
We extend our deepest condolences to his family, friends, colleagues, and fans. He will be greatly missed by all who knew him and admired him. He was a true legend of stage and screen, and a brilliant wizard who touched our hearts with his magic.
Uploaded files:
Click for thumbs down.
0
Click for thumbs up.
0