Matthew McConaughey On What He's Learned from His Kids
#1
· September 24, 2023, 9:34 PM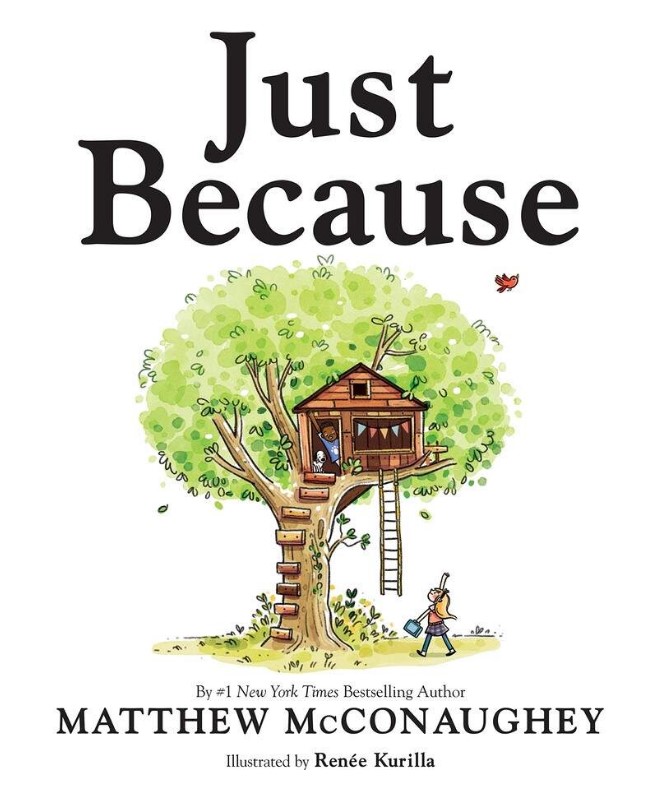 Matthew McConaughey is not only an Oscar-winning actor, but also a bestselling author and a devoted father. In his latest project, he combines his passion for storytelling and his love for his children in a new book called "Just Because".
"Just Because" is a collection of poems that McConaughey wrote for his three kids, Levi, Vida and Livingston, over the years. The poems are inspired by the questions and curiosities that his children have about the world, such as why the sky is blue, why we have dreams, and why we should be kind to others.
McConaughey says that writing the poems was a way of connecting with his kids and encouraging their imagination and creativity. He also hopes that the book will inspire other parents and children to have meaningful conversations and to explore the wonders of life together.
In an exclusive interview, McConaughey shared some insights into his writing process, his parenting philosophy, and what his kids have taught him along the way. Here are some highlights from our conversation:
- How did you come up with the idea for "Just Because"?
- I've always enjoyed writing poems and stories, and I started doing it for my kids when they were very young. I would write them a poem every birthday, every Christmas, every special occasion. Sometimes I would write them just because I felt like it. I wanted to capture the moments we shared, the things they asked me, the lessons we learned. I kept all these poems in a folder, and one day I thought, why not share them with the world? Maybe they can touch other people's hearts as well.
- How do you balance your busy career with being a present and involved father?
- It's not easy, but it's worth it. I'm very fortunate to have a supportive partner in Camila, who is an amazing mother and a strong woman. We try to make our family our priority, and we plan our schedules around our kids' needs and interests. We also try to involve them in our work as much as possible, so they can see what we do and why we do it. We want them to be proud of us, but also to know that they are the most important thing in our lives.
- What are some of the most valuable lessons that your kids have taught you?
- They've taught me so many things, but I think the most valuable ones are: to be curious, to be grateful, to be humble, to be adventurous, and to be yourself. My kids are always asking questions, always learning new things, always appreciating what they have, always trying new things, always being true to themselves. They remind me every day of what really matters in life, and they inspire me to be a better person.
Uploaded files:
Click for thumbs down.
0
Click for thumbs up.
0