One of the most necessary utilities in modern civilization is undoubtedly electric power. Virtually every business sector is fuelled by this energy source as a primary raw material – from manufacturing to transportation and logistics to communications to healthcare to education to even recreation, hospitality and socialization as well as food preservation.
This energy source has also been a great source of socioeconomic and political debates, with government after government in Nigeria failing to see to the satisfaction the ever-growing abnormal demand for this energy source, even with the almost total privatization of the Electric power sector.
This article constituting the first part of a series of articles dealing with the different business licences available in Nigeria's will be focusing on a unique type of Electric Power sector business – The Power Distribution Company or DISCO. The main focus topics will be :-
– What a DISCO actually does.
– The Regulatory Framework governing DISCOs in Nigeria.
– The licensing requirements for DISCOs in Nigeria.
– The existence of other alternative Electric Power Distribution licenses in Nigeria.
– Post-licensing regulations for DISCOs in Nigeria.
What exactly do DISCOs do?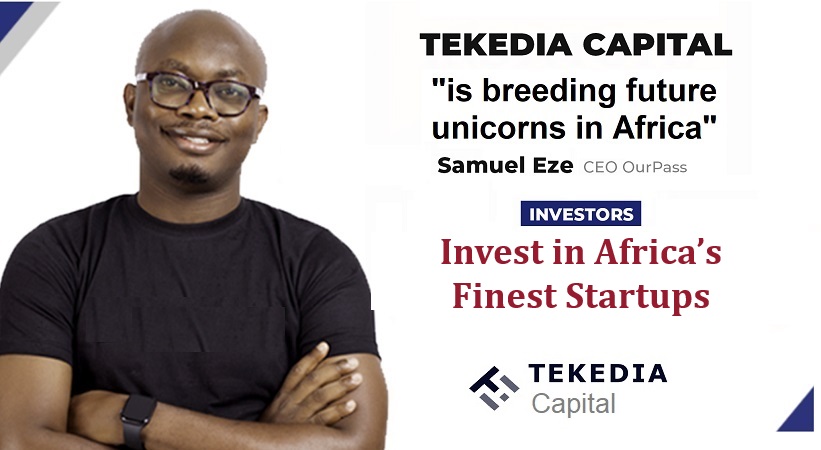 DISCOs are companies in Nigeria licensed to distribute on a retail basis Electric Power generated and transmitted from grid-connected Power generation companies(?) to consumers.
What is the Regulatory Framework governing DISCOs in Nigeria?
DISCOs in Nigeria are regulated mainly by :-
–  The Nigerian Electricity Regulatory Commission (NERC, a creation of the Nigerian Electric Power Sector Reform Act ) and through its various regulations, among them being the 2010 NERC Licensing Regulations
– The Federal Ministry of Power.
–  The Nigerian Bulk Electricity Company PLC(NBET), a company charged with regulating the Nigerian electric power sector via purchases from Generation companies (documented as Power Purchase Agreements) for onward sale to DISCOs through vesting contracts.
The NERC is the apex regulator of DISCOs in Nigeria and regulates DISCO licensing via the NERC license application regulations.
How are DISCO licensing applications commenced?
Applications for DISCO licensing have to be made in writing  (via legal counsel) to the Chairman, NERC.
These applications are to be also signed by the applicant's authorized representative and submitted in 3 paper copies along with an electronic version in MS Office Format in a CD-ROM. 
On receipt of an application, the NERC (or 'The Commission') shall send after acknowledging the receipt date an acknowledgement to the applicant stating the date of the receipt application. Further information on the application can be requested of the applicant from the commission within a space of 1 month from the receipt of the application.
How long does it take for a DISCO application to lapse after an applicant is asked to send further required information?
The application for a DISCO license will lapse if the applicant does not submit all the further information required from the commission within 60 days from the date of the commission communicating the request.
Can lapsed applications be reactivated?
No, they cannot be reactivated. Lapsed applications can only be resubmitted as a new application upon payment of the prescribed processing fee.
What are the main requirements for a DISCO license?
The main requirements for an electric power DISCO licence are :-
– A completed application form.
– A Certificate of Incorporation and MEMART (Memorandum & Articles of Association)  of the applicant company.
– A registered Title deed to site , or sale agreement or Deed of Assignment, or evidence of submission of a title deed to a relevant land processing agency.
– A Tax Clearance Certificate of the applicant company for the past 3 years.
– A 10-year business plan (consult your lawyer on what the required contents of a business plan are under NERC regulations).
– A Power Purchase Agreement (PPA) in place with a licensed Power Generating Company (GENCO) or a Resale Agreement with a Power Transmission licensee.
– A Retail Agreement with End-users for the supply of power.
– A Memorandum of Understanding (MOU) or letter of intent from an Engineering Procurement Contractor(EPC) where applicable.
– A Financing Agreement or letter to fund the project from a Financial Institution.
– A detailed forecast of the demand for power in the area of supply.
– The Project location.
– Line voltage level(33kv, 11kv, 415v, 230v)
– Connection points.
– Pole type (wood, concrete, steel).
– Installation method (overhead, underground).
– A detailed project design which will include :-
a). a site map;
b). a single line diagram;
c). control rooms;
d). sub-stations.
– Line length.
– Distribution EIA(Environmental Impact Assessment).
– Transformer type & data ( with attached name plate data of all the applicant's transformers).
– A connection agreement with the Transmission Company of Nigeria (TCN). 
– Stated impact of connecting the distribution system to TCN networks.
– The projected peak load to be connected.
– The maximum capacity of networks (MW, MVAR).
– A bill of engineering measurement and evaluation (BEME) of the project.
– Details of protection equipment to be used.
– The applicant company's Health & Safety policy.
Are there any further steps involved in securing a DISCO license after an application has been submitted?
Yes , there are. Upon being found complete, the NERC shall pass a resolution that the application has been duly made and shall notify the applicant of this in writing within 30 days of the resolution. 
The commission will then request that the applicant publish a statutory public notice at its own expense in 2 daily newspapers, one of which must be a local paper in circulation within the applicant's planned business operation area.
The purpose of these publications(which are to last 21 days) is to receive any possible objections to the license being granted for due consideration. 
How long does it take for these objections to be heard?
Objection hearings by NERC usually take 30 days.
How long does it take for a DISCO license application to be processed?
A DISCO license application, from the date of application receipt acknowledgement is to be processed in a period not exceeding 6 months and a notification of the decision of NERC is to be communicated to the applicant along with reasons for its decision in the event of a refusal of the application. The applicant can appeal the decision of NERC if the license application is refused within 21days of the receipt of NERC's rejection of the licence application.
How long do DISCO licenses last?
DISCO licenses have a validity period of 10 years.
Can a DISCO license be cancelled and if yes, on what grounds?
Yes, a DISCO license can be cancelled on the following grounds:-
– Obtaining a license through fraud or the misrepresentation or non-disclosure of a material fact.
– Willful or unreasonable violation of the NERC Regulations Governing DISCOs or the wider Regulatory Framework governing DISCOs.
– Insolvency/bankruptcy of a licensed DISCO.
– Inability on the part of the licensee to carry out its duties due to a weak financial position.
– A failure to comply with a license terms and conditions.
Can a DISCO license also be suspended?
Yes it can be suspended by NERC on the complaint or information of a consumer, eligible customer, customer association or other Licensees leading to an inquiry usually on the grounds of:-
– A default in complying with the terms of a license terms and conditions.
– Public interest.
– Public health safety or that of any person.
– Inability of the licensed DISCO to discharge or perform duties imposed by the DISCO license terms and conditions, the Electric Power Sector Reform Act, the NERC regulations, and the Power Sector Market rules among others.
It should however be noted that a DISCO license suspension period cannot go beyond 6months.
Can a DISCO license be amended or its tenure extended?
Yes, a DISCO license can be amended by NERC on its own accord or as a result of a complaint from a customer or other licensee on the grounds of:-
– Public Interest.
– Inability of the DISCO to meet requirements set by NERC in the license terms and conditions.
– Material changes in the circumstances of the licensee
– A default in complying with the Electric Power sector Regulatory Framework.
A DISCO license tenure can also be extended within its first 5 years on the application of a DISCO licensee.
Is it possible to secure an Off-Grid Electric Power Distribution license in Nigeria?
Yes it is. This is what is called an Independent Electric Power Distribution Network (IEDN) license which can either be :-
– An off-grid rural power distribution network.
– An off-grid urban power distribution network.
– An embedded off-grid power distribution network.
You will need to consult your lawyer to further guide you on the Regulatory requirements for this type of Electric Power Business license if you're interested in venturing into this area of the Power Sector.
How much does the NERC charge as its licensing fees?
The NERC charges for DISCO licensing the following cost implications :-
Grid-Connected Power Distribution license fees.
– A Processing fee of 1 Million Naira.
– A licensing fee of $75,000.00(Seventy-Five Thousand US Dollars).
– A license renewal/tenure extension fee of 500 Thousand Naira.
– An annual operating fee of 1.5% of the licencee's charges per Kwh net the cost of generation and transmission.
Off-Grid Distribution license fees:-
– Processing fees – 100,000.00 Naira
– Licensing fees – $20,000.00(Twenty Thousand US Dollars)
– Renewal/Tenure extension fees – 50,000.00 Naira
– Annual Operating Fees – 1.5% of licensee's charges per Kwh net the cost of generation and transmission.
Conclusion :- It is suggested that you consult with your lawyer to secure a better and further understanding of this type of Electric Power Sector license going forward.