From the north to the east and south to the west of Africa, emerging and established entrepreneurs are facing many legal challenges. Some the challenges have been documented when they appeared in the courts. A number of the problems are not known because the parties muted about them.
In our research, we discovered that few African entrepreneurs have an employee in charge of legal activities or having a legal department that oversees legal affairs. In our experience, we have seen how many businesses signed contracts without proper understanding of the clauses and requirements. In most cases, the lack of understanding emanated when legal terms were misunderstood or misinterpreted.
In line with background, our analyst notes that setting up a legal department for business in Africa is as important as choosing a business partner, one has to carefully set up such legal department in a way that it is effective, useful and serve the necessary purposes it ought to serve. Legal department tends to maintain and prevent legal issues that arises then plays a crucial role in reviewing and drafting contracts, employee policies and handling court cases. Basically, it ensures that the company's properly discharge its business affairs.
Where are the Issues?
In East Africa, there is a legal guide providing an overview of legal issues and requirement. This guide review aspect of investment and its essential that investors have a basic understanding of issues and challenges. It is important to know the prevailing law such as the common law jurisdiction and the types of business entities. Level of liability and form of taxation should be considered here.
There should be compliance with national laws, regional standards and international norms. The land tenure issues could be complex, significant social and political implications. In Kenya, an East Africa country, foreign investors are out-rightly prohibited from owning or holding title to agricultural land and owning land with tenure in excess of 99 years. Foreigners are also prohibited from owning land in Uganda.
Specific legal and regulatory issues will impact current and future investment transaction. Precise requirements also outline numerous registration requirements. West Africa, North Africa and South Africa also have similar legal guidelines just like East Africa and Africa as a whole.
Core Strategic Requirements
It is glaring that Setting up a legal department for business around the world would have been the same like that of Africa only if the regulations were not made to be difficult and other challenges like corruption were minimized. There are certain things to be cognizant of. These requirements are expected to be fulfilled by business and employees in charge of the department.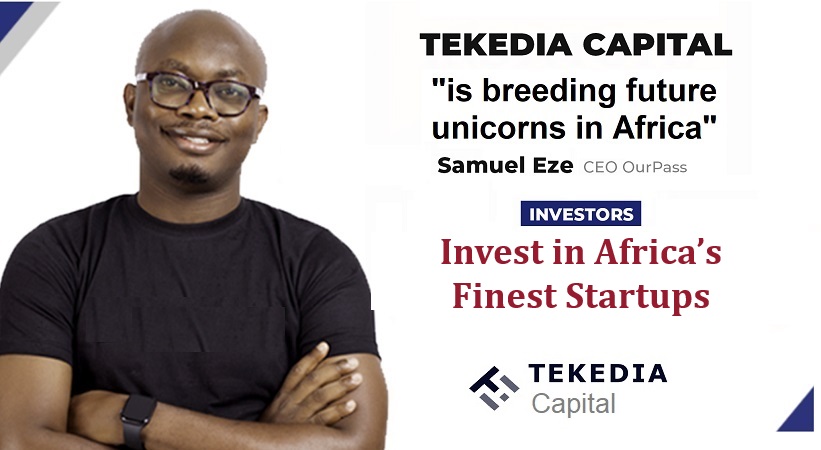 Communications
Communication with the senior management to know the roles in the company and understand what the company entails. This enables one to know if the company is fit for you.  It is very important that the lawyers understand who and what they represent, and what is expected to be done in the company.
Understand the Aims and objectives
It should be understood that business people are immersed in business problems and what they want is to help solve their business problem and find business solutions.  In most scenarios, they care less about how the problem is solved. They just want it solved. They are concerned about how you are getting the problems solved and not be an impediment for their particular way of solving it.
Due diligence
By doing this, you are making a conscious effort to research on your prospective employee. The question here is how well do you know your clients as an employer? How comfortable are the employees and the sanity of the environment?
Expectations and limitations
It is important while setting up a legal department for business, the expectations must be known and clear. It has to be certain, specific and well defined. Understanding the business and business expectation is very important to setting up a legal department for such business.
Standard Quality
This encompasses discrete skills and attributes such as legal training, negotiations, skills, client service and so on.
Draft a procedural list
Here, moving in as an organization's counsel is not as simple as showing up for work at a different law firm or at another established professional legal setting. It should be decided whether the legal department should be another organizational unit or it should be incorporated as a mini company.
Budget
Having a budget is a way of planning and it helps in focusing on what is necessary.
Efficiency and Productivity
This implies that the employees should be efficient, productive and proactive.
Structure
When setting up a legal department, one should not choose the wrong legal structure because choosing the right business structure is like choosing your business partner. Registration and incorporation of the entity or structure should be completed within the required time frame. All the regulations should also be complied with.
Africa's legal and regulatory environment ranks amongst the least business-friendly in the world. African entrepreneurs face more hurdles to register businesses and obtain various permits than other regions. Twenty of the bottom 25 countries ranked in 2010 doing business report are in sub-Saharan Africa.
Out of 10 countries in the world, where starting a business is the easiest, there is only one African Country (Rwanda). There is no single African country among the 10 economy countries where getting construction permit of registering company property is the easiest.  African Countries are the bottom 10 in several indicators. Africa is part of 7 most difficult countries to register a business, 4 most difficult for getting construction permit and 5 of the most difficult for registering property.
The major constraint to the operation and growth of African business is at least one regulatory issue. The top cited reasons are corruption, custom and trade regulations, getting operations permits and licensing. Collectively, overall regulatory challenges are perceived as more severe than infrastructure and access to finance.
End Notes
Exhibit 1: Core Requirements in African Context
Legal department is as important as the business itself. They are being asked to perform more like a business than a law firm. They provide more value to the organization, reduce risk and operate with greater efficiency while producing the best work possible. The setup helps in conformity with laws and regulations. It spreads the importance of respecting laws. Organizations with no legal department will definitely not enjoy the benefit that comes with having a legal department and will be prone to several issues. This is not good enough for a business that aims at progress or growth.
It is crucial to note that setting up a legal department for business is as important as making such legal department effective. Business can thrive and there can be growth when there is a sound, legal and regulatory environment. Regulatory issues have over the years seen to be one of the major problems. This should be faced and resolved.
For any business that intends to set up a legal department, it is important that they take necessary steps in setting it up well and understand what it entails to set up a legal department. It is also necessary to understand everything that has to do with the business as this will serve as a guide to setting up an effective legal Department for business in Africa.
Additional reports by Semiyat Olawuwo