Like other experts in the agriculture industry and Agritech sector, our analyst has analysed various returns on investment being promised by Agritech businesses in Nigeria. Our analyses have shown that the businesses are defaulting due to a number of internal and external factors.
However, as long as investors would continue to have interests in the sector, conversation on how best to deliver value by the businesses will continue in online and offline spheres. Seyi Ojeleye, a prominent LinkedIn user, recently questioned realistic and sustainability of the various ROI of the Agritech companies in the country on his page. "I'm seeing a lot of Farm Investments lately promising as high as 50% ROI in 5 months," he started. "Do you think 50% ROI is achievable in 5-6 months in farming? or Are we dealing with another scam here?" he queried.
He followed his questions with a question-focused survey, which sparked reactions of professionals on the medium. From investment analysts to experts in agriculture in relation to sustainability practice, the realisation and sustainability of the ROIs depend on a number of factors, some of these factors have been previously analysed by our analyst.
Agritech Businesses Are Playing Scam Game
"Of course, one does not need an angel of God to tell us that it is either a scam or the return is not guaranteed," Okechukwu Agubata says. Queenadday, who describes herself as a realtor and an investment advisor, believes promising huge ROI when it is obvious that it can be attained within the stipulated period should be seen as "another MMM in disguise".  "It appears to be another scam. I'm a farmer in most of the fields they are sharing investment opportunities in and I know it is not always about scale. Even with proper management things go wrong and I can tell you for sure that many of those selling these opportunities don't even have structure talk less of track record," Oluwajare Fola Bolu-Mole says.
Exhibit 1: What is a reasonable ROI in farming business for a 6-month duration?
Seyi Ojeleye's Survey, 2021; Infoprations Analysis, 2021
From the responses to the survey initiated by Seyi Ojeleye, it emerged that 10% to 20% and 20% to 30% are more realistic than promising more than 30%. This result is not quite different from what our analyst proposed. "Analysis of the select 20 companies' ROI shows that on average the brands promise 30.05% within the average of 8 months and 2 weeks farm cycle. Our analysis indicates that these companies had less than 50% capacity to pay the average ROI [30.05%] when the current and constant basic prices of the GDP were considered."
What is Not Realistic and Sustainable?
To Adetutu Adeniregun, an investment consultant at Oxford International Group, "a 50% ROI in 6months is not so sustainable," when one considers existing macroeconomic indices which are impacting businesses. "If it is guaranteed, then the owners will surely borrow from elsewhere at 15% – 20% per annum and generate the 50% returns for themselves within 5 months," Okechukwu Agubata adds.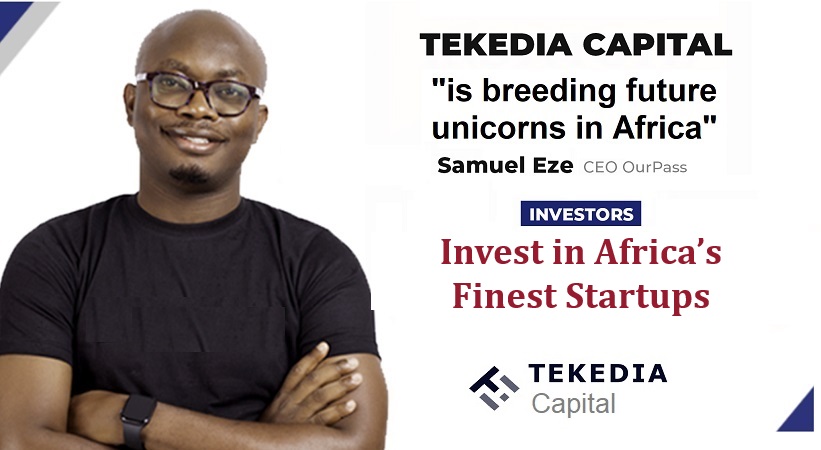 Complementing Agubata's view, the proponent of the survey, Ojeleye notes that the managers of the businesses must have been involved in a number of deals, masking their wealth. "…I know a lot of farmers and I'm surprised that they make that much ROI. It is either they're bad business managers or they're really good at masking their wealth." He reiterates that such ROI is meant for the oil business, a position which makes Olukanmi Timothy concluded that "Nigeria would have abandoned oil if this is remotely possible."
However, some believe that it is not bad as long as the managers of the businesses are good at managing risks or focusing on crops or areas of the industry which could deliver substantial value to them. "Poultry (broiler) can throw up a minimum of 20% ROI in 5 weeks (average bird weight of 2.5kg). Crude palm oil trade will offer you a minimum of 15% in 3-5 weeks, Nwuke says.
What is Realistic and Sustainable?
Aligning with the second ROI option of the survey, Ojeleye notes that "they are all aware it's not sustainable, including those paying 50% per annum because that will mean they make 100% per annum for them to share you that. The realistic ROI in my opinion is 30% per annum, and that is not even accounting for wastages. Why's anyone bothering on real estate if farms are that lucrative? You are lucky to do 30% real estate appreciation in a year, except you are the developer."
While Ojeleye suggested 30% per year, some made case for more than 12 months and 36% with ROI ranging from 35% to 100%. However, Ojeleye says for a business in the sector to churn out 50% ROI to an investor, "it must have at least 100% profit as an entity which means the farmer will have a share of the profit – say 30%, the platform – 10-15%, the investor – 50% and insurance – 7-10%. According to him, "This is standard practice." "How realistic is this in 6 months? he queried.
What Prospective Investors Should Do Before Investing?
To avert being duped by some of the companies that promised unrealistic ROI, the position of the respondents is that prospective investors need to carry out a thorough background check, business case rating and investment risk analysis before investing. "While business case rating is a must for companies going on IPO, it is of less significance to a company seeking 50 million investment. The cost of these reports too may seem unreachable to the average person with just 50k – 200k to invest.  You see the dilemma," Ojeleye says.
Tiamiyu Ismail, the Research and Development Head of FarmKonnect Institute for Data and Agribusiness Studies, believes that having more articles and books on how to invest in the sector will help a lot. "This is one of the gaps, FIDAS, an arm of FarmKonnect Agriculture PLC, is bridging with the publication of The Rules of Investing in Nigerian Agritech Businesses, which will be released soon."