Greetings! We're excited to announce that registrations for the next Tekedia Mini-MBA (June 5 – Sept 2, 2023) have opened. Tekedia Mini-MBA is an innovation management 12-week program, optimized for business execution and growth, with digital operational overlay. It runs 100% online. All contents are self-paced, recorded and archived which means participants do not have to be at any scheduled time to learn. We also have optional thrice weekly Zoom sessions. Our program curriculum is here.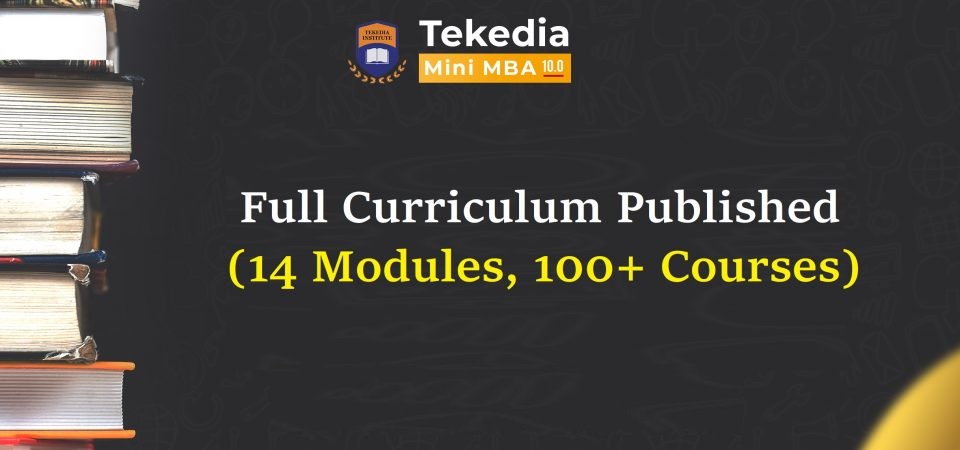 Our Faculty members come from MTN, Shell, Microsoft, Amazon, Flutterwave, Nigerian Breweries, KPMG, Amazon, Infoprive, Bank of Industry, First Bank, Trusbanc Capital, etc, and are coordinated by Prof Ndubuisi Ekekwe. 
In this next edition, we will have many AI-business modules to prepare our learners for the transition into the AI age in business. The world moved from typewriters to Microsoft Office tools many decades ago;  over the next few years, AI will be the next destination, and Tekedia Institute will be here for that future (watch video below).
Here is our pricing if you register by April 3, 2023 (discounts available for bulk registrations): 
MINI

: Tekedia Mini-MBA costs US$170 (N90,000 naira) per person.

MINR

: Add extra (optional) $30 or N10,000 if you want us to review and provide feedback on your homework.

MINF:

Annual Package (includes 3 consecutive editions of MINI and optional 2 capstones) – $340 or N180,000.

CAPS

: Tekedia capstone is a research paper or a case study exploring a topic, market, sector or a company. Add extra (optional) $60 or N20,000 for each track chosen.
How To Register
We truly hope to co-learn with you; register and share with friends, associates, etc.
Regards,
Tekedia Mini-MBA Team
---
Book a 1:1 (one-to-one) live video consultation and get personalized professional & business advice with Prof Ndubuisi Ekekwe here.