BITE 1: NEW FRACTIONAL TOKENIZATION PROGRAM – DIAMONDS IN RUSSIA
Expobank (Russia) is about to embark on a diamond tokenization program under the Federations digital financial asset (DFA) regime.
The protocol involves 'fractionalization' and will see each diamond split into 5000 tokens. The first one is a 9 million roubles ($97,500) diamond resulting in tokens worth slightly less than $20 each.
On redemption in November 2026, the repayment amount depends on diamond values using the Alrosa cost calculator.
BITE 2: EUROPEAN COMMISSION PLAYS RESEARCH METHODOLOGY MANIPULATION GAMES AHEAD OF CBDC
X's Transparency Report shows that the European Commission used 'microtargeting' to ensure that their ads canvassing opinion, did not appear to population segments they think would care about privacy.
They used various X member deselection techniques bypassing people interested in Julian Assange;  Eurosceptics (people interested in 'nexit', 'brexit' and 'spanexit' or in Victor Orbán, Nigel Farage, or the German political party AfD).
For unclear reasons, people interested in Christianity were also excluded. After excluding critical political and religious groups, X's algorithm was set to find people in the remaining population who were indeed interested in the ad message, resulting in an uncritical echo chamber.
This microtargeting on political and religious beliefs violates X's advertising policy, the Digital Services Act – which the Commission itself has to oversee – and the General Data Protection Regulation.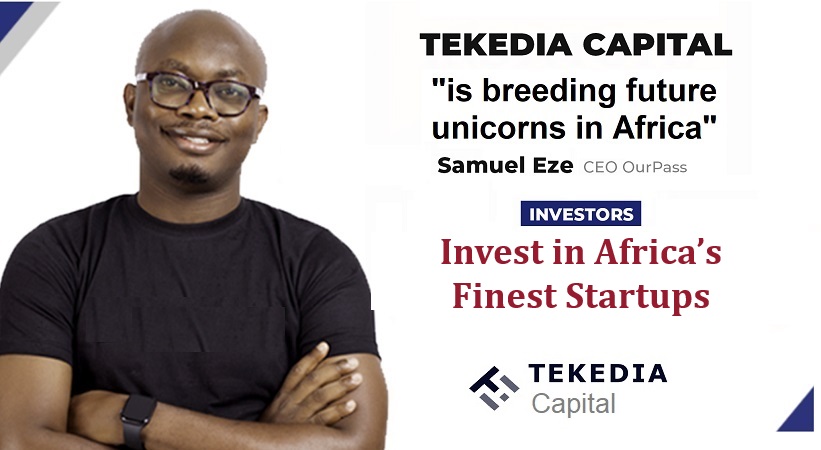 BITE 3: MIDJOURNEY HAS A NEW 'STYLE TUNER'.
The image generator, Midjourney, has added a new feature – 'Style Tuner'.
The tool allows the creation of an individual 'style', which can then be selectively applied to other images they want to generate at other times, without having to reflect the style in prompt authoring.
Going into the Midjourney Discord server, the user can simply type "/tune" followed by their prompt to begin the process of tuning their styles.
Midjourney pays to run GPUs (Graphic Processing Units) to support image rendering. Users select from a range of subscription options based on the number of GPU-hours the user needs for work, on a monthly basis.
The 'style tuner' feature is expected to be GPU-hour intensive.
BITE 4: STARTUP FOUNDER RESIGNS CEO POSITION ON BLOWBACK FROM INNAPPROPRIATE COMMENTS AIMED AT TECH WOMEN
GiveTree founder and CEO Sam Joel posted a series of offensive comments on LinkedIn.
His comments denigrated a series of high-profile women in Australia's tech scene, which included Venture capital investor Elaine Stead.
Joel apologised and resigned from the crypto-based charity on Tuesday and has subsequently taken the offending material down.
BITE 5: BITCOIN EXPLODES IN THE GLOBAL MARKET CAP INDEX.
Bitcoin's market cap has risen to No. 11 in the global market capitalization index. Currently, BTC boasts a market valuation of approximately $726.95 billion, with trading prices hovering just above the $37,000 mark.
The market anticipates that the U.S. Securities and Exchange Commission (SEC) will soon have multiple spot Bitcoin exchange-traded funds (ETFs).
Bitcoin futures exchange-traded funds (ETFs) are pools of bitcoin-related assets offered on traditional exchanges by brokerages to be traded as ETFs. The intent behind these ETFs is to give retail and other investors exposure to cryptocurrencies without needing to own them
A spot Bitcoin ETF brings all the benefits of a futures ETF, such as investing in Bitcoin without using an exchange, paying less in fees than on a crypto exchange, and streamlining the process overall. But a spot ETF invests in Bitcoin on the spot.
Bitcoin is currently sitting just below Berkshire Hathaway and above Tesla on the index.
BITE 6: INVENTOR OF THE FLOATING GATE MOSFET DIES
Professor Simon Sze, the inventor of the Floating Gate MOSFET, a key technology that revolutionized modern computing forever, and so, without which Web 3 would not even exist, died on Monday (6th) at the age of 87.
Simon Min Sze was born in Nanjing, Jiangsu province, China, in 1936 and grew up in Taiwan. After graduating in Taiwan, he did a masters at Washington in 1960 and a doctorate at Stanford University in 1963.
He worked at Bell Labs up to 1990 whereafter he was given a Professorship at National Chiao Tung University.
Sze was also concurrently a Visiting Professor to University of Cambridge, Delft University, Soochow University, Swiss Federal Institute of Technology, and Tokyo Institute of Technology.
Professor Simon Min Sze received many awards in his lifetime and was a fellow of many Associations and Societies. May he rest in peace.
Get your .9jacom and .9javerse Web 3 domains  for $2 at:
Visit 9ja Cosmos
Follow us on LinkedIn HERE
Background Sourced 11/11/23 from:
cointelegraph.com/news/blackrock-argues-sec-has-no-grounds-to-treat-crypto-futures-and-spot-etfs-differently
youtube.com/watch?v=K96OYpqMD-w
investopedia.com/investing/bitcoin-etfs-explained/
venturebeat.com/ai/midjourneys-new-style-tuner-is-here-heres-how-to-use-it/
dannymekic.com/202310/undermining-democracy-the-european-commissions-controversial-push-for-digital-surveillance
www.afr.com/technology/start-up-founder-resigns-after-offensive-comments-to-women-on-linkedin-20231107-p5eiai
www.ledgerinsights.com/tokenize-diamonds-russia-expobank/
news.bitcoin.com/bitcoin-soars-to-become-11th-largest-global-asset-nearing-berkshire-hathaways-valuation/
eenctu.nctu.edu.tw/en/teacher/p1.php?num=127&page=1