Nigeria's tech ecosystem has no doubt become the envy of its continental rivals due to the significant success of tech startups in the country.
Last year these startups attracted up to 35% of funding for African startups. The country has achieved an unprecedented milestone in its tech ecosystem as vibrant tech-savvy youths continue to create products and services that address the myriad of problems that the not just Nigeria but the African continent is faced with.
From Fintech, and Proptech to Edtech, young innovators in the country continue to break new grounds. It is interesting to note that these tech startups have only scratched the surface, because with new talents emerging in technology, more startups will emerge that will provide solutions to long-old problems.
There is no disputing the fact that Nigeria is gradually becoming a major tech hub in terms of startup generators which has become a preferred location for investors and entrepreneurs to invest and launch new projects.
This year, startups in the country have accumulated close to $1 billion in the first quarter. With 90% of Nigeria's startup funding coming from Fintech which has the most unicorns in Africa.
Check Out The List Of Top Five (5) Performing Nigerian Tech Startups In Q1 2022
1.) Flutterwave -($250 Million)
Fintech company that provides payment infrastructure for global merchants and payment service providers across the continent, flutterwave which is currently the largest startup company in Africa.
The fintech startup has processed over 200 million transactions worth more than $16bn dollars in 34 African countries. Last year, the company raised $170m in a Series C round.
In February earlier this year, it raised another $250 million in its single-best funding round to date, which saw its valuation rise to over $3 billion as it targets mergers and acquisitions with a rapidly growing existing customer base.
2.) Moove -($105 Million)
Global mobility fintech that provides revenue-based vehicle financing to mobility entrepreneurs globally, Moove raised $105 million in an oversubscribed series A2 round to scale to seven new markets across Asia, and Europe over the next six months.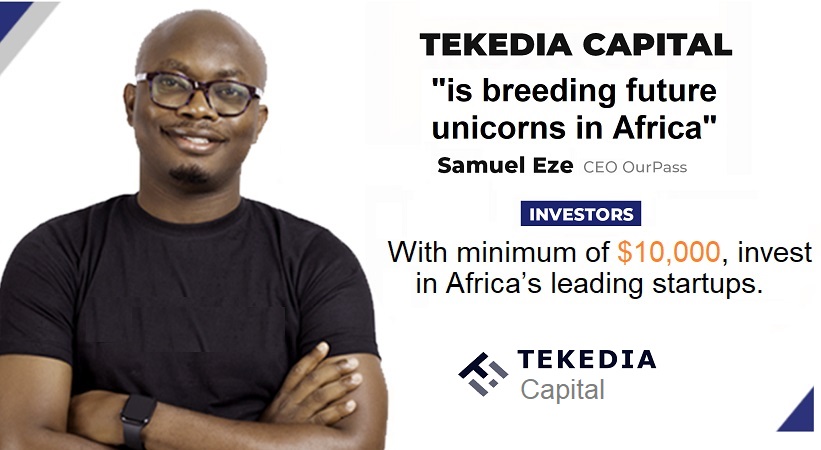 Launched in 2020 with its credit scoring system, the company constantly seeks to provide mobility entrepreneurs with revenue-based financing in markets where there is low access to credit.
Since its launch, Moove has rapidly extended operations to other African countries such as Ghana, Kenya, Uganda, and South Africa, as well as the Middle East, Asia, and Europe.
3.) Thrive Agric -($56.4 Million)
Agricultural technology startup that provides access to finance, premium markets, and data-driven advisory for smallholder farmers, Thrive Agric has secured $56.4 million in debt funding from commercial banks and institutional investors in March this year.
The startup company also received a $1.75 million co-investment grant from West Africa Trade and investment, which is funded by USAID.
This new investment will enable the company to expand its 200,000 farmer base as well as entering new markets in Africa. The startup also aims to build the largest network of profitable African farmers.
4.) Reliance Health -($40 Million)
Reliance Health, a startup company that uses technology to make healthcare more affordable and accessible, which uses both vital concepts so that users can get access to an integrated suite of healthcare products via subscriptions.
In February this year, the startup company completed a $40 million Series B funding round led by General Atlantic, a leading global growth equity investor.
5.) Credpal -($15 Million)
Credpal, a financial technology startup that allows businesses and individuals to buy anything and pay later in installments across online and offline merchants by providing them with instant access to credit at the point of checkout.
The company which is believed to be one of the earliest pioneers of 'buy now, pay later' services in Nigeria, closed a bridge round of $15 million in equity and debt in March this year to expand its consumer credit offerings across Africa.