Maybe Herbert Wigwe, Access Bank CEO, was wrong to come out and broadcast that workers' salaries will be slashed and that staff may be sacked. Maybe he should have done it silently and it will all be treated as a rumour. Maybe his mistake was sacking staff without prior notice. Maybe he should have just slashed salaries and retained the workers. Maybe…. just maybe.
No matter how we look at the "pandemic" that just happened in Access Bank, where it is rumoured that over 800 workers were sacked, Nigerians are not happy with the bank. And they are afraid too. Afraid that other banks will follow suit and dislodge their staff. Afraid that many companies will let go of their workers if something is not done. The recent action of the management of Access bank plc truly released the bottled up emotions of many Nigerians, especially the youths.
But one may ask why Nigerians reacted this way to the sack of Access Bank workers when they knew the state of the economy since the onset of COVID-19 pandemic. In their overtly emotional states, Nigerians gave the following as their reasons for calling out the management of Access Bank Plc and attacking anyone that attempts to defend them.
Donation to COVID-19 Task Force
I think this is their greatest sin. According to many people, why would the bank donate N1bn to the Presidential Taskforce on COVID-19 when it is quite aware that it cannot pay its workers? They insinuated that the bank used its staff's salaries to buy favour from the federal government. However this may be assessed, Access Bank truly made a mistake by giving out what it didn't have.
Some weeks ago, Access Bank announced a profit of N40.9bn in the first quarter of 2020 that ended on March 31, 2020. It then came as a surprise to Nigerians that a company that amassed so much profit could not afford to pay its staff within weeks of announcing its wealth. The question people now asked is, "Why wouldn't Access Bank pay its staff out of its profit?"
Insensitivity towards the Dismissal Approach
It is in situations like this that hidden truths surface. The recent use of more "contract" workers by Nigerian banks is resulting in a lot of service abuse by employers. They outsource jobs to recruiting agencies that underpay their workers. Who the owners of these agencies are and how much they are paid for each staff are questions people have not bothered to ask. But because of this sort of employment arrangement, workers are easily thrown out of their jobs without any entitlement and without prior notice. The affected staff of Access Bank, most of whom were contract staff, were said to receive the news that they are about to lose their jobs over the media. And like a joke, they received their sack letters on the day workers all over the world celebrated their active employment status. The worst thing here is that these staff are called "contract" staff but they are just "ad-hoc" staff who could be easily dispensed with. However, if Access Bank has shown a little empathy towards these workers' welfare, it would have given them a 30-day notice of termination, or paid them severance fees. But from what we've heard so far, they just handed these people their sack letters and bade them goodbye.
Current Situation of Things
If the COVID-19 pandemic has not happened, people would have overlooked the massive sack and wished those affected good-luck as they struggle through the labour market once again. But as things are, it is difficult to find jobs right now because a lot of people have been dislodged. Thinking how these people, majority of who are bread winners, will survive the current situation of things is quite disheartening. To be honest, Access Bank chose the worst time to sack its workers.
Angry with the Government
If Nigerians get angry at a situation without turning to blame the government, just know that they haven't started yet. This time they blamed the government for allowing a private organisation to sack its workers. They blamed the government for failing to make provisions that will buffer job losses. They blamed the government for the failed judiciary that would have given the sacked workers the chance to seek justice. They even blamed the government for accepting the N1bn given by Access Bank to the Presidential Taskforce without first finding out if it has paid its staff.
Indeed, Nigerians are angry, not only at Access Bank, but at every organisation that may decide to relieve its workers of their duties. It is better that salaries are slashed while these organisations find their footing through this pandemic, than sending out workers, that helped to build up the company, when they are truly in need.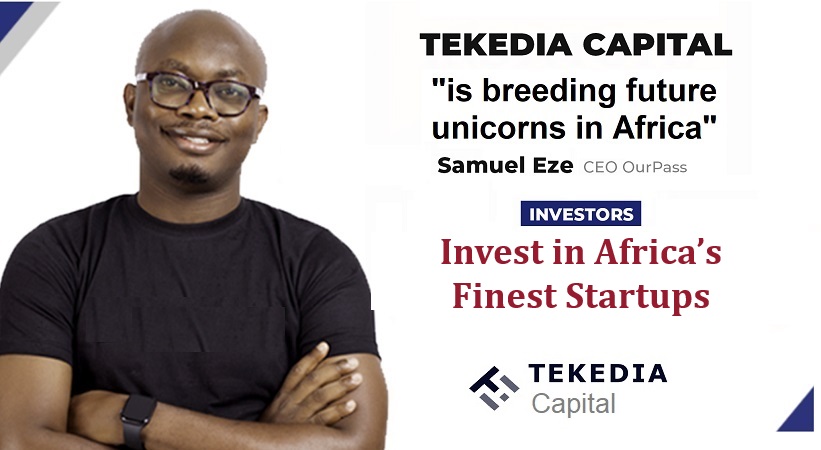 But there is one thing that nobody has truly considered about the recent massive sack in Access Bank. Who are the people sacked? Is it the easily replaceable workers that earn the least pays? Or were those "Big Ogas" that earn salaries that can pay 50 workers also affected?