It began with the mission to help farmers in my beautiful village of Ovim (Abia State). I had made it home from the awesome America, and was not satisfied that farmers in a place I lived were not making great progress. As a farm boy, I knew the implications – no yield, no school fees. I went back and returned.  Today, it is a movement. Zenvus received recognition yesterday during Disruptive Africa.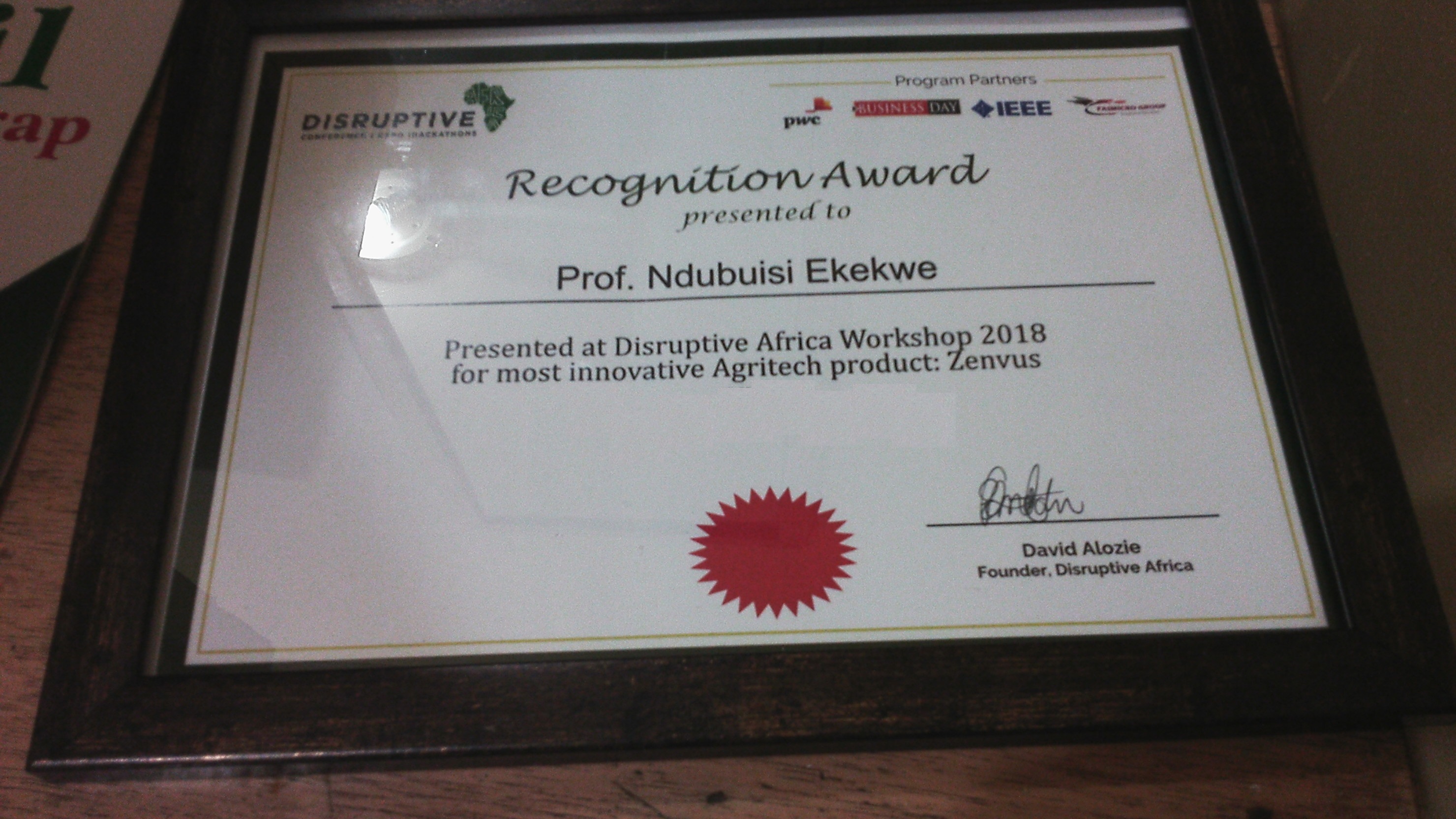 ---Visit our
Store
for my books, cases, notes, etc. Now, enjoy our
consolidated subscription
for all contents (past, present and future).
-- We offer
Advisory Services
(tech, strategy & Africa).