With a rapidly expanding tech startup ecosystem, The African continent has consistently witnessed a significant increase in the number of startups in the region. As usual, Fintech startups continue to dominate in the region, as it accounted for nearly $3 billion or two-thirds of all the investment realized by startups across the continent in 2021.
Due to the significant increase in the number of Fintech startups in the region, it has massively accelerated financial inclusion in sub-Saharan Africa. Africa currently owns 70% of the global mobile market. The mobile money industry remains one of the fastest-growing sectors of the African economy.
In 2021, the total value of mobile money transactions shot up by 39% to $701.4 billion. This effectively gives Africa a 70% stake in the global mobile money industry, which has now edged past the One-trillion-dollar valuation mark.
With some telecom companies moving into the Fintech space, such as; MTN, Airtel, and Safaricom, it has spiked the mobile money market in the African continent. It is interesting to note that the combined transaction value of the four leading mobile money platforms in Africa, the likes of MTN MoMo, Airtel Money, M-Pesa, and Orange money, have reached $50 billion per month.
MTN's MoMo reportedly overtook Safaricom's M-Pesa to become the largest mobile money service on the continent. MTN now has over 57 million mobile money users in Africa, surpassing Safaricom's M-Pesa 52 million users as of March 2022.
The significant increase of mobile transactions in Africa, has been attributed to the high penetration of mobile smartphones in the region. The World Bank and African Development Bank (AFDB), estimated that there are about 650 million mobile phone users in Africa, with a population of over 1.3 billion people.
The region's population has been projected to double by 2050, which will no doubt lead to an increase in smartphone penetration, which will help drive access to various financial products and services.
The mobile market in Africa has been projected to reach important milestones in the next five years, projecting a 50% subscribers penetration by 2025. Lately, there have been production of smartphones that are quite affordable, as it has enabled more citizens in sub-Saharan Africa to have access to technology.
This will no doubt have a ripple effect on the revenue and growth of Fintech companies, thereby increasing the size of their serviceable market.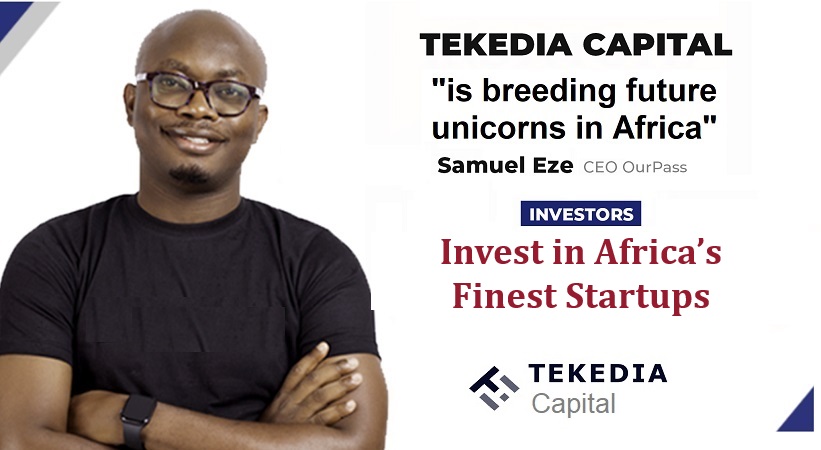 Despite the fact that there are few constraints surrounding the financial inclusion of citizens in Africa, such as lack of access and digital illiteracy, there is still more room for improvement, as fintechs are making their platforms much more simpler and easy that even a market women can understand and know how to use.
It might interest you to know that Fintechs in Africa have only scratched the surface of Financial inclusion in the region, as there is a large percentage of people that are unbanked. There are high hopes that smartphone penetration in Africa remains bullish, and the revolution in the way Africans interact is much anticipated.
The IMF has also disclosed that Mobile money accounts have surpassed bank accounts in the African region. While access to traditional banking services remains almost a mirage for most Africans, the near-universal availability of mobile phones has allowed millions to access mobile money services.
Sub-Saharan Africa has been disclosed as the only region in the world where close to 10 percent of GDP in transactions occur through mobile money. This compares with just seven percent of GDP in Asia and less than two percent of GDP in other regions, as most African users now rely on mobile payments to send and receive money domestically.
The African region has now recorded about 4.8 billion transaction volume and an impressive $130 billion in transaction value. Sub-Saharan Africa gained 50 million mobile money accounts in 2019, raising the total number of registered accounts in the region to 469 million.