In the era of metaverse, an internet version of real life, companies are in a race to create a digital version of environments and cultures. The new digital era has seen the emergence of many startups with an increasing number of investors backing them.
Following this trend, Afropolitan, a community-as-a-service startup that wants to build a digital nation for Africans, announced that it has raised $2.1 million to build an Afro Digital Nation.
The investment is backed by over 25 Angel investors: Balaji Srinivasan, a high-profile figure in the crypto space and the ex-CTO of Coinbase, Elizabeth Yin of Hustle Fund, Shola Akinlade of Paystack, Ian Lee of SyndicateDAO, Iyinoluwa Aboyeji of Future Africa, Olugbenga Agboola of Flutterwave, Walter Baddoo of 4DX Ventures, Jason Njoku of IROKO, Tobenna Arodiogbu of Cloudtrucks, Ngozi Dozie of Carbon and Dare Obasanjo, senior product manager at Meta.
Also participating are Venture Capital firms: Hashed, Atlantica Ventures, Microtraction, Cultur3 Capital, Shima Capital, Savannah Fund, Ingressive Capital, Audacity Fund and RallyCap Ventures.
Afropolitan was founded by Eche Emole and Chika Uwazie to create a Digital Nation that will enable all Africans to build abundant lives. According to its manifesto, building a network comprising the best that Africa and the diaspora offer across art, finance, tech, health, sports, and media. Afropolitan wants to be the first-ever internet country in the future.
Afropolitan's strategy of building a Digital Nation
Afropolitan, in a manifesto highlighting its strategy of building the Digital Nation, referenced Facebook as a proof that a nation made up of common interest could be built online.
"Human beings are social animals. All that is good and noble about us stems from the fact that we need each other. In the most basic sense, building a new country is a process of scaling a social network around a shared mission and principles. Social networks are formed online and tend to stay there in our time. But what if we built a new network and migrated it into the real world via a city (or Network of cities)?
"The internet enables people to organize around shared values at scales that were previously unthinkable before the current century. If it were a country, Facebook would be the largest one globally. With the advent of cryptocurrency, the next Facebook will not be a social network with a passive online community but rather a full-blown digital republic coordinated by its native currency and a unifying mission," it said.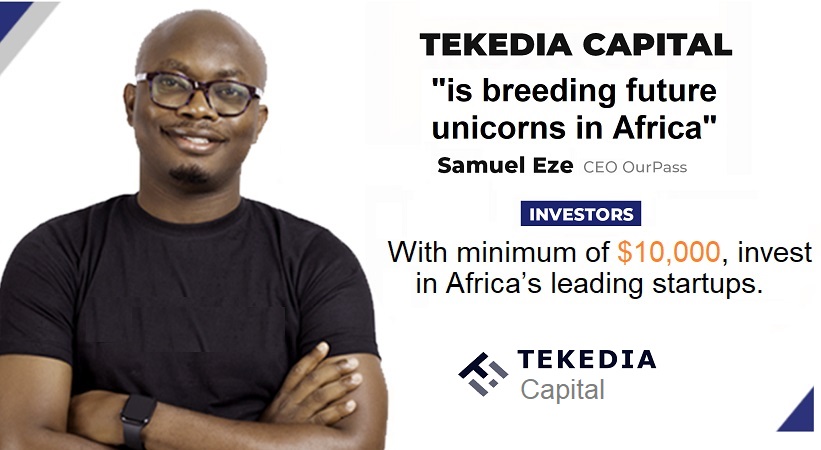 The startup touts Balaji Srinivasan's Network State strategy as the most viable strategy to build such a country — in the 21st Century. The Network State is a digital nation launched first as an online community before materializing physically on land after reaching critical mass.
Afropolitan's Master Plan,  per its manifesto
The best way to reform an obsolete system is by building a newer, more straightforward system. Afropolitan's objective is to solve the Crisis of Legitimacy experienced by Africans worldwide by building a new source of Legitimacy embodied in our Digital Nation.
We will do so in four phases:
Phase 1: Network
In Phase 1, we seed our Network by communicating a clear and energetic vision for the world we want to build. We will drop an NFT campaign outlining mythology for our new nation. Afropolitan NFTs will also grant members a digital passport, alongside access to events and future value-added services.
Phase 2: Come for the Network, Stay for the Tool
Speaking of value-added services: Beyond the diaspora, scaling the Afropolitan Network will require providing maximal utility to our members. In Phase 2, we will launch the Afropolitan Super App to bring together all the utilities within the Afropolitan ecosystem under one roof. Members will be able to monitor their holdings, send money to anyone across borders, earn by contributing to the DAO, and buy goods and services. Most importantly, they will be able to watch the Network as it grows around the world, thanks to a native media feed. The whole thing will feel like a movement.
Phase 3: Minimum Viable State
Phase 3 is about preparing for our transition from the digital to the virtual. Our goal at this stage is to build up legitimacy through state capacity. We will create a network of seed institutions to govern our Network, including subsidiary funds, organizations, and a developing internal economy.
Phase 4: Foundation
Finally, in Phase 4, we leverage the Network, capital, and legitimacy accrued over the last 3 Phases to acquire land in negotiation with partner governments. The land piece will look like a "Chinatown/Afropolitan Town" where our members can establish a physical presence and create economic opportunities. At this stage, the Network State will serve as the "digital capital" which governs our physical Districts. Eventually, we will build a more extensive network of Charter Cities akin to Singapore and Hong Kong.