Every Nkwo day in the ancestral Igbo week, elders would gather to drink palm wine and discuss the state of the village. The palm wine tapper does not sell his drinks on Nkwo day. All his works are brought for his brethren to consume free. Because most palm wine tappers die on the job, he is basically paying for the wasted man hours his brethren would put looking for him. Of course, new tools have reduced fatalities for wine tappers.(Some communities use other Igbo days like Eke, Orie, and Afo.)
In those gatherings, we would stay by the side, listening to the wisdom of the elders. We learn the idioms, axioms and history. Most always warn the men from the city: "NEVER fight your chi". The 'chi" is the personal god. If you look, they are telling them this: never disagree with your master because destinies work through him. That is how boys become conditioned into obeying their masters with absolute fiat, no deviation, during the Igbo Apprenticeship System. Your destinies are tied to others because you do not live n a vacuum.
Yes, in Edo State, Governor Godwin Obaseki was fighting his chi – Adams Oshiomhole, APC Chairman. Today, Obaseki has been disqualified by the party. "The implication is that Obaseki will not be on the ballot as APC flag bearer for governorship election of Edo State". He can decamp for another party!
Many of us saw it coming: they threw his UI education, and the university came out that he graduated in 1979. But it is irrelevant. You can be disqualified in Nigerian politics for being alive.
Governor Godwin Obaseki has been disqualified from contesting in the primaries of the All Progressives Congress (APC) for the 2020 election.

Mr Obaseki was disqualified by a screening panel constituted by the party to clear contenders for the party's ticket ahead of Edo State governorship election later this year.

The governor's disqualification, which was hinged on allegations that he had a problematic academic certificate, seemed expected.

Mr Obaseki has been locked in an open and bitter contest against Adams Oshiomhole, the party's national chairman whose influence looms considerably over Edo politics
APC Gives Reasons
This is the reason APC gave for disqualifying Edo State Governor Godwin Obaseki in its primaries for governorship in Edo State (on click). The HSC one,  if true, is solid. However, the NYSC one is not that strong. Yes, the NYSC misspelling of Obaseki's name could have been easily rectified since the University of Ibadan confirmed that he did graduate there. 
Personally, I would not have expected anyone to have skipped NYSC during the time period being considered. – Nigeria was at the peak and life was good. There was no need for a prior- visa to enter London. You just buy a ticket, and the airline would give you a visa. And when in London to watch Liverpool play Everton, you could decide to visit Yankees in New York. Right there, you will get a visa to the U.S. on your Nigerian passport. Jos, Plateau state, was the Cape Town of that African era. The marks remain if you have lived in Jos, with Hillcrest, Gomwalk Blvd and other domains designed for foreigners.
Nigeria sent 637 students to Tuskegee University on scholarships as it was not a big deal to study in the U.S. than it was for UNN and UI. The Naira was stronger than the dollar and the Nigerian economy was firing on all cylinders. Your village was still creating graduates of FSLC (primary education) because that guaranteed a good life. So, for someone to skip NYSC would be extremely uncommon!
Of course, crazy things happen:  a guy was politically knocked down in Osun state over WAEC even though he was born into wealth. You wonder – did they not send him to school in the midst of that wealth? So, who knows if Obaseki was real on that HSC.
"Mr Godwin Obaseki: Though, His Excellency, Godwin Obaseki in his nomination form claimed to have obtained a Higher School Leaving Certificate from an Institute of Continuing Education, Benin. It was observed however that no educational certificate such as HSC is known in Nigerian educational system. Even then, the same HSC was never presented in the course of the screening exercise. The aspirant admitted that he has never collected it.

"The attestation from the Institute of Continuing Education, Benin from where the alleged HSC which was indicated in the field of attendance as obtained is of no consequence, as it only attests that Obaseki was a student of the Institute. So what we had was like an attendance. It was just attendance, it was not a result.

"Although, the Committee received a petition on his University of Ibadan Bachelor of Arts Classics certificate which he submitted to INEC in 2016 when he first contested as governor, the committee on further probing was presented with an original certificate issued by the University and the original was sighted.

"On the NYSC certificate dated 6th August 1980, the committee observed that he bears the name 'Obasek' Godwin. While this may be an error on the part of the issuing authority, we observed however that the aspirant has not taken any step ever to have the anomaly corrected by the issuing authority.

"In our interaction with issues raised, we concluded that HSC was defective. The NYSC certificate and the fact that the aspirant took the party to court, the above aspirant, His Excellency, Godwin Obaseki, therefore, is not eligible to participate in the election.
On the connotation of chi – the personal god, we are having a debate on LinkedIn. Partly, I explained.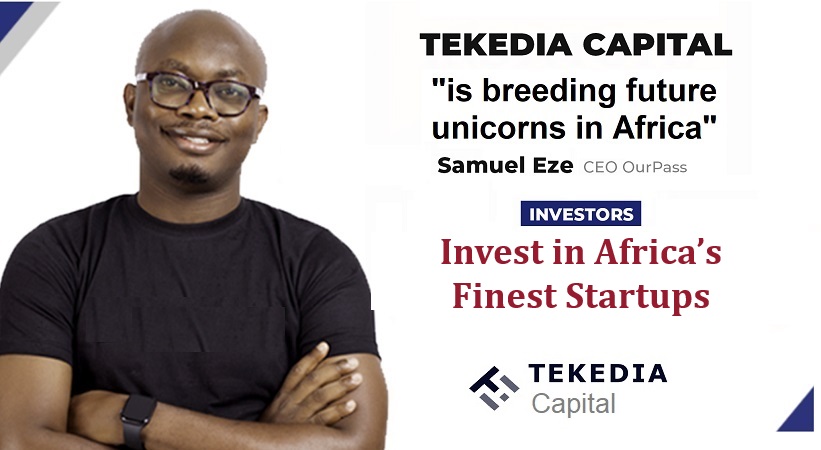 As I have explained to xx and xx, the confusion here is equating chi – the personal god to Chineke, the Almighty God, Jehova, Chukwu Abiama or God of Abraham. In Igbo nation, there are names like Nnabuchi – my father is my god, Nwabuchi – my child is my god. Contextually, those do not mean "my child is my Almighty God" or my father is my Almighty God.  I did not write that Oshiomole was Chineke to Obaseki but people equating chi and Chineke got tripped.
---
Book a 1:1 (one-to-one) live video consultation and get personalized professional & business advice with Prof Ndubuisi Ekekwe here.