Young People, it is not progressive to attack health conditions for any reason. I challenge all of you to avoid that path. Mocking Senator Bola Tinubu on health reasons diminishes your mission. Those videos have to stop. Focus on the policies and avoid looking lost in a modern world.
I always want to challenge Senator Tinubu to tell his wife, Senator Oluremi Tinubu, to stop  her attacks on Igbos.  Statistically, she is 1/3 of being the next First Lady of Nigeria. 
I lived and worked in Lagos. My house at Alade Avenue was close to Fela's family house in Ikeja. Everyone was a Nigerian. Dividing in the name of politics takes us backward. I call on the National Orientation Agency (NOA) to do its work. 
On the records, APC is a failed party and those records must be used to take power out of APC. Senator Tinubu's health is not necessary; use his party's failed policies and prosecute the campaigns. He represents the ruling party and that means you have data to make your case. We can show civility even as we debate the future of Nigeria. Health status should not be used as a vehicle to mock. But voters can consider it as they make decisions to vote.
I am still waiting for the first presidential debate; I have offered to moderate it (lol). We can also fund it if the top 3 candidates will show up. We will provide a blackboard and ask them to design a flowchart on how to fix Nigeria. The start will have "a broken nation [current state]" and the end "emerging nation" [desired in 4 years]. They have to fit in policies, actions, initiatives, etc within the chart. People, we need to see how these men think, on the fly.
#Respect even as we #debate Obi, Atiku and Tinubu.
"prof. Said let discuss basic issues disturbing us and not health of a candidate, he will be on the ballot whether you like it or not, why wasting precious time on what you can't change." – Salam Ahmed in Facebook comment of this post
Comment #1: Ndubuisi Ekekwe why shouldn't we address health conditions? In the West where you live and thrive, would any political party be brazen enough to pick and try to sell a heavily flawed candidate crying Emi Lokan to the voting public without consequences? You know as well as I do that these bunch of clowns get their way because of our age long deference to seniority and respect. We must get rid of that rubbish, and seek accountability from whomsoever puts themselves out there.
My Response #1: Just like Republicans attacked Joe Biden with nursery home photos, when you do that, you remind the biggest and most reliable voting block that age is a "sin". They will despise that message. I am not aware of any debate anyone has called that BAT has not shown up due to health. So, if he can do what others are doing and you have not designed a way to make him make excuses, innuendos should be off.
Until we have a required component that presidential aspirants must submit an independent doctor's report, these videos of candidates may not help. Tinubu representing APC and promising to continue the current policy is a poor candidate; I can make that call without mocking his health or whatever.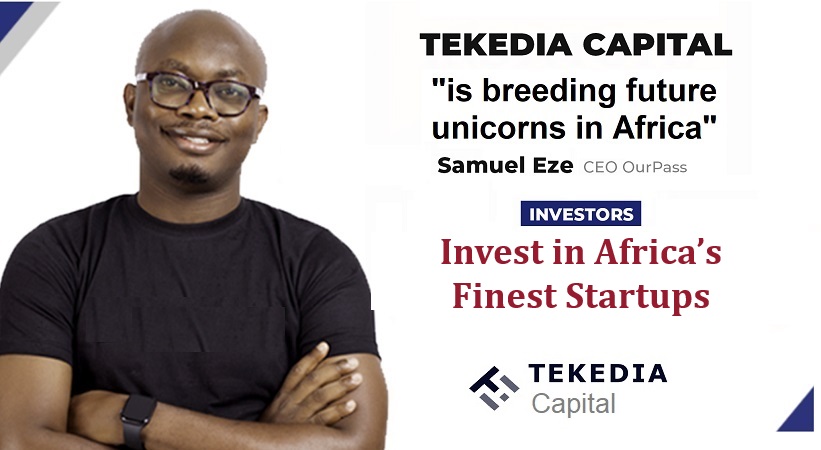 Comment 1b: Ndubuisi Ekekwe it's not even about his age, it's about his health, it's about his entitled spirit. He has guts to think that you can pass down Nigeria, just because he enthroned the catastrophy called Buhari. You can buy the APC nomination, because the caucus was clearly a den of thieves, but the wider Nigerian population? Are we such cowards? I am irreverent without doubt, but this candidate's identity and health condition has to be called to question.
My Response 1b: Like I noted, it is all innuendos until you have a medical report. The governor of Texas who is certain to win re-election is in a wheelchair. To most Texans, he is a very competent dude.  Tinubu is not on a wheelchair. I am not defending him. I am defending those with health cases just as I defend people of color, minorities, women, etc who most times are denied opportunities due to perception. Make the points on policies and vote based on that capacity but do not mock on health. You can include that health perception as you vote.
Comment #2: Prof.Ndubuisi Ekekwe. That's all there's. "We'll provide a blackboard and ask them to design a flowchart on how to fix Nigeria." ???
This puts every argument to sleep.
Because if you can't design the flowchart, it means among other things:
You don't even know and understand the problem.
You don't have a modicum of appreciation of the bigness of the problem.
You can't assemble the best team.
You won't understand and spot faults in it in a timely manner even if you hire some expert to design it.
You'll create clashes in your administration because everyone would think what they bring to the table is feasible and thereby unhealthily jostle for undeserved positions.
Your administration will be anchored on a quicksand— the revered Chenua Achebe's book comes to mind.
You cannnot be a rallying point for inspiration to weather storms should any arise, because you'd have lost your bearing from the blast of the whistle.
You can't articulate what needs done.
Comment 3: Greetings my Prof. Excellent perspective as always sir. Usually, People don't go about mocking every random old person's health and age. Here is the exception, Senator Bola Ahmed Tinubu wants to become Nigeria's next president come 2023. That's gives Nigerians the exclusive right to subject this candidate to scrutiny and that includes his family, health, education, age and others…..
A presidential debate anchored by the Prof. himself, I believe, will be many Nigerians delight which will be part of the right pathway for the #EmergingNigeria. God bless our country #nigeria . #respect #presidentialDebate
My Response 3: You can make a point on the health matter. You can include that as you vote. But you do not mock someone for his health condition. That is not progressive. I am not saying that you cannot include physical health capacity as a consideration to elect a leader. I am saying it is not cool mocking someone over it. If we believe in civility, we need to live it.
Comment 3b: His supporters will always see any comment on health as making a mockery
My Response 3b: I am not a supporter and will NEVER vote for anyone who promised to continue the current disastrous APC policies. But that does not mean I cannot show civility.
Comment : "I guess you're not trying to say his state of health shouldn't be considered but it shouldn't be a point for campaign. His state of health should be left to individual persons to decide on."
My Response: "I guess you're not trying to say his state of health shouldn't be considered but it shouldn't be a point for campaign. His state of health should be left to individual persons to decide on." – that is my point. Health state should not be used as a vehicle to mock. But voters must consider that as part of making decisions to vote.