If you visit the electrical & computer engineering department of the Johns Hopkins University, one of my books – Nanotechnology and Microelectronics – is displayed in a glass casing for visitors. I had written the book during my final year in the university – and it won the IGI Global Book of the Year award.
Today, someone just shared pictures that Africa's finest private university and Nigeria's leading university on emerging technology with highest academic research impacts, Covenant University Ota, has my framed photo in the university's engineering building. In one section, they have photos of the past – Newton, Voltaire, Einstein, etc. Then, yours truly with global legends!
Thank you Covenant University.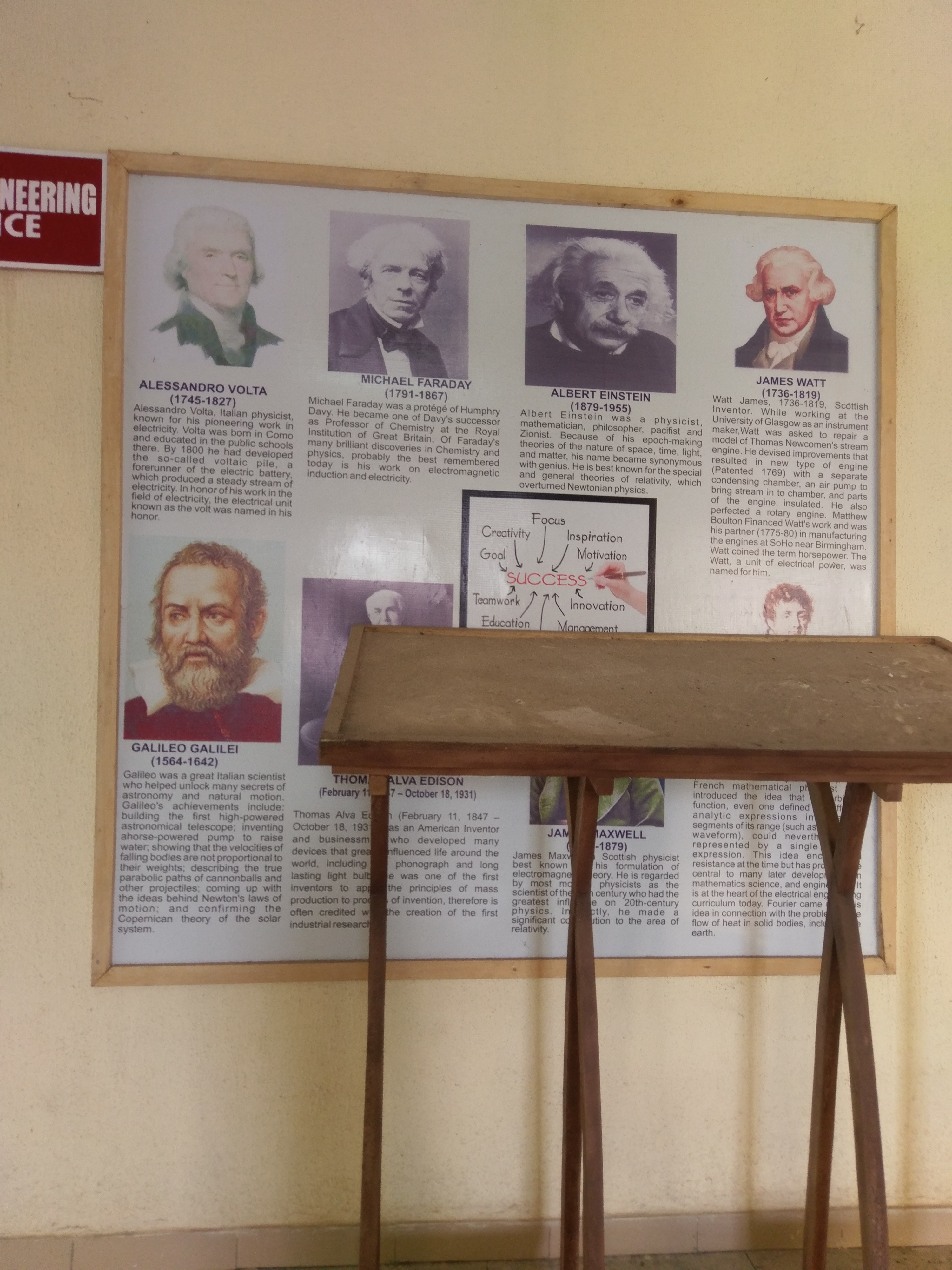 ---Visit our
Store
for my books, cases, notes, etc. Now, enjoy our
consolidated subscription
for all contents (past, present and future).
-- We offer
Advisory Services
(tech, strategy & Africa).