The ongoing technological revolution and digitization of things also has its tentacles spread to the field of Public Relations, generally impacting a paradigm shift and the development of new methodologies in the profession. Rashid Adebiyi (PhD), a communication expert and lecturer at Fountain University, co-authored a new book; "Handbook of Public Relations Case Studies". Adebiyi shares insights about his new book and the emerging trends in the PR profession with Tekedia. Here are the excerpts of the interview:
Tekedia: Every year, businesses, governments and individuals experience with the public changes as a result of emerging technologies that shift needs and create challenges in real time. What is your view on how emerging technologies have transformed and still shaping public engagement?
Rasheed Adebiyi: Emerging technologies are continuously impacting on the organization-audience interaction whether at the governmental or business level. The availability of the platforms for an average member of the public to hit at organizations is making it difficult for corporate communications handlers to cope. For instance, gone are the days when only poor customer service or product issues were under the spotlight. Today, organizations are taken up on their companies' values and ethics. So, it is becoming very difficult to manage the conversation with the public in today's PR ecosystem of any organization.
Social media platforms and rising social justice journalism is putting the communications teams of organizations under high pressure. This is not to say that there are no pluses resulting from the technologies, but, of course, negative publicity goes more viral than the positive ones. So, PR practitioners who are charged with managing the reputation of organizations are expected to be on top of their games to improve the organizational reputation while minimizing the chances of undue negative publicity.
Observations have shown that there is a gap in knowledge among PR practitioners in handling the issues as concerning digital PR. Even though, this is more noticeable and prevalent in public or governmental PR practice than in the private sector. Still, because of the changing nature of technologies and consumer/audience power to rock the boat facilitated by the emerging technologies and internet platforms, there is a need for constant reskilling and upskilling for the image makers of organizations in both the private and public sectors on audience management through these technologies.
Tekedia: As you have said, technologies are tools that public relations practitioners cannot do without in today's PR Practice. Presently, we cannot compare digital PR Practice in the global north with what is obtainable in the global south. How do you think the practitioners in the south can be at par with their counterparts in the north, especially during challenging times?
Rasheed Adebiyi: It is like comparing death with sleep when we want to look at digital PR practice in both the global north and the south. Let me say there is no basis for comparison. This is reflected in PR landscape of both the north and the south. In terms of practices, the north has a well-established practice ecosystem, better infrastructure as well as a pedagogical system that easily tailor PR practices to emerging trends and technologies. So, this gives them the advantage of dictating what happens elsewhere such as the global south. Similarly, the economy also gives the countries of the global north the edge. So, we cannot compare the two.
As to what the practitioners in the global south should do to bridge the practice and knowledge gap, there is a need for aggressive acquisition of knowledge and deployment of such in managing the reputation of their organizations.
They do not have to wait till the crisis time. Rather, they should continue to create scenarios of crisis situations and see what they have to do in ensuring that the image of their organizations are protected at all times. As a matter of fact, PR professionals and agencies should let digital PR be part of their crisis management plan and toolkit. As a matter of fact, social listening online and sentiment analysis are strategies through which the image of organizations could be managed online. Therefore, the way out is to continue to follow the trends as they emerge and see what insights could be derived to use in their bid to manage the reputation of their companies or organisations. It is also incumbent on the PR professional bodies to let digital PR be part of their conversations for professional development of the members.
Tekedia: Nowadays, technologies are the conduits of small and big data for managing organizations' image, products and services. They have been developed and mostly handed over to the public than organizations in times of crises. How do you think PR practitioners can overcome possible public use dominance for constructing and sustaining negative identities during crises?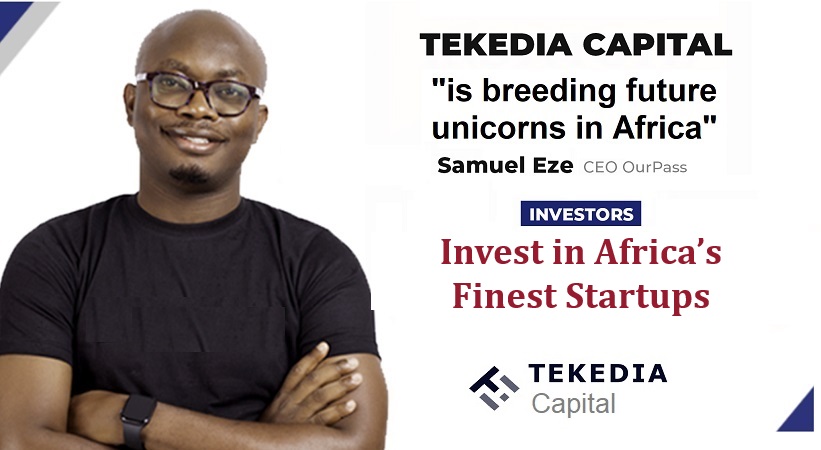 Rasheed Adebiyi: Again, I have to reiterate that we should not wait until crisis erupts before we look for how to handle them. Since, there is an understanding that crisis is part of the recurrent factors for any organization, then we should always be prepared for it. There is an urgent need to look at data, whether small or big. Data is the oil of the digital PR. Through data you know what your public desires. You equally understand what is not wanted by them.
With emerging digital platforms, the public is empowered to express their opinions about services, products, organizations as well as the ethics and norms of the business. There are review platforms where the consumers are given the opportunity to rate goods or services. This is a data point for the PR professional of this era. In the same vein, the comment sections of social media handle of many organizations are sources of data. Thus, PR practitioners need to keep their eyes on these points and many more where they could have access to data either as small, big, quantitative or qualitative to make spot on decisions. Google Trends is also a good tool for following what is trending.
When properly deployed, it could help the PR marketing ability. You cannot hijack any conversation without first understanding the nuances and the platforms used for such. So, I think for image makers to be on top of the game, they must understand what the platforms used for constructing and sustaining both positive and negative identities are, and see how to appropriate them to the benefit of the organizations. This, again, should be emphasized to come before the crisis period.
Tekedia: From your responses so far, we have understood that practitioners and managers of businesses as well as not for profit establishments need to key to digital and data driven PR Practice. However, our checks suggest that digital and data driven PR are hardly taught in Nigerian institutions. What factors could you identify for this? How can stakeholders address the challenge?
Rasheed Adebiyi: Well, this challenge of the absence of traces of digital and data driven component in the curriculum of Public Relations could be traced to the often talked about problem of the wide gap between the industry and the classroom. I believe that a collaboration between the teachers of PR and the industry professionals would yield a lot for the curriculum. However, there is an improvement in the Core Curriculum Minimum Academic Standard (CCMAS) recently released by the National Universities Commission (NUC) and I believe that would have taken care of that because of the unbundling that happened to Mass Communication. With PR and Advertising standing alone as courses, there should be space for digital and data-driven PR. As I noted earlier, the depth of practice too will have some influence on pedagogy. So, I believe as we move forward and the two concept evolves in our clime, we should naturally have some space for it in the curriculum.