As Africa begins to prepare itself for the significant economic development in few years to come, a lot of people have released reports on why it is ludicrous preparing for such a time seeing some negative encounters at the moment.
While there are individuals who do not believe that Africa is about to get a position in the future of development, there are also a lot of individuals who not only believe but are also making big moves to position themselves for the future of work in Africa.
I would say if there is any time to believe in the future of Africa, it is now seeing the fast pace at which new discoveries are being made, and the fact that youths who make up a bigger percentage of the African labour force are struggling to catch up with global workforce trends.
However, are there any specific plans put in place to really help these youths right from the point of lack of information to the point of being fully developed with ideas and then supporting such ideas until it yields revenue and impact?
I would want to argue against that seeing what we have is the "everyone should hustle" narrative. The narrative that has been passed at this crucial stage is that youth should learn skills whichever way they can and also be hardworking, and not dabble into cybercrime.
What this narrative refuses to consider is that while some are desperately trying to implement the narrative, they still find it impossible because there are no systems in place to get this achieved.
For example, in many parts of Africa, there is a desire for many young people to get into technology fields. Like a young boy who wants to become a software developer but his mom, being a petty trader, sees value in him helping with the trade than to go learn a technology skill.
How does he engage in extra jobs in order to raise funds to get a laptop and how does he afford the high cost of the internet? How does he solve the problem of the need for a mentor?
Those are all things to worry about, isn't it?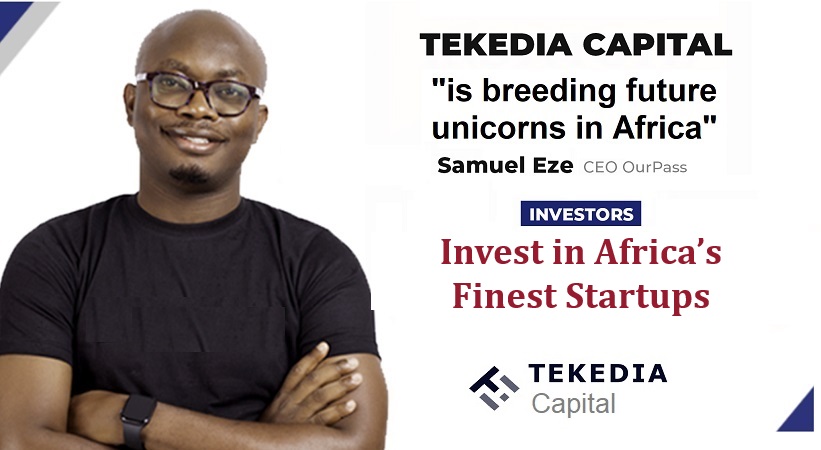 Personally, I have had this worry for a couple of months until I came across a unique start-up approach right at the heart of Osogbo, Osun State.
First, I would say that if there is any location to think of finding a solution, I would never consider Osogbo based on my perception of such location.  However, after a discussion with the founder, I realized this might be what Nigeria needs to solve our human capital problem.
Osogbo is a city where education is taken really seriously. However, what we call education in present-day Nigeria is a lot of outdated contents.
There's also a lack of connection with the content of what is being taught and the reality of today's workforce.
Now, don't tell me these young ones will figure it out themselves. They could never because at first, they don't understand the problem.
So this start-up which happens to be a combination of a co-working space and an incubation hub intends to do this through some practical approaches, and I must tell you, I find the approach to be interesting and could be effective.
We have a good number of individuals who have ideas but nobody to discuss them with and no environment to ensure that such ideas should be nurtured.
This incubation hub has some basic facilities that will ensure that such youths get some attention to their ideas.
Internet connectivity is a basic requirement, and there is unlimited internet service provided right there in the hub as well as the fact that electricity is not and will not be an issue.
What this environment does is that it enables unconventional learning, ensuring that anyone who comes into the centre, has no barrier to developing themselves. There are programs organized by this hub to develop individuals' skills and modern approaches such as design thinking, use of digital skills and entrepreneurial development, to mention a few.
This space serves as an incubator where individuals are brought together to discuss local challenges and try to come up with unique solutions as they are guided through the start-up itself.
This is the future of learning –  Collaboration!
I have discussed this several times on how learning paths need to change from just sitting in class to take notes, then writing tests and exams to explore problems. Instead, we should be coming up with unique, practical solutions for these problems.
This is not just an asset to the state seeing there will be numerous local problems that will be turned into profitable businesses, but the fact that the youths emerging from here will be a great source of job openings to the state hence a reduction in unemployment.
Now imagine if this is replicated in different states as well. What Atunse Co-Working and Innovation Centre is doing is shifting how we see learning not just as a means to acquire professional knowledge from the western world, but that local problems be tackled from professional knowledge at the local level.
The centre also gives other start-ups the opportunity to maximize workspaces at minimal costs which will be very good for a few folks who want to run independent ideas or in groups.
Truth be told whenever I talk about the future of Africa or try to paint a picture in my mind about how Africa will develop, major cities like Lagos, Abuja, Port Harcourt are the major considerations seeing there is so much exposure in these locations.
However, seeing how this start-up is operating and their short and long term goals provide a glimpse of how Africa is really preparing itself for the future of work and how individuals just like the founder of this start-up are setting the pace for this ride down to getting Africa's goal accomplished.