Construction workers build platforms. Those platforms can serve bricklayers, carpenters, painters and anyone working in the project. In internet business,  great companies engineer products with duality: products which are also platforms. Facebook is a product and also a platform. The most valued top 10 tech companies in the world have products with platform duality.
In this piece, I explain why you must make 2018 a year to create platforms and not products. Just like construction platforms, platforms enable you to rewire your business logic with ease. Products are hard-wired and fixed. Platforms create digital customers while products make consumers; customers are better.
---
Two definitions:
"A product is anything that can be offered to a market that might satisfy a want or need. In retailing, products are called merchandise. In manufacturing, products are bought as raw materials and sold as finished goods. A service is another common product type" Wikipedia
"Platforms are structures that allow multiple products to be built within the same technical framework. Companies invest in platforms in the hope that future products can be developed faster and cheaper, than if they built them stand-alone. Today it is much more important to think of a platform as a business framework. By this I mean a framework that allows multiple business models to be built and supported. For instance, Amazon is an online retail framework. Amazon started by selling books. Over time they have expanded to selling all sorts of other things. Apple iTunes started by selling tracks and now uses the same framework to sell videos." J. Clarks
The best modern technology businesses are platform-anchored, not product-driven. Facebook is a platform. Apple has a platform. Google runs as a platform. These are among the most valuable companies on earth. As marginal cost goes lower in the internet age, platforms will rise because of the positive continuum of network effects. From aggregation construct to one oasis strategy, businesses with consumer focused frameworks are wired to succeed if they are platform-oriented.
Because of this inherent platform-element, these great companies have duality in their natures: they are both products and platforms at the same time. Facebook has an app (web and mobile) which is a product. That app is also a platform which enables other applications (including 3rd party apps like WordPress plugin) to be built upon. The transition of Facebook app from a mere product to a platform was the reason it won over Myspace which was a product with no platform capability. As Clarks noted above, Amazon can keep adding more to its platform because it can grow its logic, unbounded. Facebook has extended its ecosystem to do more including messaging, video chat etc from the original text feeds. From the beginning of Facebook, the founders saw a platform in the business and not just a product.
The Key Design Difference: Duality
Product applications are wired with predefined logic which means they do only what you want them to do and nothing more. Myspace built a social connection app and nothing more. But in platforms, you do not have "hard-wired" logic states making it easier to reconfigure the ecosystems for different uses. Here, Facebook engineered a platform which makes it possible that it can do whatever comes in future. Once that happens, you see amazing scalability driven by network effects: a virtuoso circle where as more people use a digital product, the product gets more data which is used to improve the customer experience, and that improved quality attracts more users.
Any digital product that does not have the duality element will struggle especially in consumer market: you need the product and the platform as one to make progress these days. You need to build platforms because they have the elasticity to evolve with your business logic. Products are static and fade quickly as markets change. Platforms can grow without bounds, anchoring new opportunities on top. The business logic of integration, process and decision making are best handled on platforms over products in the internet space. With platforms, you have CUSTOMERS; products deliver consumers.
The Facebook Platform is an umbrella term used to describe the set of services, tools, and products provided by the social networking service Facebook for third-party developers to create their own applications and services that access data in Facebook.

The current Facebook Platform was launched in .The platform offers a set of programming interfaces and tools which enable developers to integrate with the open "social graph" of personal relations and other things like songs, places, and Facebook pages. Applications on facebook.com, external websites, and devices are all allowed to access the graph. (Wikipedia)
Because of Facebook platform, we see Like buttons and Comment sections to like, share and comment using Facebook on this blog. Just like we use construction platforms when building houses, when you mount them, you never know everyone who will use them. But you know that no matter who, the platform will help in the house construction. The platform supports the bricklayers, carpenters, painters and plumbers. Simply, it makes it possible for you to build on top of one project phase to another; from bricklaying to plastering to painting. Digital platforms do similar works: you begin with texts but over time, you have messaging, video, etc as products all integrated as one.
This is an excellent comment, and we think it offers additional insight to the piece.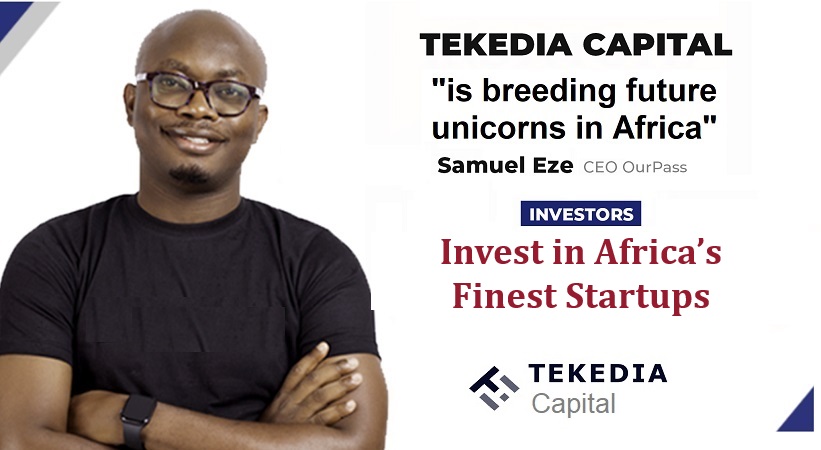 Digital platforms, be they transaction, innovation, integrated, or investment platforms have revolutionized how contemporary products and services are built and delivered. It moved the decision-making for products and services from inside to outside, which gave birth to "inverse processes'. With platform, customers become integral part in product development cycle, rather than mere consumers of whatever the business managers deem fit for them. Amazon's Reddit, which technically gives everyone the opportunity to become an author and possibly the bestseller, even before the book is published. This is possible, because the potential readers are the ones to do the ranking, in place of relying on the judgment of gatekeepers (editors and traditional publishers), which sometimes might not be popular. Due to Facebook's platform nature, it's now a multi-sided platform, comprising the users, advertisers, developers and publishers; that's what platform brings. Every business model is capable of engineering a platform, with proper governance structure, you do not just have customers, but fans. The Internet has reduced the entire globe to a single village, platform brings that to manifestation. Nice insights.