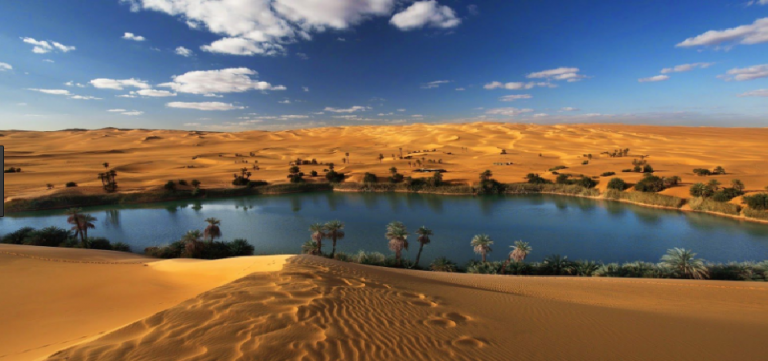 Last week in Lagos, I ran a Board Meeting strategy for a major client. The business had many products and was looking at how to coordinate capital investment to ensure optimal asset allocation and utilization. Our job was to drive the visioning process to make sure investments are synergistic across the product lines. During my work, I introduced my clients to One Oasis Strategy (my phrase) which I have used with major clients in U.S.  You will read an extended piece if you subscribe to Harvard Business Review print.
Before explaining the One Oasis, let us refresh what oasis means:
In geography, an oasis is an isolated area in a desert, typically surrounding a spring or similar water source, such as a pond or small lake. Oases also provide habitat for animals and even humans if the area is big enough. The location of oases has been of critical importance for trade and transportation routes in desert areas; caravans must travel via oases so that supplies of water and food can be replenished. Thus, political or military control of an oasis has in many cases meant control of trade on a particular route.
Indeed, oasis is very critical and every company has oasis. Your best product is the oasis in your business. Every other product feeds on that best product. If you build your investment around that main product, you will find success, because those investments will have a clear "customer", and that reduces market risks. In other words, if your new business investments are geared to support the best product, and the best product is doing well, it means the risks on the new investments will be easily managed. Provided the best product continues to do well, demand on the new investment is assured. That is the One Oasis Strategy.
Every product is like the animal that returns to the oasis for water. Every product is like the humans that depend on the oasis for habitat. Provided that the oasis is there, and doing well, their survivals are guaranteed. Yet, as those new products do well, they could find new customers, beyond the first customer (that best product). That means, you can introduce them to the markets for other customers to buy, even when they are supporting the best product, which is the most important reason the original investments were made.
For my client, we spent time and agreed upon the best product in the business, using many indicators including brand, financials and market positioning like market share, etc. We then worked on how investments could support that best product while also having the capacity to serve the broad market in future. We want the best product to be the category-king and purely peerless in the industry. The massive accumulation of capabilities in the company to deepen its position was designed to make that happen. We structured some business lines and reshaped how some products were made. Simply, we engineered a One Oasis Strategy. I have so much confidence that my client has paid for elite insights.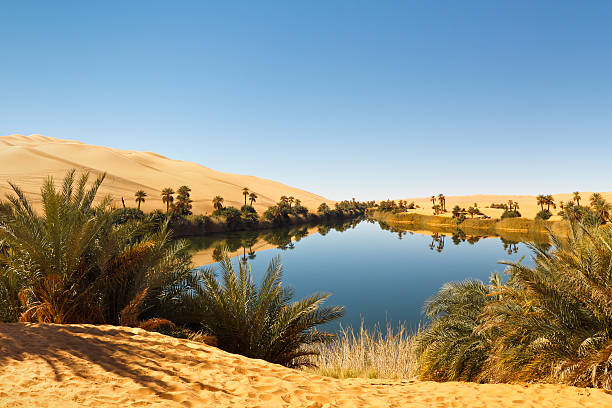 Cases of One Oasis Strategy
In this section, I will explain two companies which have used the One Oasis Strategy.
Amazon: Amazon is an ecommerce company with massive user base. It supports billions of transactions in a year and needs computing resources to keep its portal functioning well. Amazon could have called IBM to rent a cloud infrastructure for its ecommerce. Rather, Amazon decided to build one in-house knowing that the future of its ecommerce will be driven by the capacity to offer great experiences to clients. The cloud infrastructure investment is necessary as growth in the ecommerce keeps going up. It does not make sense to be sending that money away. So, Amazon went and invested in cloud. The ecommerce is the oasis and the cloud is like the animal that finds habitation from the oasis. Provided the ecommerce is doing well, the investment in cloud has minimal risk. The first customer to the cloud business was ecommerce and that means Amazon does not have to worry if there is any external customer for the cloud services. Amazon does not need to check market dynamics to invest in cloud provided its ecommerce business is doing well.
But interestingly, after time, Amazon did find opportunities in the external market to sell its cloud services. Those services are now called Amazon Web Services (AWS). Tekedia is hosted on AWS, just as many websites which include brands like Dropbox and Instagram, present or in the past. The oasis (the ecommerce) has been served by the new product (cloud) and now that new product is making profit for Amazon.
Samsung: In the global semiconductor business, Samsung is one of the most prominent companies. Others are Chartered, Intel, TSMC and GlobalFoundries (old IBM). While Intel makes chips it sells to customers to be bundled in products, it does not have any direct customer-end products of itself. Others are largely pure foundries. But Samsung is different: it makes all these chips, fabricates them, and it has products in the markets that use them. The Samsung Galaxy series is the best Samsung product, an oasis, which the semiconductor is serving.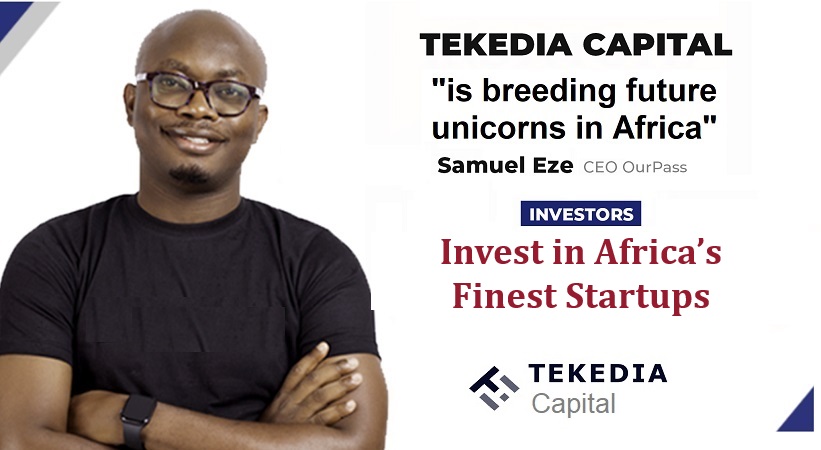 This is what makes Samsung competition with Apple very interesting. It can afford to invest in new memory chips and OLED display irrespective of what the market trajectories are. Why? The first customer to Samsung semiconductor business is Samsung mobile devices unit. That means Samsung semiconductor has an incentive to innovate because it wants to make the best mobile devices in the world. No other company in the world has those capabilities, at scale, as Samsung.
Between Apple and Samsung, Samsung is a better business in terms of re-positioning, but Apple is a fashionista brand which makes customers great fans. Samsung has better engineering, but Apple builds better customer perceptions on products. But when you look deeper, you will notice that without Samsung, there will not be any Apple iPhone in this world, at least at its quality level. Samsung will make about $110 from each iPhone X sold.
Simply, with this capacity to feed the oasis, knowing that Samsung semiconductor has no risk in the business, it makes it harder for competitors who are in OLED display and memory chips. Those competitors have to find customers, and then get their assurances they will stay with them for long. But Samsung semiconductor has the customer in-house and can wager without any risk since its best customer is a unit in the group business. That explains why Apple has been unable to find an alternative to Samsung in supplying these critical components used in iPhone: no one can take the risk required for innovation unless Apple can lock in for years. But Apple will not do that. So, at the end, only Samsung has the best product. That is the reason why Apple has to use Samsung, its arch-rival.
Apple along with some investors bought Toshiba memory business. Sure, this new business can see Apple as its first customer, based on the One Oasis Strategy, to invest. But with private equity (PE) firms involved, they will not be in a hurry to invest billions required to match Samsung scale. Apple will not just have to guarantee taking those supplies; Apple has to be ready to pay at the rates that PE will like to see. It is not likely that is possible because Apple is a minority investor which will likely look for the best deal in the market. Samsung has the best price along with the best product. Toshiba has to win on both ends.
All Together
The One Oasis Strategy is about finding how to create solutions which can find their first customers within the business. Amazon Cloud has the ecommerce operation as its first customer thereby removing any market risk. Samsung Semiconductors has the Samsung mobile devices business as the first customer. With those assured internal customers, these firms deploy resources, irrespective of the market dynamics, because they have found the first customers already, in-house. But over time, the products are now made available to the general public. You need to identify your best product (the oasis) and get others to find how to build habitations around it.
---
Book a 1:1 (one-to-one) live video consultation and get personalized professional & business advice with Prof Ndubuisi Ekekwe here.