Since my piece where I noted that Senate President of the Federal Republic of Nigeria, Senator Bukola Saraki, spoke that Nigeria has setup a conference to explore how to regulate Bitcoin, I have read many comments on LinkedIn that this could not be done.
The Senate President noted on the case of Bitcoin as follows:

[…] This is an internet grey area that impacts on real people in real-time. I note that the Central Bank of Nigeria (CBN) and the Nigeria Deposit Insurance Commission (NDIC) have set up a committee to look at the use of bitcoin in this country …as there is clearly a need to establish a framework for the regulation of bitcoin and other cryptocurrencies.
Largely, commentators do believe that Nigeria will not have the capacity to regulate Bitcoin since it is a global digital currency. (My suggestion has been that Nigeria should create its own digital currency and tie it to the Naira to facilitate the efficient functioning of blockchain-based businesses in Nigeria.) Here are samples of the comments:
While rushing into regulating that ecosystem might sound like a smart idea, I personally think that the Nigerian congress is riding a bubble in trying to overinvest and waste their political capacities especially on things that have no direct impact on poor people. Did you advise them during your visit with them to focus on education, healthcare and quality jobs ? Nigerians will benefit from social welfare policy reforms well more than bitcoin regulations. It's a shame the type of joke Saraki and his colleagues are running in that country .
I do not really like to hear Bitcoin being mentioned on the same breathe with regulation. Preferably, the word – crptocurrency should be used. I am aware that we easily associate foremost brands (eg. OMO as detergents; Indomie as noodles; maclean as toothpaste, etc) with the name of entire products segment. You can only regulate what you can control, so mentioning Bitcoin isn't helpful here. For those who are against any form of regulation on crptocurrency, the last time I checked, the nations are still being run by governments. So, expecting a fully democratized currency anywhere in the world could be an invitation to chaos. People still work very hard to undermine every decent invention, and crptocurrency is no exception.
Doubt if they do…. They should just be watching… From my Limited knowledge bitcoin is a virtual money not real create by software, Internet and online business…. Money should be a means of trading and savings but bitcoin is only means of trading not savings….. Like you likely said you can't regulate what you don't legalize…. But you can't legalize something in an ecosystem you don't have full control of…, unless cbn is creating her cryptocurrency…. The idea of setting up committee is by Senate, cbn and ndic is normal but idea of legalizing and linking to Naira is suicidal.
As far as I'm concerned if they knew what they are talking about they'd understand that a cryptocurrency is not a national currency subject to the same rules and processes. Then more importantly a cryptocurrency is an ecosystem not just a coin, the systems and methods to support the ecosystem are more important than releasing a coin. Yes three hundred people can sit in a room clueless
How Government Can Regulate Cryptocurrency
When we talk of regulation, people are increasingly thinking of only supply. That means, if you do not control the supply of cryptocurrencies like Bitcoin, it would be nearly impossible to regulate them. You do not need to have control of the supply side to regulate a digital currency. There are many options available. Here are some ways the Nigerian government can regulate Bitcoin and other cryptocurrencies:
Ban Cryptocurrency: Simply ban the purchase and sales of Bitcoin (and other cryptocurrencies) in Nigeria. When that is done, the banks will be asked to block any transaction going or coming from known cryptocurrency exchanges around the world. It is important to note that you will need Naira to buy the digital bits which are now money. Government can make it illegal for banks to support that. That is regulation.
Make all cryptocurrency-related contracts voidable: If government bans cryptocurrency, any contract or agreement around that currency will not hold up in the court. If the court does not recognize the contracts, that means the currency has been regulated out. This is not hard to do as government can say that paying or being paid with any cryptocurrency is illegal and any transaction based on that is illegal. So, if you bought a car with Bitcoin and the dealer refuses to deliver the car, the court will not be there to help you. It is that simple. From the point of the court, you have done an illegal activity and cannot be protected by the law. Government does not help armed robbers who have disagreements when they are sharing money they have made criminally. Should the robbers go to court (they will not of course), government will lock them up.
Let me explain with Western Union. When Western Union fraud went up online, most U.S. banks deactivated interfaces to Western Union digital API making it nearly impossible to send money via Western Union through money in the banks. So, people would have to go to the bank, withdraw the money, and then visit a local agent to wire the money. Government can ask banks to block all Bitcoin-exchanges. Sure, people can withdraw money, visit the exchanges, and pay cash for Bitcoin.
All Together
I will make this point that regulations do not need to be very sophisticated. At the early phase of the Internet, email and digital documents were not accepted by banks like Zenith Bank Nigeria. I bought the bank's mutual funds, and when I needed to redeem the investments, they would not accept documents sent over the web. They wanted the documents sent via the traditional mail system or I come in person to sign the documents. I did not like that option but my concern was irrelevant. Then, Nigeria has not updated its laws to make the law admit electronic documents as evidence in the court. As soon as the government did that, all the banks including Zenith Bank started accepting documents delivered digitally.
The European Union had the same issue. Those days after journal papers and conference papers were accepted in the EU, one had to send physical hard copies of Copyright Transfer to the publishing house or conference organizers. But over time, the law was updated: they now accept digitally signed Copyright Transfer.
The point is this: there was a time Nigeria needed to upgrade its law to make email admissible as evidence in the court. You do not want loopholes in commerce and government has obligations to fix any known problem.
Right now, I am not sure if contracts executed on blockchain can be recognized by the court in Nigeria. It is not illegal but at the same time you cannot say that it is purely legal. A law has to make that obviously clear to markets. Yes, simply making that obvious will help many people move into blockchain with certainty that regulations require.
For Bitcoin and other cryptocurrencies, Nigeria can provide clarity without managing the supply side. But the biggest regulation will be plotting a roadmap that will give Nigeria a digital currency it can control to stimulate growth in Nigeria-domiciled (legal jurisdictions) blockchain contracts. That digital currency becomes integrated into our banking system and deliver certainty that will need the growth of our markets.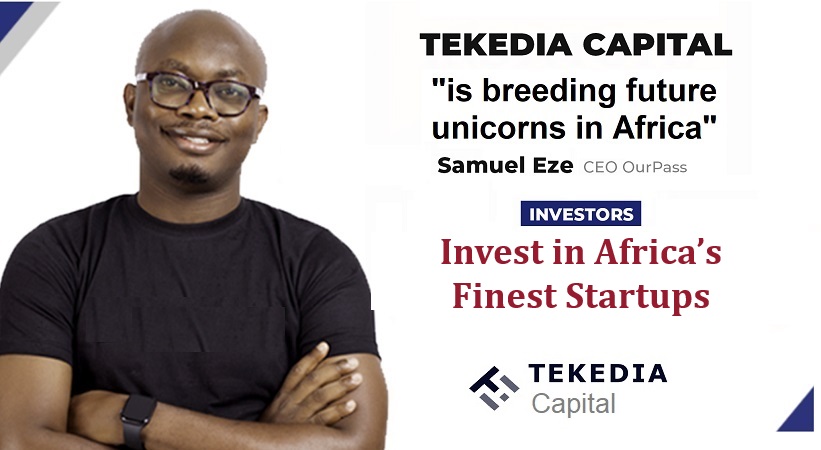 ---
Book a 1:1 (one-to-one) live video consultation and get personalized professional & business advice with Prof Ndubuisi Ekekwe here.