Electric Capital, a venture capital firm focused on crypto and blockchain projects, is reportedly looking to raise $300 million for its third fund, according to a report by The Block. The firm, which was founded in 2018 by former Coinbase and Facebook engineers Avichal Garg and Curtis Spencer, has backed some of the most prominent projects in the crypto space, such as Compound, Celo, Bitwise, and Near.
According to The Block, Electric Capital's new fund will target early-stage investments in crypto infrastructure, decentralized finance (DeFi), non-fungible tokens (NFTs), and Web3 applications. The fund will also allocate a portion of its capital to liquid assets, such as bitcoin and ether.
Electric Capital is one of the few crypto VC firms that has a dedicated technical team that conducts code audits and analysis on potential portfolio companies. The firm also publishes an annual report on the state of crypto development, which tracks the number of developers working on various protocols and platforms.
The firm's previous funds have performed well, according to The Block. Electric Capital's first fund, which raised $35 million in 2018, has returned 9.5x to its investors. Its second fund, which raised $110 million in 2020, has returned 4x so far. Electric Capital declined to comment on the report when contacted by The Block.
Astar Network, formerly known as Plasm Network, is a scalable and interoperable platform for decentralized applications (dApps) on Polkadot. Astar Network has recently announced that it will launch a zero-knowledge rollup Ethereum Layer 2 solution, called zkEVM, powered by Polygon.
zkEVM is a novel approach to scaling Ethereum that leverages zero-knowledge proofs to compress transactions and reduce gas fees. zkEVM is compatible with the Ethereum Virtual Machine (EVM), which means that developers can easily deploy existing Ethereum smart contracts on Astar Network without any code changes.
By partnering with Polygon, Astar Network will benefit from the robust and secure infrastructure of Polygon's commit chain, which acts as a data availability layer for zkEVM. Polygon will also provide a bridge for users and assets to move seamlessly between Ethereum and Astar Network.
The launch of zkEVM on Astar Network will enable a new level of scalability, security and interoperability for Ethereum dApps, as well as access to the Polkadot ecosystem and its cross-chain capabilities. Astar Network aims to become the ultimate destination for Ethereum developers who want to build the next generation of decentralized applications on a fast, cheap and future-proof platform.
In a recent interview, Brad Garlinghouse, the CEO of Ripple, shared his views on the importance of regulation for the crypto industry. He argued that the crypto community should not ignore or dismiss the role of regulators in shaping the future of digital assets.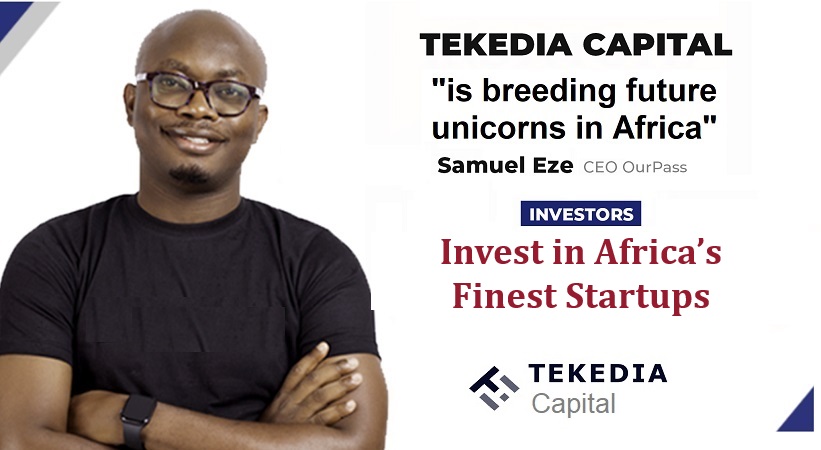 Garlinghouse said that he is a "big believer" in the potential of crypto to transform the world of finance and create more inclusion and innovation. However, he also acknowledged that this potential comes with some risks and challenges, such as money laundering, terrorism financing, consumer protection, and cyber security.
He said that the crypto community "can't pretend regulation doesn't matter" and that it is essential to work with regulators and policymakers to ensure that the crypto ecosystem is safe, transparent, and fair for all participants. He added that regulation is not a "bad thing" but rather a "necessary thing" to foster trust and confidence in the crypto space.
He also commented on the ongoing legal battle between Ripple and the US Securities and Exchange Commission (SEC), which accuses Ripple of selling unregistered securities in the form of XRP tokens. Garlinghouse said that he is confident that Ripple will prevail in court and prove that XRP is not a security, but a currency that can be used for cross-border payments.
He said that Ripple has been "very transparent" about its business model and its use of XRP, and that it has always complied with the existing regulations in the markets where it operates. He said that Ripple is not against regulation, but rather against "regulation by enforcement", which he described as a "lack of clarity" and a "lack of due process" by the SEC.
He expressed his hope that the case will be resolved soon and that it will provide more clarity and certainty for the crypto industry in the US. He said that he believes that the US has a "unique opportunity" to lead the global innovation in crypto, but that it needs to have a "clear and consistent" regulatory framework to do so.
The price of Curve DAO Token (CRV), the governance token of the popular decentralized exchange Curve Finance, has dropped sharply after a large amount of CRV was transferred from the wallet of one of the project's founders to Binance. According to data from Etherscan, a total of 1.8 million CRV, worth about $720,000 at the time of writing, was sent from the founder's address to Binance in two transactions on September 16 and 17.
The founder, who goes by the pseudonym 0xc4ad, later clarified on Twitter that he did not sell any CRV and that the transfer was only temporary for testing purposes. He also said that he would return the CRV to his wallet soon. However, the market did not seem to buy his explanation, as the price of CRV plummeted from $0.42 to $0.38 in less than 24 hours, a drop of almost 10%. CRV is currently trading at $0.39, down 7.5% in the past week. The token has been struggling to recover from its all-time low of $0.35, which it reached on August 31.
The incident has raised questions about the credibility and transparency of Curve Finance, which is one of the leading platforms for stablecoin and tokenized bitcoin swaps on Ethereum. The project has been criticized for its controversial token distribution, which favored early investors and insiders over regular users and liquidity providers. Some analysts have also pointed out that the high inflation rate of CRV, which has a total supply of 3.3 billion and an annual issuance rate of 62%, could put downward pressure on its price.
Curve Finance has recently announced some initiatives to improve its governance and incentivize its community, such as launching a DAO-controlled treasury, introducing a veCRV-based fee burning mechanism, and partnering with other protocols to create new pools and rewards. However, it remains to be seen whether these efforts will be enough to restore confidence and boost demand for CRV in the long term.
The Cosmos Hub, the flagship blockchain of the Cosmos network, is undergoing a major upgrade to enable liquid staking, a feature that will allow users to stake their tokens and earn rewards without locking them up.
Liquid staking is a mechanism that allows users to stake their tokens on a validator node and receive a derivative token that represents their stake. This token can then be used for other purposes, such as trading, lending, or participating in governance. Liquid staking aims to increase the security and decentralization of the network by incentivizing more users to stake their tokens, while also providing more liquidity and utility for the staked tokens.
The upgrade, dubbed Gravity DEX, will introduce the Gravity Bridge, a cross-chain communication protocol that will enable the Cosmos Hub to connect with other blockchains, such as Ethereum. The Gravity Bridge will allow users to transfer tokens between the Cosmos Hub and Ethereum, as well as mint ERC-20 tokens that represent their staked ATOMs on the Cosmos Hub. These tokens, called stATOMs, will be the first liquid staking tokens on the Cosmos network.
The Gravity DEX upgrade will also include a decentralized exchange (DEX) that will allow users to swap tokens across different blockchains using an automated market maker (AMM) model. The DEX will use the Inter-Blockchain Communication (IBC) protocol, a standard that enables interoperability between different blockchains. The DEX will support trading of any IBC-compatible tokens, including stATOMs and other liquid staking tokens that may emerge in the future.
The Gravity DEX upgrade is expected to launch in Q4 2023, following a testnet phase and a community vote. The upgrade will mark a significant milestone for the Cosmos network, as it will enhance the functionality and usability of the Cosmos Hub and pave the way for more innovation and adoption in the blockchain space.