The Ethereum 2.0 deposit contract, which holds the funds of users who want to stake on the new proof-of-stake network, has reached a new milestone. According to data from Etherscan, the deposit contract now holds over 28 million ETH, worth more than $4.6 billion at current prices. This is the highest amount of ETH ever locked in the contract, surpassing the previous peak of 8.4 million ETH in May 2021.
The deposit contract was launched in November 2020, ahead of the launch of the Ethereum 2.0 beacon chain, which is the first phase of the network upgrade. Users who want to become validators on the new network have to deposit at least 32 ETH into the contract and run a node that validates transactions and produces blocks. In return, they receive rewards in ETH for securing the network and participating in consensus.
The deposit contract is a one-way bridge, meaning that users cannot withdraw their funds until the merge of Ethereum 1.0 and Ethereum 2.0 transitioning will happened sometime in 2022. The merge marked the end of proof-of-work mining on Ethereum and the transition to a fully proof-of-stake network.
The growth of the deposit contract reflects the increasing interest and confidence in Ethereum 2.0, which promises to improve the scalability, security and sustainability of the network. According to data from Beaconcha.in, there are currently over 260,000 active validators on the beacon chain, with more than 100,000 pending validators waiting to join. The current annual percentage rate (APR) for staking on Ethereum 2.0 is around 6%, which is higher than most traditional investments.
The deposit contract also serves as a measure of the long-term commitment of ETH holders, who are willing to lock their funds for an indefinite period of time and support the development of the network. As more ETH gets deposited into the contract, the supply of ETH on the market decreases, which could have a positive impact on the price of ETH in the future.
The recent market crash has seen the price of Ethereum (ETH) drop to the $1600 range in August 2023, a level not seen since June 2023. However, not everyone is panicking. Some large investors, known as Ether Whales, have taken advantage of the dip and accumulated more ETH. According to data from Santiment, a blockchain analytics firm, the top 10 non-exchange ETH addresses have added more ETHERs to their holdings in the past days, worth about $94 million at current prices. This shows that these whales are confident in the long-term prospects of Ethereum and its network upgrade to Ethereum 2.0, which aims to improve scalability, security and energy efficiency.
Ethereum 2.0 is expected to be fully operational in late 2023 or early 2024, after several delays and technical challenges. The upgrade will transition Ethereum from a proof-of-work (PoW) consensus mechanism, which relies on miners to validate transactions, to a proof-of-stake (PoS) mechanism, which rewards validators for staking their ETH. This will reduce the network's carbon footprint and allow for faster and cheaper transactions.
The Ether Whales are likely betting on the future growth of Ethereum's ecosystem, which hosts a variety of decentralized applications (DApps) in sectors such as decentralized finance (DeFi), non-fungible tokens (NFTs), gaming and social media. Ethereum is the most popular platform for DApps, with over 3,000 active DApps and over 100,000 daily users, according to DappRadar. Despite the current market downturn, Ethereum's fundamentals remain strong, and its innovation continues. The Ether Whales may be ahead of the curve and scooping up ETH at a bargain price before the next bull run.
Hacked Crypto Exchange Cypher Plans to Hold Public Token Sale
Cypher, a crypto exchange that suffered a major hack in June, has announced its plans to hold a public token sale in October. The exchange claims that the token sale is part of its recovery strategy and that it has secured the support of its investors and users.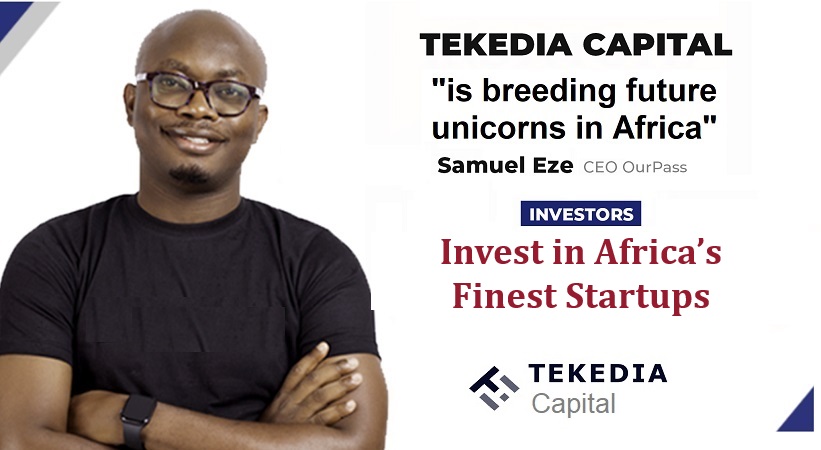 According to a blog post published by Cypher on Monday, the exchange will issue 100 million CYP tokens, which will represent 20% of its equity. The tokens will be sold at a price of $0.1 each, valuing the exchange at $50 million. The token sale will be conducted on a decentralized platform called Launchpad, which is powered by Binance Smart Chain.
Cypher said that the token sale will help it raise funds to reimburse its users who lost their funds in the hack, as well as to upgrade its security and infrastructure. The exchange also said that it will use part of the proceeds to launch new products and services, such as margin trading, futures, and options.
The exchange added that it has obtained the approval of its existing investors, who have agreed to convert their shares into CYP tokens. Cypher also said that it has received positive feedback from its users, who have expressed their interest in participating in the token sale and supporting the exchange's recovery.
Cypher was hacked on June 15, when an unknown attacker exploited a vulnerability in its smart contract and drained $25 million worth of crypto assets from its hot wallet. The exchange suspended its operations and reported the incident to the authorities. Cypher said that it has been working with law enforcement agencies and cybersecurity experts to track down the hacker and recover the stolen funds.
The hackers managed to steal over $200 million worth of various cryptocurrencies from the exchange's hot wallets, as well as compromising the personal data of millions of users.
The hack was announced by Cypher on its official website and social media channels, where it apologized to its customers and assured them that it is working with law enforcement agencies and security experts to investigate the incident and recover the stolen funds. Cypher also said that it will compensate its users for any losses they may have suffered as a result of the hack, and that it has temporarily suspended all deposits, withdrawals, and trading activities on its platform.
The hack is one of the biggest and most devastating cyberattacks in the history of the crypto industry, and it has shaken the confidence of many investors and traders in the security and reliability of crypto exchanges. The hack also raises questions about the regulatory oversight and compliance of crypto exchanges, as well as the best practices for storing and managing crypto assets.
Here are some tips on how to protect yourself and your crypto assets from such hacks:
Use a reputable and regulated crypto exchange that follows high security standards and has insurance coverage for its users' funds.
Do not store large amounts of crypto on exchange wallets, especially hot wallets that are connected to the internet. Use cold wallets or hardware wallets that are offline and more secure.
Enable two-factor authentication (2FA) and use strong passwords for your exchange accounts. Do not share your login credentials or private keys with anyone.
Beware of phishing emails, fake websites, and social media scams that may try to trick you into revealing your personal information or sending your crypto to malicious addresses.
– Monitor your exchange accounts and crypto transactions regularly and report any suspicious or unauthorized activity to your exchange and law enforcement authorities.
Cypher is not the first crypto exchange to hold a token sale after a hack. In 2017, Bitfinex issued BFX tokens to compensate its users who lost their funds in a $72 million hack in 2016. The exchange later redeemed all the BFX tokens and replaced them with equity tokens called LEO.