M-Pesa, Africa's largest fintech platform owned by Kenya's largest telecommunications provider, Safaricom, has so far been remarkable for its pivotal role in the transformation of the Kenyan economy.
M-Pesa (M for Mobile, Pesa for Money in Swahili), launched in 2007, was designed to enable remittances to be sent home and has enjoyed widespread adoption.
With over 18.2 million subscribers in a country of more than 55 million people, its popularity remains undisputed. Today, 96% of households outside Nairobi, Kenya's capital, have at least one M-Pesa account.
Before the launch of M-Pesa, a large population of people in Kenya, especially those in rural areas, did not have access to formal banking services. The launch of the fintech platform has now provided a simple and convenient way for people to access financial services which significantly increased financial inclusion in the country. Millions of previously unbanked individuals are now able to participate in the formal financial system.
Notably, M-Pesa operates a laudable ecosystem that has become a model for mobile money services not just in Africa, but across the globe.
The M-Pesa Ecosystem
The M-Pesa ecosystem is a comprehensive network of interconnected stakeholders, services, and infrastructure that revolves around the mobile money platform.
The ecosystem operates in a hierarchical structure from a higher level (bank) to a lower tier level of agents and sub-agents. Most clients interact with the M-Pesa system at the sub-agent level, i.e. where they carry out cash deposits or withdrawals.
M-Pesa's ecosystem encompasses the following key elements;
1. Mobile Money Users: At the core of the M-Pesa ecosystem are the mobile money users, who are individuals using the service to send, receive, and store money through their mobile phones. These users can be both individuals and businesses.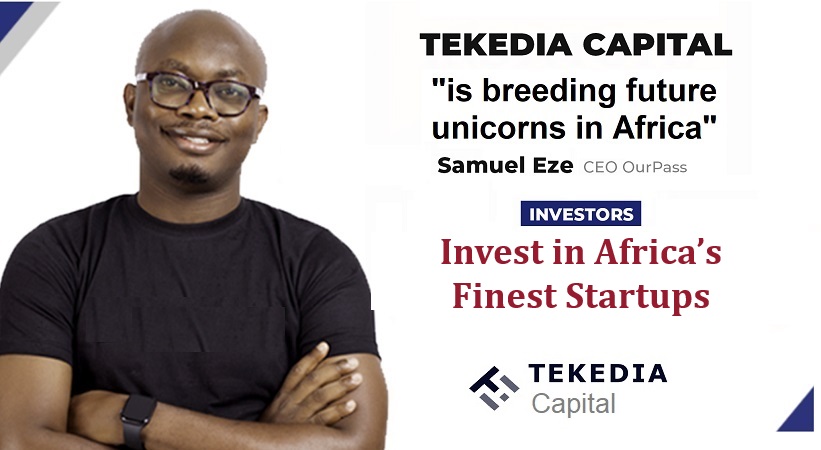 2. Mobile Network Operators: M-Pesa is typically offered and operated by mobile network operators (MNOs) like Safaricom. These companies provide the underlying mobile telecommunication infrastructure necessary for the functioning of the service.
3. Agents and Distributors: M-Pesa relies heavily on a network of agents and distributors. Agents are brick-and-mortar businesses or individuals who are authorized to facilitate cash-in (deposit) and cash-out (withdrawal) transactions for users. They act as physical points of presence where users can convert cash to electronic money and vice versa. Distributors, on the other hand, are responsible for the supply of e-money to agents.
4. Banks and Financial Institutions: M-Pesa significantly partners with traditional banks and financial institutions to provide more extensive financial services to users. This collaboration allows users to link their M-Pesa accounts to bank accounts, access credit, and conduct more complex financial transactions.
5. Merchants and Businesses: Many businesses and merchants, especially small and informal enterprises, accept M-Pesa as a payment method for goods and services. This integration helps promote cashless transactions and financial inclusion for both buyers and sellers,
6. Paybill and Lipa Na M-Pesa Services: M-Pesa offers Paybill services that allow businesses and organizations to receive payments from customers through M-Pesa. Additionally, Lipa Na M-Pesa enables users to pay for goods and services directly from their M-Pesa accounts.
7. International Remittances: M-Pesa has expanded beyond national borders, enabling international remittances. This feature allows users in certain countries to send money to M-Pesa users in other countries, promoting cross-border financial transactions.
8. Mobile Applications and APIs: Safaricom and other M-Pesa operators often provide mobile applications and APIs (Application Programming Interfaces) that enable third-party developers to build innovative solutions on top of the M-Pesa platform.
The M-Pesa ecosystem has had a significant impact on financial inclusion, economic development, and the digitization of financial services in many regions in Kenya, particularly in Africa.
Let's Look at The Several Ways M-Pesa Has Impacted The Kenyan Economy
1.) Money Transfer and Remittances:
M-Pesa has revolutionized the way people in Kenya send and receive money. It offers a faster, safer, and more convenient alternative to traditional methods of money transfer. Kenyans in urban areas can now easily send money to their families in rural areas, and the service has also facilitated international remittances.
2.) Small-Scale Business Growth:
M-Pesa has continued to have a positive impact on small-scale businesses and entrepreneurship in Kenya, in terms of sales, savings, profitability, and customer base. With easier access to financial services, small business owners can manage their finances, make and receive payments, and access credit more efficiently. This, in turn, has helped stimulate economic activity at the grassroots level.
3.) Employment Opportunities:
The growth of M-Pesa in Kenya has created jobs for numerous Kenyans, which is a significant addition to the Kenyan economy. The Fintech company has created employment opportunities in various sectors, which include, customer service, mobile money agents, and mobile banking services. This contributed to job creation and income generation.
4.) Impact on GDP:
An analysis by the World Bank found that since M-Pesa launched in 2007, it has contributed 2 percent to Kenya's GDP. M-Pesa is currently responsible for a quarter of Kenya's GDP. Its impact on Kenya's GDP has been significant, as it contributed to increased economic activity, improved efficiency in financial transactions, and increased consumer spending.
Conclusion
With M-Pesa in Kenya, the people in the country can now look to a brighter future and an improved economy through easy access to financial services and increased job opportunities.
Overall, M-Pesa's growth in Africa has been remarkable, which has seen it play a pivotal role in shaping the mobile money landscape on the continent. Its impact on financial inclusion, economic development, and digital financial services has been recognized globally, making it a significant case study for other regions exploring similar mobile money initiatives.