Way back in 2014, ICANN said the Internet domain name for a country doesn't belong to that country— well maybe that dynamic, driven by ICANN themselves may change….
'Plaintiffs who successfully sued Iran, Syria and North Korea as sponsors of terrorism want to seize the three countries' ccTLDs (country code top-level domains) as part of financial judgments against them. (ICANN), The Internet Corporation for Assigned Names and Numbers, which oversees the Internet, says they can't do that because ccTLDs aren't even property' – reported PC World in 2014.
Though… back then when IT magazines were still 'a big thing', pretty much all of the relevant publications of the day carried the story – Computer World, and IT World just to name two more.
Now, it seems things may be about to turn on their heads.
ICANN and Verisign – the company with commercial rights over the first ever domain TLDs (Top Level Domains) – '.com' and '.net' –  have new proposals that are at consultation stage which poses serious public safety, property security, and ethical problems.
Last week on Freespeech George Kirikos raises these serious concerns.
He also eludes that the policy recommendation, if adopted may not stop at .com and .net but may eventually extend to all domains in ICANN authority.
Kirikos argues – 'Either by design, or unintentionally, they've proposed allowing any government in the world to cancel, redirect, or transfer to their control applicable domain names! This is an outrageous and dangerous proposal that must be stopped. While this proposal is currently only for .NET domain names, presumably they would want to also apply it to other extensions like .COM as those contracts come up for renewal.'
"Any government" means what it says, so that means China, Russia, Iran, Turkey,  the Pitcairn Islands, Tuvalu, the State of Texas, the State of California, the City of Detroit,  a village of 100 people with a local council in Botswana, or literally "any government" whether it be state, local, or national. We're talking about countless numbers of "governments" in the world (you'd have to add up all the cities, towns, states, provinces and nations, for starers). If that wasn't bad enough, their proposal adds "any administrative authority" and "any government authority" (i.e.  government bureaucrats in any jurisdiction in the world) that would be empowered to "deny, cancel, redirect or transfer" domain names.  [The new text about "court of competent jurisdiction" is also problematic, as it would  override determinations that would be made by registrars via the agreements that domain name registrants have with their registrars.]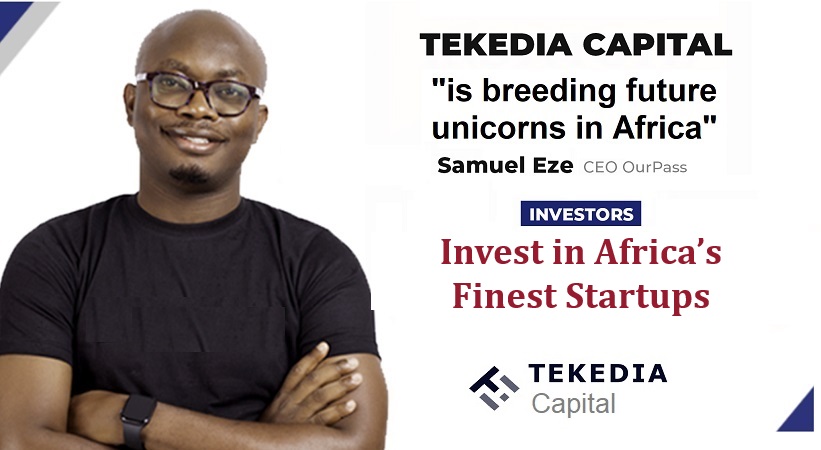 'This proposal represents a complete government takeover of domain names, with no due process protections for registrants. It would usurp the role of registrars, making governments go directly to Verisign (or any other registry that adopts similar language) to achieve anything they desired. It literally overturns more than two decades of global domain name policy.'
This makes a great case for Web 3 Domains.
Web 3 Domains offers a blockchain as the 'DNS root' instead of a centralized organisation such as ICANN.
This means that nobody (in theory) can shut them down… Why do I say 'in theory'?
Well, the thing is, all of the products that companies go around 'calling' Web 3 Domains aren't exactly that.
Since Ethereum went PoS (Proof of Stake), miners are replaced with validators, and those that become stake holders are commercial infrastructural investors, all of which can be tracked and traced by authorities such as the US SEC.
It gets even worse, when commercial entities start building off  them with what are known as L2s or sidechains.
The reason why L2s are faster and more scalable than the Ethereum itself, is because most of the key is kept off chain in the corporate environment, and only a small bit of meta data makes it to the Eth core.
But if the company that owns the sidechain gets hacked, goes bankrupt, gets into licencing trouble with SEC, and a host of other potential problems then any assets funnelled through that company or with keys being managed by them… they will be lost.
It's the NFA (Non Fungible Asset) version of the old Crypto adage – "Not Your Keys, Not Your Coins" – err, Domains.
Once it's possible for any central authority to 'require' the ecosystem to conform, how can it be considered decentralized? And if it isn't decentralized, how can it be considered Web 3 enabling?
Tokenized, i.e. minted domains have a long way to go in building out into communication systems and this is mostly down to the lack of straight-out-of-the-box interoperability with legacy infrastructures, significantly, Google Chrome and Google Search.
ICANN domains have been in existence since the last millennium, and technologies like Google have grown up around them.
While all these new technologies will eventually become ubiquitous, it's pretty slow moving. Meanwhile if they can't exhibit true Web 3, i.e. complete decentralization, they are really no less centralized than an ICANN domain and without full interoperability with 'legacy' systems – it's hard to see the value proposition.
Domains off L2s of Ethereum have all of the drawbacks of being early in tokenized technology and all of the drawbacks of an ICANN domain as well.
No full decentralization (No Web3) + No backward compatibility = No point!
Thankfully, 9ja Cosmos operates off Handshake, which is a fully decentralized, PoW (Proof of Work) blockchain, completely independent, and not owned by anybody. It is modelled on Bitcoin.
In addition to .9jacom and .9javerse SLDs, 9ja Cosmos can sell TOP LEVEL DOMAINS!
Back to the Kirikos article, and the good thing is that it's a public consultation, so at least for now, there is opportunity to have voices heard at https://www.icann.org/en/public-comment/proceeding/proposed-renewal-of-the-registry-agreement-for-net-13-04-2023.
There is full transparency and they have published two email addresses, [email protected], and   [email protected] at which to receive queries.
So if the decisions that happen later don't align with your beliefs, but you didn't engage, then don't complain later!
The consultation closes in 28 days.
9ja Cosmos is here…
Get your .9jacom and .9javerse Web 3 domains  for $2 at:
All reference sites accessed between 28/04/2023
namepros.com/threads/red-alert-icann-and-verisign-proposal-would-allow-any-government-in-the-world-to-seize-domain-names.1300241/
freespeech.com/2023/04/19/red-alert-icann-and-verisign-proposal-would-allow-any-government-in-the-world-to-seize-domain-names/
computerworld.com/article/2697118/countries-don-t-own-their-internet-domains–icann-says.html
icann.org/en/public-comment/proceeding/proposed-renewal-of-the-registry-agreement-for-net-13-04-2023
pcworld.com/article/440588/countries-dont-own-their-internet-domains-icann-says.html
www2.cio.com.au/article/print/551289/countries_don_t_own_their_internet_domains_icann_says
.