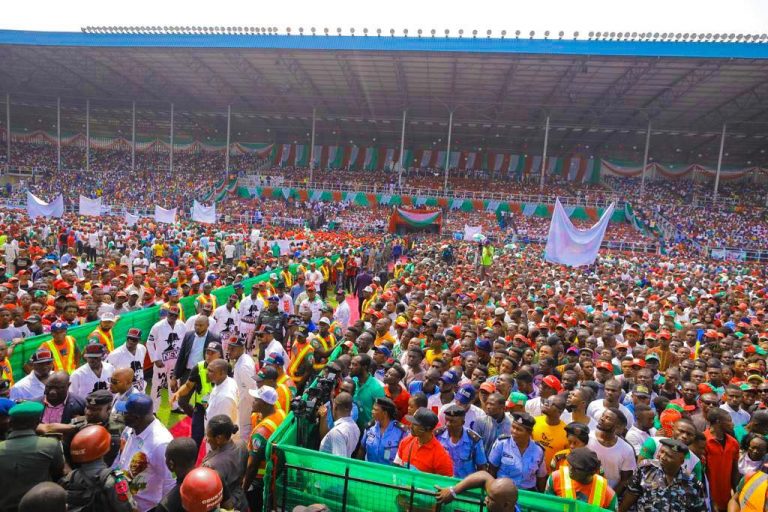 Nigerian politicians and their supporters, like those in other democracies around the world, are expected to engage potential voters and citizens in general about their plans for socioeconomic and political advancement. This is referred to as a campaign. Candidates and their supporters use various communication strategies and tactics to reach voters and citizens in their respective locations while carrying out various campaign activities. Aside from having appropriate communication channels, issues and needs of citizens must be adequately addressed in order to obtain substantial votes from the electorate.
Various organizations and individuals reported on how political parties, candidates, and their supporters campaigned during previous local, state, and federal elections from 1999 to 2021. The emphasis was on how political stakeholders promoted the agendas of parties and candidates. However, none of the existing reports clearly established how political actors and their supporters converged or diverged in policy and campaign issues, as well as the promotion of needs, during the first week of the campaign.
Our analyst finds this novel and investigates some of the data gathered by Positive Agenda Nigeria during the Osun 2023 governorship election campaign, as well as the ongoing real-time data collection for the 2023 presidential election campaign by the Centre for Research on Development of African Media, Governance, and Society (CEREDEMS-Africa). The analysis of the first week of the Osun project reveals that political actors and their supporters used attacks and defenses strategies during the first week, while acclaims strategy was mostly used during the first week of the 2023 presidential election.
Exhibit 1: Campaign Strategy during First Week
Our analyst further notices that political actors and supporters in both projects slightly converged in their quest of engaging the public on security and economic issues and/or needs. However, there was considerable disagreement when discussing infrastructure, social programs, worker salaries, welfare and unemployment, agriculture, health, and unrelated issues (see Exhibit 2). Based on the close convergence of security, economic, and education issues, our analyst observes that political parties, candidates, and their supporters appear to be addressing issues or discussing public needs during the campaign while also addressing state and national challenges and/or needs. The Osun 2022 governorship election was held at a time when the state was experiencing its fair share of problems with national security and a weak economy. Additionally, the proximity of the economic and security issues for the 2023 presidential election campaign may be related to the same factor. The alignment in education that has been found suggests that stakeholders also thought it was one of the problems that needed to be solved.
Exhibit 2: Policy and Campaign Issues during First Week