In December 20, the management of Lafarge Africa Plc announced that its Group Managing Director/Chief Executive Officer (GMD/CEO), Mr. Michael Puchercos, is resigning from the company effective January 17, 2020.
The statement made available to the Nigerian Stock Exchange (NSE), and other stakeholders by the General Counsel & Company Secretary, Adewunmi Alode, reads:
"The Board of Lafarge Africa Plc hereby notifies The Nigerian Stock Exchange and the investing public of the resignation of Mr. Micheal Puchercos from the Company as the Group Managing Director/Chief Executive Officer with effect from the 17th of January 2020.
"Mr. Puchercos served the company as an Executive Director on the Board since the 1st of April 2016. During his tenure as the GMD/CEO, he implemented a successful turnaround plan for the business addressing the legal, financial and management structure of the company, Health & Safety improvements and the implementation of new operating processes.
"We wish him the best in his future endeavors."
The statement also disclosed that Lafarge has replaced Mr. Pucheros with El dokani.
"The Board is pleased to announce the appointment of Mr. Khaled Abdelaziz El Dokani as the new Managing Director/Chief Executive Officer.
"Khaled Abdelaziz El Dokani joined Lafarge Holcim in 2004. Prior to taking over this position, he was country CEO of Iraq (2018-2019), Qatar (2016-2018), Saudi Arabia (2013-2016), Vice-President for Business Development and Strategy North America (2010-2013), CFO in Lafarge Algeria (2004-2010). He holds a Bachelor of Commerce degree from Alexandria University, Egypt."
Prior to his resignation, Mr. Puchercos was one of the highest earning CEOs in Nigeria with annual income of N312 million, as of the year 2018.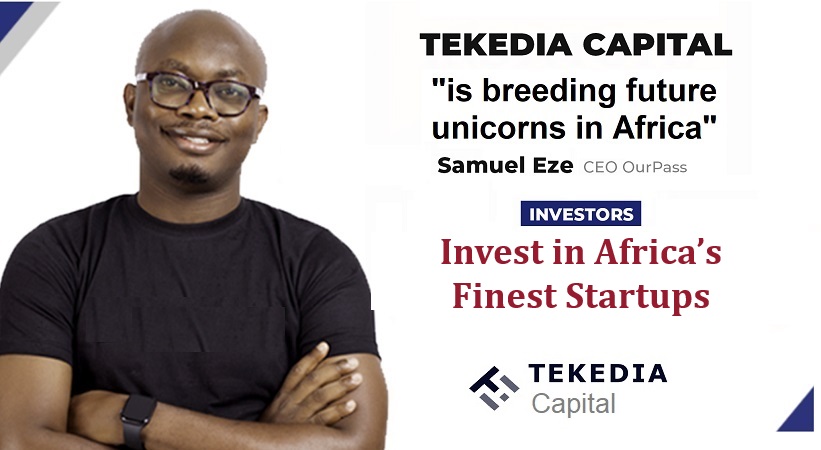 A few days after Lafarge made this announcement, its rival, Dangote Cement announced that Mr. Puchercos will be resuming as its MD/CEO effective February 1, 2020. The same position he resigned from at Lafarge. According to the disclosure notice by Dangote Group, Mr. Puchercos appointment will be part of its agenda in its next annual general meeting for ratification by shareholders. The company said it is a standing procedure of Companies and Allied Matters Act.
Lafarge Africa Plc is a cement manufacturer with headquarters in Lagos Nigeria. It is controlled majorly by LafargeHolcim, that used to trade on the Nigerian Stock Exchange as Lafarge Wapco Plc before the merger of Lafarge and Holcim that consolidated the company's assets in Nigeria and South Africa. The consolidation resulted in changing the companies' name to Lafarge Africa.
It has since become one of Nigeria's leading cement manufacturers, and distributes its products through its sub divisions that include Wapco, Lafarge South Africa, Ashaka Cement, United Cement Company and Atlas Cement. Lafarge's brand products includes include Ashaka branded Portland limestone cement produced in Gombe State, Elephant and Superset cement produced by Wapco, Unicem, Readymix Concrete, building aggregates, and some other products from Lafarge South Africa which include artevia decorative concrete products, Buildcrete and duraBuild cement, Dura-pozz, Fast-Cast, Pozz-Fill, Powercrete plus and Superpozz.
On the other hand, Dangote Cement Plc is a Nigerian multinational publicly traded cement manufacturer that its headquarters is in Lagos Nigeria. The company is a subsidiary of Sephaku Cement and its parent company is Dangote Group. Dangote cement is known for cement production and distribution in Nigeria and nine other African countries which include Senegal and Tanzania.
These two cement companies have created impressive profiles competing to lead the way in Africa. With his 20 years' experience, Mr. Puchercos guided Lafarge through thick and thin and led the company out of its major hurdles. So the sudden switch by Mr. Puchercos is suggesting that Dangote cement may be in deep trouble and needs the messiah in the CEO of Lafarge.
Since 2017, Dangote Cement's stock has been struggling with losses, a situation that has been attributed to a significant drop in sales, and is obviously an indication of a need for a better hand at the helm of affairs. Considering experience and record of success in the cement business across Africa, Mr. Puchercos became the man who would wear the cap. The turnaround he effected at Lafarge has borne him a testimony to enabled Dangote Cement to snap him up.