During an interview session with CNBC and Bloomberg TV last night, Microsoft CEO Satya Nadella revealed the possibility of ousted OpenAI CEO Sam Altman, returning to the company despite his departure.
This is coming after Microsoft had quickly appointed Altman and former OpenAI president Greg Brockman and several other employees to lead Microsoft's new advanced AI research team.
During the interview Satya said,
"We think we are leading in this next generation of AI technology, we continue to be committed to OpenAI and we continue to be committed to Sam and Greg and the team irrespective of where they are.
"I think about Sam as chosen multiple times now to work with us and that is fantastic to see. I think the real thing is that the capability that Microsoft has across the tech stacks is what attracts great people like Sam and we are thrilled about it".
Asked whether Altman would return to OpenAI, Nadella said, "That's for you know, OpenAI board and management and the employees to choose. Microsoft chose to explicitly partner with OpenAI and that depends on the people at OpenAI staying there or coming to Microsoft, so I'm open to both options".
He further maintained that Microsoft will open its doors to Sam, Greg, and OpenAI employees as part of its commitment and partnership to the AI technology company.
OpenAI's decision to sack Sam Altman is reported to have infuriated the CEO of Microsoft, Satya Nadella, who is a major OpenAI investor and partner of the company. Nadella was said to be playing a key mediating role between the board and Altman and further pledged to support Altman no matter the outcome.
Recall that Altman was reported to have walked out from negotiations after the company tried to reinstate him. He further gave conditions to be met if he would consider a return to the company.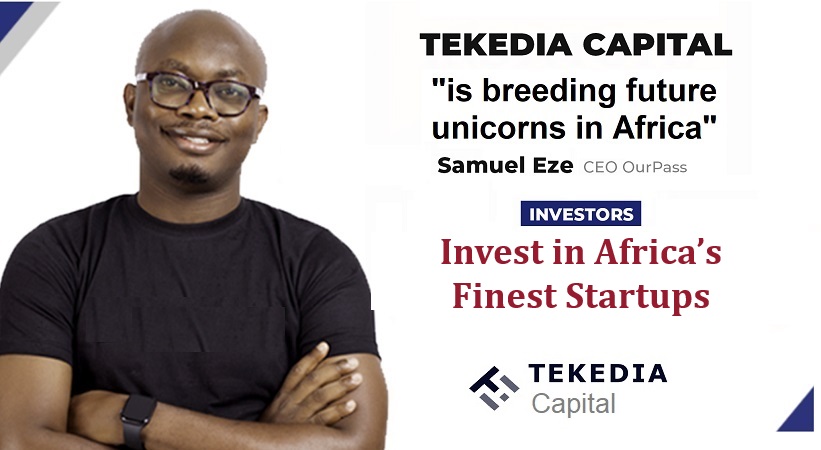 According to sources, Altman made two key demands concerning his reinstatement as CEO of OpenAI, both of which were non-negotiable. First, he demanded that the board members who fired him resign immediately from the board and that new members be elected by the investors as well as Nadella.
The second condition, according to reports is that Altman demanded that all future virtual meetings, across all verticals and levels to take place through Microsoft Teams, and not Google Meet through which he was fired.
Microsoft CEO Nadella during his recent interview said it's clear something has to change around the governance at OpenAI, noting that he will have a good dialogue with the board on that, and walk through that as that evolves.
It is likely that if Altman's conditions are not met, there is a possibility of him not returning to the company as he is already excited about his new adventure at Microsoft, with plans to replicate his successes while at OpenAI, which saw him raise the company's valuation to $80 billion in a few years.
It is worth noting that OpenAI has been under heavy criticism since the firing of its most influential personality and former CEO Sam Altman.
In a recent development, nearly all OpenAI staff members have threatened to quit unless all board members resign and ex-CEO Sam Altman is reappointed, according to the latest count of staffers who have signed a letter demanding his return.
The number of employees who have signed has been rising through the day on Monday, and now includes nearly all of OpenAI's workforce of 770.
Also, some OpenAI investors, are exploring legal recourse against the company's board, sources familiar with the matter disclosed.
These investors worry they could lose hundreds of millions of dollars they invested in OpenAI, following the recent turmoil at the company.
Due to the heatt the company has been receiving from every corner, Co-founder of OpenAI who helped oust Sam Altman has recently put out a post on X, apologizing for his role in kicking out Altman from the company.
He wrote,
"I deeply regret my participation in the board's actions. I never intended to harm OpenAI. I love everything we've built together and I will do everything I can to reunite the company."
Responding to the Tweet, X and Tesla CEO Elon Musk wrote,
"Why did you take such a drastic action? If OpenAI is doing something potentially dangerous to humanity, the world needs to know".
The matter currently ongoing between OpenAI and Sam Altman has continued to be one of the most talked about topics on the internet, as people anticipate the next outcome.
Salesforce is making a bold play for disgruntled OpenAI staff, with Salesforce CEO Mark Benioff saying the cloud-based software firm "will match any OpenAI researcher who has tendered their resignation full cash and equity" to join its AI team. So far, more than 700 of 770 of OpenAI staffers have signed a letter calling for Sam Altman's reinstatement as OpenAI CEO. Otherwise, they "may choose to resign" and try to follow Altman to Microsoft, though The Verge, citing anonymous sources, reports Altman is trying to flip at least two board members to reclaim his CEO role at OpenAI. (LinkedIn News)