Current Good Manufacturing Practice (cGMP) is a key factor for manufacturers/ industries to produce good quality, safe and affordable products, especially in respect of consumables like food products. 
The cGMP guidelines as issued by the National Agency For Food and Drug Administration and Control (NAFDAC) are a set of technical principles and recommendations used in processing food products in order to guarantee that they are safe and suitable for consumption, and to prevent contamination or adulteration. They are also sometimes called "good processing practices" or "good fabrication practices".
cGMP guidelines are established to satisfy regulatory requirements as well as maintain the high quality standards of products.
This guideline has been developed to highlight good manufacturing practices that should be followed by manufacturers, operators and employees to maximally assure the production of safe and sanitary products at all times. 
The guidelines offer suggestions for measures and precautions that should be taken regarding employee health, food handling practices, appearance, personal hygiene, plant procedures, plant and equipment design, maintenance, and sanitation. The document also offers some examples of GMP documentation, which has been identified as one of the main shortcomings in implementing food safety and food quality management systems.
It is important that every employee is made knowledgeable and aware of the necessity of adhering to these guidelines at all times. The guidelines need to be re-emphasized by the manufacturer on a regular basis and that regular assessment and review of how well the guidelines are being followed should be conducted by management.
We will thus be taking a look into the notable provisions and regulatory requirements of these guidelines 
What is the scope of the cGMP guidelines?
These guidelines apply to food manufacturers/industries and covers all activities undertaken from the point where raw materials are received, through processing, storage and distribution of final products.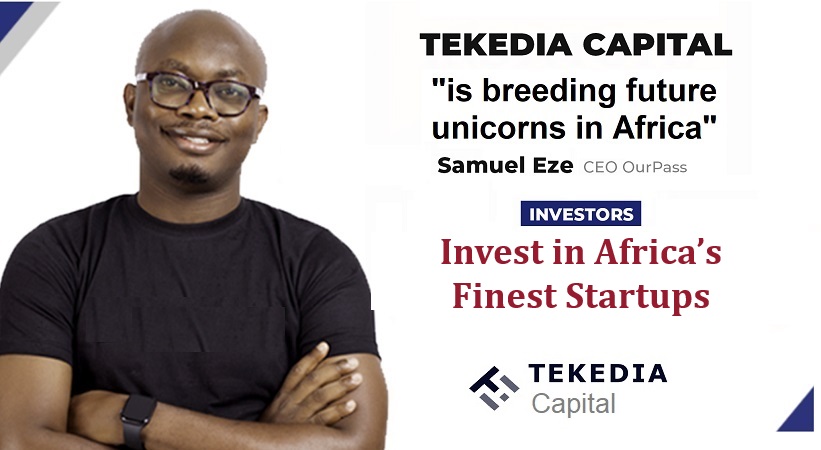 What are the provisions of the guidelines regarding the application of good manufacturing practices?
-The guidelines state that good manufacturing practices should be applied with sanitary criteria in mind. 
-As there will always be situations where specific requirements do not apply, the key is to assess whether a recommendation is "necessary" from the standpoint of food safety and suitability. 
-The application of Good Manufacturing Practices also requires reassessing the potential risk of each food hazard in food processing. 
-While less severe hazards or hazards not very likely to occur will probably not need to be analyzed in an HACCP plan, they must be addressed within the framework of GMP. 
-Thus, to apply good manufacturing practices, business operators will also need to perform a hazard analysis for each product or type of process, and for each new product, even though they are not implementing the HACCP.
-Good Manufacturing Practices and the HACCP system are interrelated and interdependent: application of GMP requires familiarity with the principles of the HACCP system to ensure a comprehensive approach to food safety.
What are the provisions of the guidelines regarding organization and personnel? 
-There shall be an adequate number of personnel, as determined by the company, at all levels having appropriate education, knowledge, training, experience, skill and capabilities or a combination thereof relevant to their assigned functions, in good mental and physical health to be able to execute their duties.
Organization, Qualification, and Responsibilities
The organizational structure of the company should be such that the production and the

quality assurance/quality control functions are headed by different managers/heads, neither of whom shall be reporting to the other. Each shall be given full authority and facilities necessary to execute their duties effectively.
The production manager/head shall be adequately trained and/or shall possess good

practical experience in the field of food manufacture or any other related field, and managerial skill, which will enable him/her to perform the function effectively. The production manager shall have full authority and responsibility to manage production of food products. Additionally, the production manager shall have other responsibilities, which he shall share with the quality assurance/quality control manager and the person responsible for engineering.

The quality assurance/quality control manager/head shall have adequate training and

practical experience, which will enable him perform his function effectively. The quality assurance/quality control manager/head shall have full authority and responsibility in all quality assurance and quality control duties such as establishment, verification and implementation of all quality control procedures.

The quality assurance/quality control unit shall be entrusted with the responsibilities and

authority to:
i.Approve/reject all components – raw and packaging materials, labeling materials, as well as bulk and finished products.
ii.Approve/reject product manufactured or packed or, held under control by a third party manufacturer.
iii.Approve/reject procedures, which have impact on the product quality or product specifications.
iv.Review production records and quality control records.
v.Support monitoring and controlling the manufacturing environment, plant cleanliness, production validation, calibration, training of personnel, approve supply of materials and contract parties, protect products and materials against spoilage and deterioration and the maintenance of records.
The quality assurance/quality control manager/head shall share responsibility with the

production manager/head for establishing and authorizing written procedures.
The production manager/head shall have full authority and responsibility to manage the

production of products covering all aspects of personnel, area, equipment and records.
The production manager/head shall share with the quality assurance/quality control

manager/head the responsibility of product quality and authority in the aspects specified in the guidelines.
The duties of every employee shall be clearly defined, communicated and well

understood, and shall be within an employee's capacity to perform.
Training
All employees who are directly engaged in the manufacturing, processing, packaging and

holding of food and food products shall be trained in the particular operations they perform in accordance with the principles of current Good Manufacturing Practice.
Training shall be conducted by qualified personnel.
Training in Good Manufacturing Practices shall be on a continuing basis and with

adequate frequency to assure that employees remain familiar with the Good Manufacturing Practice requirements relevant to their functions.
Training in Good Manufacturing Practices shall be in accordance with written programs

approved by the production and quality control managers/heads.
Records of personnel training in Good Manufacturing Practices shall be maintained.
After training, the consequential employees' performance shall be appraised to determine

their further training needs.
What are the provisions of the guidelines on buildings and facilities?
Buildings
-Buildings should be located, designed, constructed, adapted and maintained to suit the operations carried out in them and to facilitate the protection of materials and products from contamination or deterioration. 
-Equipment should be designed, constructed, adapted, located and maintained to suit the processes and products for which it is used and to facilitate protection of the materials handled from contamination or deterioration.
Location
a.The first thing to consider is where to locate a food processing establishment. The surroundings must be taken into consideration to ensure that they do not have an adverse effect on the food processed. Facilities should not be located near areas considered adverse or harmful, for example, sanitary landfills, areas subject to flooding, industrial activities that pose a threat of contaminating food, or other sources of contamination. Generally, a minimum distance of 30 meters from potential sources of contamination is recommended.
 b.Establishments should be adequately fenced round with blocks to prevent external interference and shall be located away from:
i.Environmentally polluted areas and industrial activities, which pose serious threat of contaminating food;
ii.Areas with excessive dust, foul odours, smoke, airborne microbial and chemical contaminants, such as quarry sites, abattoirs, sewage treatment or oxidation lagoons, animal habitats, dusty roads, soak-away pits, cemetery etc.
iii.Areas subject to flooding unless sufficient safeguards are provided such as channels, drainages etc.
iv.Areas prone to infestation of pests;
v.Areas where wastes, either solid or liquid cannot be removed effectively.
What are the general provisions of the guidelines regarding premises?
General Requirements for Premises
Premises should:
provide sufficient space to suit the operations to be carried out;

allow an efficient flow of work;

provide suitable internal storage areas;

facilitate effective communication and supervision;

be sited with due regard for the provision of services needed and to avoid

contamination from adjacent activities. In existing premises, effective measures should be taken to avoid such contamination;

Be maintained in a good state of repair. The condition of buildings should be

reviewed regularly, and repairs effected where necessary. Special care should be exercised to ensure that building materials of construction, repair or maintenance operations are not allowed to adversely affect product quality or integrity.
Grounds
Grounds shall be constructed and maintained to protect against weather, flood, ground

seepage, and the access and harboring of vermin, rodents, birds, insects or other animals.
If the plant grounds are bordered by grounds not under the operator's control, care shall

be exercised by conducting inspection, extermination, or other means to exclude pests, dirt, and filth that may be a source of food contamination.
The grounds about a food plant under the control of the operator shall be kept in a

condition that will protect against the contamination of food.
The methods for adequate maintenance of grounds shall include, but are not limited to:
i.Good housekeeping. Properly storing equipment, removing litter and waste, and cutting weeds or grass within the immediate vicinity of the plant buildings or structures that may constitute an attractant, breeding place or harborage for pests.
ii.Providing and properly operating systems for waste treatment and disposal designed and constructed in an appropriate manner so that they do not constitute a source of contamination of areas where food is exposed.
What are the provisions of the guidelines regarding sanitation and hygiene?
Personnel
-The plant management shall define its policy and document its procedures on sanitation and personnel hygiene and take all reasonable measures and precautions to ensure the following:
–Disease Control.
Persons directly involved in the manufacturing, food processing or packing should be fit

and capable of discharging their duties effectively.
Any personnel who, by medical examination or supervisory observation, is shown to have,

or appears to have, an illness, open lesion, including boils, sores, or -infected wounds, or any other possible source of microbial contamination shall be excluded from any food handling/contact operations until the condition is corrected.

Illnesses, symptoms and injuries that should be immediately reported by employees to

management so they can be examined by a doctor include:
jaundice (yellowing of skin and eyes),
diarrhea,

vomiting,

fever,

sore throat with fever,

visibly infected skin lesions (boils, cuts, etc.),

discharges from the ear, eye or nose.
There shall be established/documented procedures for disease control including specific instruction for all personnel to report such health conditions to their supervisors.
Monitoring of personnel
– The business should have a set procedure for monitoring the personal health status of employees that includes, among other things:
i.Keeping track of employees' health through health files for each employee where all health-related events are recorded.
ii.Requiring all persons or visitors who enter processing rooms to first fill out a form on their health status so as to prevent food contamination.
iii.Excusing food handlers with diarrhoea or other type of digestive illnesses from work because, even if they are not in contact with food, their use of toilet facilities among others may lead to contamination of other employees.
iv.Use of liquid soap in toilet facilities to prevent cross-contamination that can occur when bar soap is used.