Update: We have posted the 7 startups which are participating in the current Tekedia Capital investment cycle. Register and join our members, and co-invest in Africa's finest emerging startups.
---
Greetings! This is a friendly reminder that the next  Tekedia Capital investment cycle will begin on Monday, Sept 19, 2022. On that date, the companies which are coming for this cycle will be posted in the Board. You will see their pitch decks, tractions and Tekedia Capital overview videos explaining why we think the startups are opportunities.  The companies are from the following sectors:
Real Estate Tech: the startup concatenated typical real estate playbooks with digital technology.
Manufacturing: the startup invented a new business model, finding a major niche in the market and at the end, linked digital systems to manufacturing. 
Fintech/Crypto Banking: the numbers are huge and the startup is growing at a really fast rate. We had disclosed the firm already in the Board as we made the call for members due to massive global interest. Nonetheless, the team will be here to pitch.
SaaS Software: a simple SaaS solution which is ramping up. We model that it is a YCombinator candidate.
Biotech/Healthcare: precision medicine with advanced diagnostics tech.
Downstream Oil & Gas Tech: it has the promise to redesign the architecture of Africa's energy sector and digitize the industry. Backed by some industry's leading brands; it has validated and tested its technologies. It has a fintech playbook in the mix.
Meanwhile, there have been questions, from Nigeria, on the bank account, for payout, for the portfolio startup which was acquired. Tekedia Capital wires to only USD- denominated bank accounts in Nigeria. So, you need to have a dorm account in USD. (If you live outside Africa and your account is in Euro, GBP, Saudi Riyal, and other major currencies, there is no problem. We will initiate in USD from the United States; they will convert to local currency at your end.) Nonetheless, one of our startups enables people to get US bank accounts while living in Nigeria or anywhere. In that case, we will just credit your US bank account in the United States when that begins in about 2-3 weeks.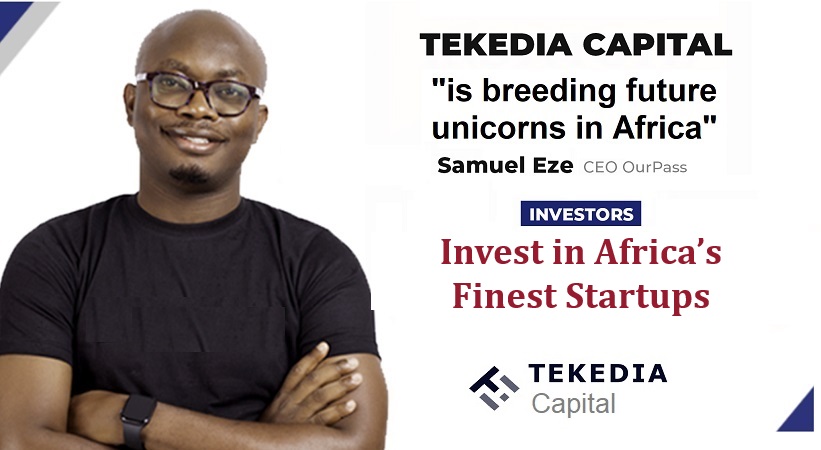 To join Tekedia Capital, click here.
Regards,
Tekedia Team
---
Book a 1:1 (one-to-one) live video consultation and get personalized professional & business advice with Prof Ndubuisi Ekekwe here.