Many in our community have asked for more insights and perspectives on Platforms after I ran the piece where Uber commanded more market cap than GM, Ford and Fiat Chrysler combined. I had noted a new business model that would rule the 21st century, anchored on the unbounded and unconstrained distribution channel of the internet, delivering near-zero marginal costs with territorial conquering scalable advantages. In this piece, I present the elemental relationship with a video, on Aggregation-Integration Construct, explaining at deeper level what is going on. The empires of the future will be anchored on this Construct.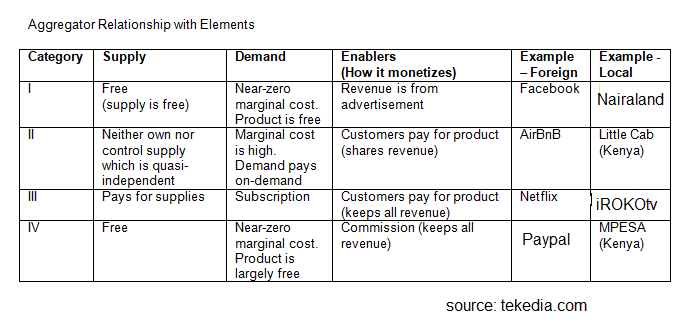 ---Visit our
Store
for my books, cases, notes, etc. Now, enjoy our
consolidated subscription
for all contents (past, present and future).
-- We offer
Advisory Services
(tech, strategy & Africa).