The Pundits: Peter Obi and Rabiu Kwankwaso do not have nationwide political structures like their APC (Tinubu) and PDP (Atiku) counterparts. 
My Response: Mobile internet is reducing information asymmetry as more voters can bypass the filters and intermediaries to get information from the sources. The existence of information asymmetry makes market systems imperfect.  In politics, it does the same thing – imperfect electoral systems.
But in 2023, Nigeria will have the first mobile internet era election. This is the first app utility-anchored national election. I am not arguing that decades-old political  structures are not important, my point is that disintermediation (cutting out intermediaries) is evident, and general voters have access to more information about candidates now, to make decisions independently, out of the influence of political bundlers and brokers.
The Ezes, Obas, Amanyanabos and Emirs influenced many past elections through zone defense and zone offense (as in football) via block voting, being custodians of information; the village head determined the candidates for most villagers.
In 2023, that will not happen because they do not have exclusivity on the information about candidates. This makes the paths wide open for candidates because the Best Message will WIN depending on how INEC behaves. 
Young People, if anyone tells you that your candidate has no chance; ignore him or her. It is 0-0 at full time and they are getting into sudden-death extra time, with every candidate positioned to score that first goal to win it.
I discussed this deeper here.
Comment 1: This is a position you take when you live far away from Nigeria and not familiar with the demographics of Nigerian voters. From data, majority of registered voters in Nigeria are the uneducated, market men and women, traders, the unemployed and largely the disenfranchised. Majority of this people are living below the poverty line, a large percentage don't even have access to the internet, electricity or basic amenities of life. They are located in every region but more significantly in the Northern part of the country. They are simply moved by hunger and lack. It will take the right infrastructural amenities (food, money etc.,) to motivate them. They don't listen to reasoning but rather to the unpleasant sound of their stomach emanating from perpetual hunger. Majority of them won't even see this post, unfortunately ??…. #my point is this, until we have a good understanding of the Nigerian problem we won't be able to come up with the right solution to it.
Another member Response to Comment 1: I disagree. The people you mentioned are being kept in those states you talked about by the same politicians. Hunger and poverty in Nigeria has been weaponized since time immemorial by these politiefians.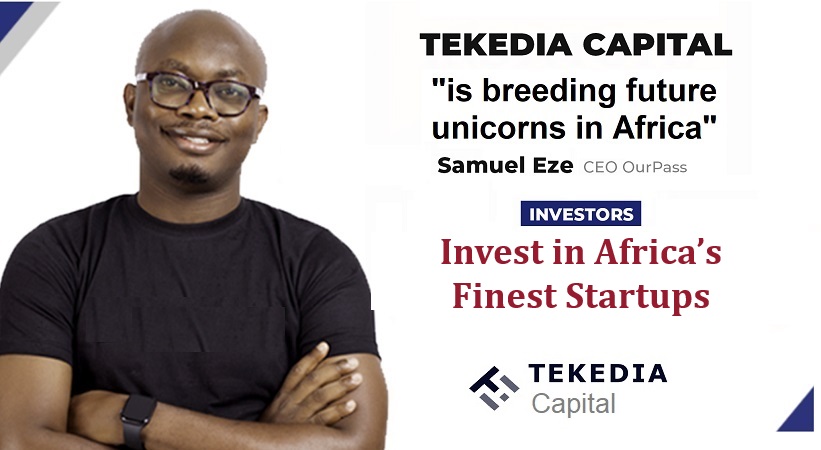 The advantage of social media here is that it cuts off a large chunk of the middle men who are political jobbers. The sane minds among these poverty stricken areas who are fortunate enough to have access to social media space now carry these good gospel message of redemption to their brothers, sisters, mothers and fathers who in your assertion 'may not even read this message'.
Comment 2: You have spoken well, prof. Mobile internet system has also played an important role in bypassing conventional media both electronic and print. Governments regulate information broadcast in conventional media. Every citizen is, today, a journalist. Information can be uploaded and accessed at the comfort of our homes, offices and streets. This also makes political campaigning inclusive and relatively cheaper.
Comment 3: Prof. These old men can change the mobile internet strategy if they notice it won't favour them o… For Tinubu to have opted for a Muslim-Muslim ticket, it simply shows his desperation to win using religious+ethnic blackmail on the emotions of the Northerners… Tinubu and Atiku are friends and have their last shot at the opportunity, so instead of them losing out altogether to Obi, they would rather one of them wins and they share the spoils…
My Response to Comment 3: Let us keep this polite, fact-based without innuendos. This is a contact sport and you play to win. If that is what Tinubu wants to do to win, good luck. Obi has his own, good luck. Atiku has his own, good luck. But all will be evaluated by the Nigerian people. If INEC makes it free and fair, we have democracy.
I have never voted in America. But the day Trump started insulting Africans (1st generation and newbies in America), I decided to vote. He lost. Those insults were strategic for him but he activated more opposing voters. (Till today, Trump is still asking -how did so many Africans (1st gen and new) vote with some precincts 96%? In most areas he contested results, Africans (1st gen and new) outperformed the past).
Like in chess, every move has consequences. BAT, Atiku, Obi, etc must be respected as they deploy their strategies. You have your rights to respond how you want. But they have the right to plan how to win.
Nigerian Presidency is Wide Open As Mobile Internet Could Disintermediate Old Political Structures
---
Book a 1:1 (one-to-one) live video consultation and get personalized professional & business advice with Prof Ndubuisi Ekekwe here.