In October, 9ja Cosmos is going to embark on a completely new form of legal incorporation that has not been done before, called Xth Web Incorporation.
Just as an aside, Xth Web has nothing to do with the renaming of Twitter to X.
Ownership of the string 'xthweb' as a Web 3 Domain was secured by 9ja Cosmos on 23 May 2023 at ·Block # 174104 on the Handshake Blockchain. This can be checked on any Handshake Block Explorer. 'X' was announced by Elon Musk as 'The Everything App' on what was then still Twitter, on July 25, more than two months later.
Moreover, Xth Web is unrelated to Twitter or any other online platform, and also, it is not linked in any way to Elon Musk's previous financial product 'x.com' which later was rebranded 'Paypal'.
Share certificates will be issued in accordance and compliance with the technical capacity of the Xth Web.
For those who want to look at the brief description of Xth Web, go to the 9ja Cosmos Development Page.
We will not at this stage reveal how that works.
We will be splitting up to 5% of the business 9ja Cosmos off and giving it away.
Yes, you heard that right, giving it away.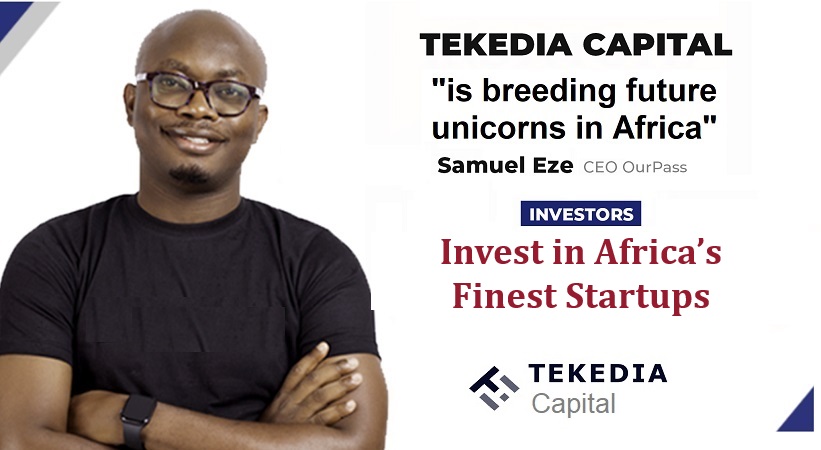 It will be issued as fractional shares to the first 500 people who are following the 9ja Cosmos page on LinkedIn and then go on to join our channel on Discord.
This equates to a 0.01% ownership of 9ja Cosmos per person. If you know, or have access to somebody that knows about processes of Share Dilution, then you will know, or get to know, that 0.01% of a venture with a bright future, when that is ring-fenced equity that can never undergo share dilution, is actually quite a big deal.
If you are not already a Discord member, you will need to sign up.
The cut off time for the first 500 followers on LinkedIn to complete their membership of our Discord channel is 20:00 hours UTC 0, November 30, 2023.
Those who join the Discord channel before the deadline, but are not in the first 500 followers of the 9ja Cosmos LinkedIn page, will not be eligible. Persons blocked on the founders LinkedIn account, will not be eligible. Fractional share options of the 'first 500' who do not join the Discord channel before the deadline, will remain the property of 9ja Cosmos (hence why it is 'up to' 5% of the business).
We will be publishing a list of the first 300 as an attachment to a post of this article on LinkedIn. We cannot share the list here, due to Legal and Data Protection concerns. LinkedIn members abide by its T&C, and have used the Privacy and Security options in the site to exercise a choice on the degree of exposure of their name, within the LinkedIn ecosystem. By posting the attachment within LinkedIn, we are not exceeding what they have already agreed to within the platforms T&C, and the settings choices they made.
We would advise those who already chose to follow the 9ja Cosmos LinkedIn page, to check their name on the list, and if it is not there, check that they have followed by visiting the page. As of writing there are now about 180 spaces left.
For the Discord channel link go to https://discord.gg/j4R7kvZz
Please note that the Discord Channel is under construction.
9ja Cosmos is here… 
Get your .9jacom and .9javerse Web 3 domains  for $2 at:
Visit 9ja Cosmos
Follow us on LinkedIn HERE
T&C Summary: Fractional 'first 500' shares are 'soulbound'. Should keepers of the Fractional 'first 500' shares for any reason be unable to continue to exercise their ownership control, the fractional share shall return to Founder Ownership. Keepers of the Fractional 'first 500' shares must remain followers of the 9ja Cosmos LinkedIn page, and a member of the 9ja Cosmos Discord channel for a minimum of two years, or forfeit. Should 9ja Cosmos LinkedIn and/or Discord presence end for any reason, 9ja Cosmos is entitled to specify online platform alternatives. 9ja Cosmos ordinary shares shall be 1000 x 0.1% Shares. The 'first 500' share capacity of 5% is therefore 10 x 0.01% pieces of 50x ordinary shares. Only complete ordinary shares can exercise constitutional rights or duties, and so, fractional shares do not confer constitutional rights or duties on their keepers. : Fractional 'first 500' shares shall be subject to the Articles/Memoranda of 9ja Cosmos (not yet drafted), when completed. T&C of : Fractional 'first 500' shares shall be subject to change resulting from amendments to the Articles/Memoranda conducted 'in the normal way' according to the procedures specified therein