Akinbamiro, a content marketer and human coach talked about unemployment, challenges in the country and how to utilize the LinkedIn platform for the benefit of business and individuals.
Kindly introduce yourself to the audience.
I'm Akinbamiro Akinniyi, I love to impact humanity positively in different areas of life.
I see that about you all the time. Can you share more about your career?
Thanks for the commendation. I have been a passionate digital consultant, I have helped a couple of individuals and organizations to accomplish their goals via the digital marketing space. I breathe content marketing on a daily basis, lol. I have also helped individuals and organizations with business development ideas that can help grow their businesses in a highly competitive and fast growing business environment.  With the recent increase in technological advancement, I help people to move ahead and accomplish their purpose.
You are an advocate for change. With the current situation in the country, what can you say about it?
We have a serious issue at hand in our Nation today, but we can't look the other way and pretend that all is well when things aren't really working well as expected, especially with the current rate of unemployment within the Country.
And let's not all forget that "an idle hand is the devil's workshop ", the rate of unemployment rate within our Nation has to be looked into.
Underemployment is another menace which has already bedevilled our society, how do you expect a graduate who has painstakingly earned a degree to go home with #30,000 naira per month(less than 100usd) in a month, that's not fair! Considering transportation and feeding alone, excluding clothing and other things,  30,000 naira per month with the current rate of inflation within the Nation is not the best.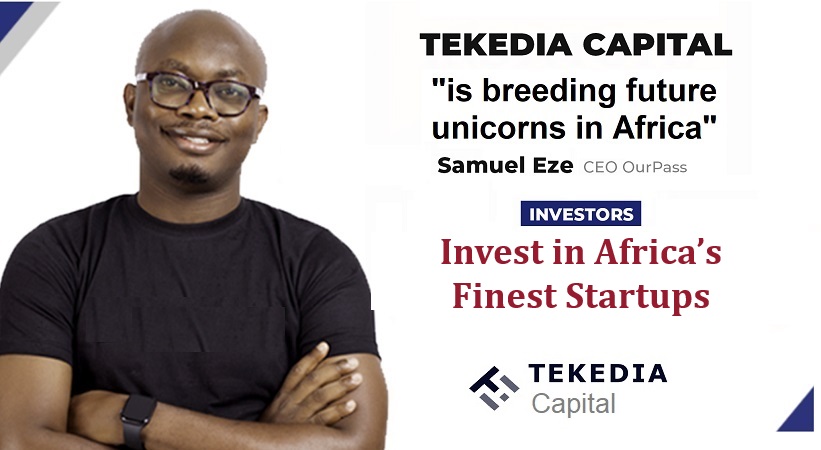 You schooled in Malaysia, how would you compare life over there with what we have here?
Yes, I had my MBA in Malaysia, the life over there can't be compared with what we have over here, to be candid. I feel there are few things we can learn from Malaysia, for example, Malaysia created roads mainly meant for bike riders. The first time I noticed it, I was quite astonished. The cost of living is also commendable. Housing and transportation is also affordable and comfortable for both citizens and foreigners depending on your income. In Malaysia, a diploma holder could afford to live a normal lifestyle and have access to a lot of benefits, but in Nigeria, you know what truly obtains, even many PhD holders still struggle to survive. But hopefully, we will get it right soon.
With the rate of unemployment in the country, what can youths do about this?
Please before I make my suggestions clear, I'd like to point out something, we need to work fast to salvage the current situation, how? As a detribalised Nigeria, I'll want to say it's of noteworthy the boi-boi entrepreneurial system of the igbos, the system is a good one, this could help reduce unemployment in our Nation , if the Central Bank, notable financial experts and investors can look into this, imagine if an entrepreneur has 5 guys or ladies who work under him or her for a period of 5 years and they all learn art of the business effectively, and they are helped to set up their own business, that's 5 new businesses within 5 years, now imagine if 500,000 business owners are supported to do such in 5 years, it means that 2.5 million jobs will be created in 5 years. Every state should also a vocational centre where a lot of skills can be learnt and youths should be helped in setting up businesses either by government, supporting private organizations or groups of helping Nigerians in the diaspora.
Now to the youths:
Every youth should also awake to the realities within the Country, gone are the days when your degree will automatically land you a job, there are only a few jobs out there now, with a lot of people contesting' for them. I recalled how I went for an interview which was within 3 conference rooms, told that I passed, but they never gave me the job! Those who never showed up got into the Company! It's time to learn new skills, If you look around there are opportunities, you only need to identify them, learn from online platforms, Acquire skills from vocational centres, learn on how you can leverage the social media to attract opportunities, attend seminars, network politely and efficiently, join NGOs as a volunteer, etc,  "there is always light at every dark tunnel", no youth should also give up easily irrespective of the present situation. Things will surely get better in our Nation.
Wow, that's a good point of view. Let's talk about LinkedIn, how can it help to solve the problem of unemployment?
I love this question, LinkedIn can help a lot, I keep doing research about this great global platform of opportunities! I keep realizing new things anytime I conduct any form of new research. LinkedIn is a platform with a lot of HR professionals, decision-makers  in various organizations seeking for the most suitable candidates, for available positions within their various organizations. Hence, a job seeker should ensure that he or she properly optimizes his/her profile. If that is done, he or she could be contacted by any organization, it normally comes as a surprise! Many have gotten jobs(remote, part-time or full time) through LinkedIn. I know a few people like that.
On LinkedIn also when you are creative and display it consistently, people from different parts of the world would want to know you more and how you could help progress their business, hence, you land yourself an opportunity, etc. On LinkedIn, In 2019, over 5 Companies in the US who didn't check my present location properly before reaching out wanted me to work with them, but I had to be honest about my location.
Surely, LinkedIn is the platform to be for any youth or adult seeking opportunities.
I could remember when you featured in a magazine, how did the publishing company contact you?
Hmm, it came as a surprise, I never knew the editor was observing my activities on LinkedIn from New York, USA. She liked the way I wrote about the state of the Nation, promoted Nigeria and Africa, and how optimistic I was to see things change for the better. She sent me a message and I positively responded, that was how I grabbed the opportunity.
But I'd like to mention, just to clear the air, I'm not being paid for promoting my Nation, it's just an obligation that I saw it's needful so as to help attract foreign investors because of the current level of unemployment within the Nation. The words of J.F Kennedy motivates me a lot "Ask not what your country can do for you – ask what you can do for your country,"
That's a Great perspective that every Nigerian must adopt. Do you have any project that you are currently working on?
Yes, I'm definitely working on something. Which will be out soon! Kindly keep your fingers crossed! Thanks.
What would you like to tell the youths?
No one should lose focus irrespective of the current challenges, when there is life, there is hope,   they should consider some of the beneficial steps I mentioned earlier. As a youth too, I met with challenges, but I stood up against those challenges, challenges create opportunities only when you think positively!
Thank you, Akinbamiro, for your time. I wish you a wonderful weekend.
It's always a pleasure, Chinedu. I look forward to doing this with you again in the future.