Can we just have a world without borders?
It hurts me when people are being denied movement because of their colour or any reason.
Hammed was a victim of this ugly scenario and he aired his disappointment with the Indian government.
Here's what he shared with me:
Hammed, what's the latest development about your travel to India?
I mean I have been selected as a young co-facilitator to facilitate a learning summit in India. I will be traveling alongside other young Co-facilitators from other countries but with what I am seeing, it seems I am the only young Nigerian traveling for the summit. My role at the Summit is to create action steps and experience that allow school leaders and teacher trainers in India to support young people in Punjabi to live holistically.
However, I am disappointed by my country's visa policies as Indians do not accept E-visa for Nigerians despite what they do for other countries like Ghana, I think Mali. Others got their visas but I am just the only one who didn't get it. A business visa takes 35 days before you can get it in Nigeria but in other countries, it is 3 working days. That is an Injustice. I shared a similar ordeal traveling to the UK last year.
I am very sorry this happened to you. What have you done towards this disappointment?
I mean I have sent several emails to the embassy, I didn't get any response. I wrote on social media and tagged the Prime Minister of India and the Government of India but nothing pulled through. A connection connected me to the Ambassador. It seems something is going to work but I applied for a Business Visa and according to the rules I have to wait for 35 days. Honestly none of us is at fault and even the organizers but it's Just my country's foreign policies and not strengthening ties within countries. Nigerians go through hell trying to get a Visa. Most especially young changemakers working and changing their communities locally. Most times they get opportunities to travel and build more capacities. But Visa remains a stumbling block for them. One of my friends in the education and development space was recently not allowed to board in Turkish Airline because they felt she would run away. However, she has been cleared to get a visa on arrival in Tunisia.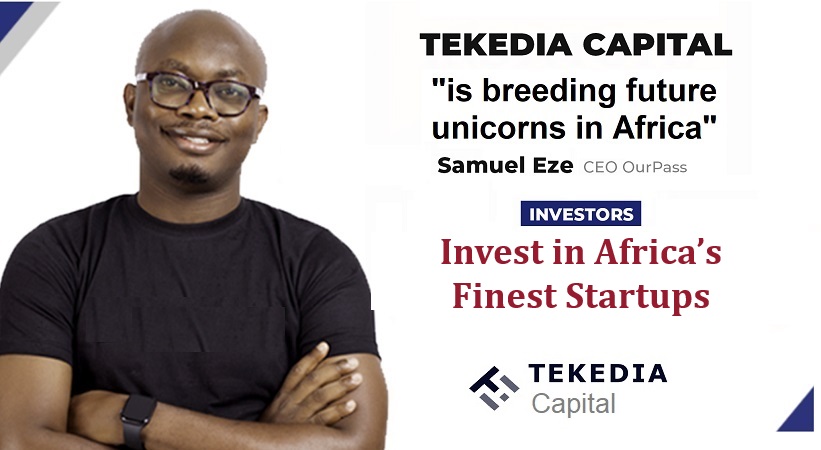 That's ridiculous Hammed. What do you think the government can do to ease this kind of problem in the future?
Nigeria has been a great nation that everyone respects even up till today. Nigeria is blessed and many different countries travel down here for many different reasons.
I think it's important for the government to strengthen ties between nations and put structures in place that allows easy verification of citizens and build alliances that encourages international travels and easy visa processing. I think it's a conversation we need to have or start having.
Visas to other countries have always been a problem and it's a shame to our beloved country. However, how have you been able to manage the disappointment?
I mean it's so painful that some of my dreams get clouded in visa.
However, I was doing something before the opportunities to make a global impact. I mean things happen and I can change the fact that Nigerians find it difficult to access some opportunities. The most important thing is to make Nigeria great again and be a country that others respect and value. And this is through the work that I do with children in rural communities. They will be the solution to many of these problems. So I don't think about it too much. Yes I can be angry but I just move on.
You are always a changemaker my friend.  So what have you been up to since the visa brouhaha?
I mean I have been leading projects in different African countries through my work with Peace First. Proud to see what young people are doing to solve injustice in their communities from a young girl in Madagascar.
She's working to ensure that Gender-based violence ends in her community and to a young Nigerian working to ensure people have access to good eye services. Supporting this project brings me joy and I am happy to be a resource to them and creating continental change. I will also be speaking at the Social Media Week on how we can harness social media to promote human progress. Excited about what will happen at the event. My organization KLCI is also planning some programs for children in rural communities and students to help them develop critical life and 21st century skills needed for the workforce.
You are a machine. I am happy to know you. What do you have to say to the government of India?
Thank you man. Nothing for real. Maybe they should give us an opportunity to also apply for an e-visa. Sometimes, it's very stressful going through the embassy and many travels from different states because they have only two embassies.
Also, they should be an opportunity to expedite the visas, the U.K government does. There is also so much we can learn from each other. We have so many problems in common such as poverty, lack of access to quality education etc. We can leverage our Human Resources to create change and Visas should not deny us of the opportunities we can create within both countries.
Thank you Hammed for the information. I hope issues like this won't occur again.
I mean it will still happen, so far we live in a world with borders. Maybe we need to review our meaning of global citizenship and global community and live by its value. I want to see a world without borders. I am very sure people will be scared of security and countries might be scared of losing their citizens however this is a call to make our nations livable for citizens most especially the Nigerian Government. So people would not have to migrate. However, my meaning of without borders reflects around ease of access to entry. So far verifications can be confirmed and done. There are a lot of lessons that can be learned from the United Arab Emirates, how ease of access has boosted their economy. Visas are easy to get and they monitor you once you enter their country. UAE remains a great example of a 21st century nation we can learn from. So let's fix the gaps in our countries and ensure we solve our own challenges and then an open border can be advocated for. Not opening it down so dick and harry can enter. But again ease access for opportunities amongst nations. Business, trades etc.
Sounds good but can that be possible?
Maybe or maybe not.
Maybe the future generations would change it.
Where we respect humans and respect them, whether they are blacks or white and just treat them as humans 
Again, Visa would continue to be an issue, so far we live in a world with borders, we need to ease access to entry to foster collaboration amongst countries.
Thank you, Hammed, for the wonderful chat.
It's always a pleasure, Chinedu.