On Wednesday 27 May, 2020, nine (9) civil society organizations coming together as the African Internet Rights Alliance (or AIRA), submitted two (2) joint letters to the Special Rapporteur's – African Commission on Human and Peoples' Rights and the United Nations – focused on freedom of opinion and expression and access to information.
These two letters expressed deep concern about the use of Kenya's Computer Misuse and Cybercrimes Act (or CMCA, 2018) and Nigeria's Cybercrimes (Prohibition, Prevention, etc) Act, (or CA, 2015).
The partner organizations of AIRA – ARTICLE 19 Eastern Africa, the Centre for Intellectual Property and Information Technology Law (CIPIT), Paradigm Initiative (PIN), BudgIT, Co Creation Hub (CcHub), Legal Resources Centre (LRC), the Collaboration on International ICT Policy for East and Southern Africa (CIPESA), Kenya ICT Action Network (KICTANet) and Amnesty International – strongly urged the two Special Rapporteur's to call on the Kenyan and Nigerian governments to:
Place a moratorium on the use of cybercrimes legislation in both Kenya and Nigeria. Specifically, the partner organizations called for a moratorium to be placed on the 'fake news' and cyber-harassment provisions in Kenya and the cyber-harassment and records- retention provisions in Nigeria;
Drop all charges imposed on any individuals under the CMCA, 2018 and the CA, 2015;
Review any current civil and/or criminal cases where persons have been fined and/or imprisoned using the provisions in the CA, 2015 and the CMCA, 2018; and
Initiate participatory and transparent processes to reform the CMCA, 2018 in Kenya and the CA, 2015 in Nigeria, whilst ensuring their strict compliance with regional and international standards relating to freedom of expression, privacy and media freedom.
The partner organizations insisted that the situation in Kenya and Nigeria is dire, especially during the COVID-19 period where freedoms, particularly movement, access to courts, as well as economic and social rights are being curtailed owing to the Kenyan and Nigerian governments' possession of extraordinary powers.
The partner organizations of AIRA urged the two Special Rapporteurs to publicly call on the governments of Kenya and Nigeria to ensure that their cybercrimes frameworks do not restrict fundamental rights and freedoms during the COVID-19 pandemic.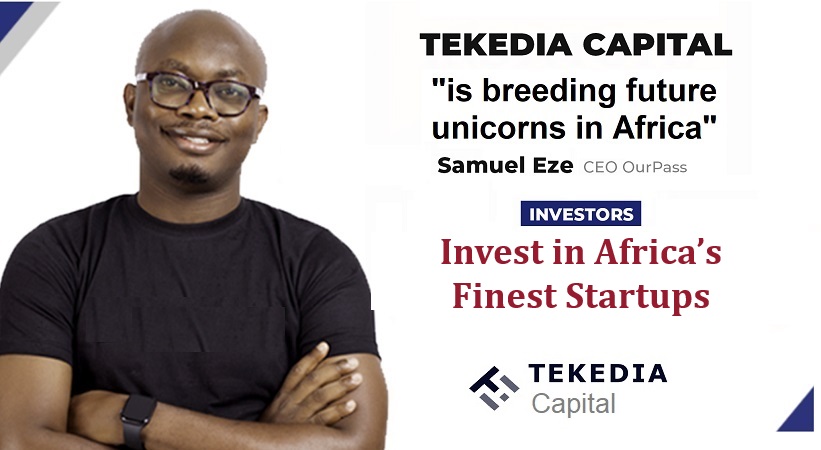 Under the 2015 Nigerian Cyber Crime Act, the distribution of racist and xenophobic material via social media or any other computer network is forbidden. The Act also prohibits the use of violence threats, insults based on a person's race, religion, ethnic or national origin. Anyone found guilty of these acts are liable to 5 years imprisonment or a fine not less than N10 million.
However, it became imperative for the Civil Society Organizations (CSOs) to watch the government's application of the cybercrime laws due to incessant abuse of power. Last year, the Nigerian government was repeatedly caught in attempts to enact draconian laws that will stifle free speech. It took vehement opposition from CSOs and the Nigerian public to kill the bills.
Nevertheless, the cases of journalists, bloggers and critics of the government getting locked up based on the 2015 cybercrime Act keeps on the rise.
In April, Paradigm Initiative held a media parley that was centered on digital rights across Africa, especially in the face of COVID-19 pandemic. The objective of Paradigm is to provide pro bono services for those whose digital rights have been abused by the authorities, and to provide a secure digital platform for victims of digital right abuse to make their complaint.
"Work has now started on a platform that would allow people to report cases of digital rights violations the platform will serve to collate cases of violations across the continent and it will allow us and our partners to coordinate best responses," the statement from Paradigm said. "Our goal is to ensure that no violation goes under the radar and also to create a safe space for citizens to report violations without fear and intimidation."
Just like Nigeria, Kenya has high cases of digital rights violations. The East African Cybercrime Act of 2018 was a subject of legal battle owing to some sections of it that were perceived as oppressive to free speech and digital rights. The Bloggers Association of Kenya (BAKE), filed a petition challenging several provisions of the Act.
BAKE's petition argued that several provisions of the Act violated and denied constitutionally guaranteed rights and freedoms such as the freedom of expression, opinion, media, right to privacy and the right to fair hearing. Based on this argument, 26 sections of the Act were suspended until February 20, 2020, when the High Court of Kenya ruled that the petition was unjustified, and therefore, lifted the suspension.
CSOs across Africa have been wary that in the face of global health crisis that has resulted in skeletal function of activities including the courts, African governments would take advantage of the situation and trample further on people's digital rights.
Therefore, the coalition of civil society groups across Africa are stepping up to ensure that governments across the continent are restrained from overstepping their bounds.
About AIRA:
The work of the African Internet Rights Alliance is rooted in four values: accountability, transparency, integrity and good governance. Using these values as a guide, AIRA undertakes collective interventions and executes strategic campaigns that engage the government, private sector, media and civil society to institute and safeguard digital rights. The alliance is made up of nine civil society organizations based in countries across Sub- Saharan Africa. AIRA is a coalition of regional and national organizations that undertake collective interventions to promote data protection and privacy, affordability to the internet, access to information and freedoms of assembly, expression and the press in Africa. The membership is comprised of: Article 19 Eastern Africa, The Collaboration on International ICT Policy for East and Southern Africa (CIPESA), Co-Creation Hub, The Centre for Intellectual Property and Information Technology Law (CIPIT), iHub, Kenya ICT Action Network ( KICTANet), Legal Resource Centre (LRC), Paradigm Initiative, Amnesty International, BudgIT.