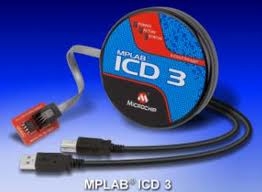 Fasmicro Lab OutSource is a service for universities and polytechnics in selected cities in Nigeria to outsource their lab practicals to Fasmicro. We will handle all aspects of the labs and trainings. Also, we will work with you to create the manuals and ensure they align with your lectures and curricula. Most of the time, we train the students with our tools and equipment.
This service is designed to offer students in universities and polytechnics where there are limited tools on embedded systems and mobility computing. With our tools and technologies, we will train and position the students for global stardom.
Students, talk to your HODs about this product and HODs, get in touch with us. We will let all know if we cover your location. Interestingly, this could be a good cost effective way of running labs.

These are some challenging projects we have for your students:
USB microscope developed with android tablet and a student can observe and send report online to the instructor. Your tablet becomes a display for microscope
RFID Android based supermarket inventory control—-using Android tablet to access and monitor inventory
Speed monitoring system for road safety——Android tablet interfaced with speed monitoring system
Security monitoring system or aid for security personnel—-In which Android tablet will be interfaced with wireless security cameras. This is a surveillance system
Fuel or fluid level inventory control —–holding your tablet,you can monitor and control fluid level anywhere in the world
Automation and process control —interfacing sensors, relays,speed controllers etc to Android tablet through micro-controller wirelessly

Home Automation that controls your electricity and water taps.
These are the apps platforms we focus on:
Android /Google

Blackberry /RIM

iOS (iPhone and iPad) /Apple

Java Mobile /clusters of makers

Symbian /Nokia