By Kelechi Kalu
It was the final of FIFA WOMEN WORLD CUP 2031 between Nigeria and Comoros and the time was 49 seconds into the 4-minute extra stoppage time. I was playing in the right wings for the Nigerian women team.  The Centre Referee had just awarded us a corner kick at the right. I swung in the cross hoping to reach Asisat Oshoala but the ball was intercepted with a chest-down by our opponent's Brandy Kamalu.
And Brandy Kamalu picked up the ball from the edge of Comoros penalty area. She ran past a reckless tackle from our own Tele Kommasial; with a drop of the shoulder, the bamboozled Billy Boardu; wiggled to the right past the onrushing Printo Mediah selling her a dummy in the process; I was sprinting back to stop her and ended up colliding with our goal Keeper Esperienshia Maketina while Kamalu coolly slotted into an empty net. We were doomed!
At that instant, the global spectatorship and Social Media erupted in a thunderous applause for such a beautifully and skillfully executed piece of individual goal. Even we, Kamalu's victim, stood back to witness the emergence of a brand that just catapulted herself into global consciousness forever.
I woke up abruptly with beads of perspiration on my forehead. The bedspread wet. It was indeed a dream. If it were not, how could my fully-bearded and mustached self be found playing for the Nigeria women football team in 2031? How?
Ahhaaa!!
The Fifa Women World cup has come and gone but the tournament left two strong tastes on my tongue.
This year's 2019 quadrennial football event held in France and won by USA (I wrote this after the Semi-Finals though I am rooting for the Holland) turned out to generate unprecedented followership and social media engagement than any such women event ever. It used to be that the worlds rarely pay attention when a female football tournament is ongoing. This was an exception!
According to available data, over 764m persons watched at the least a minute of the 2015 version with about 10% increase projected before this 2019 tournament kick-off. Seeing the massive head-turn in the first 3 weeks, FIFA moved to projections to over 1 billion viewership across all platforms.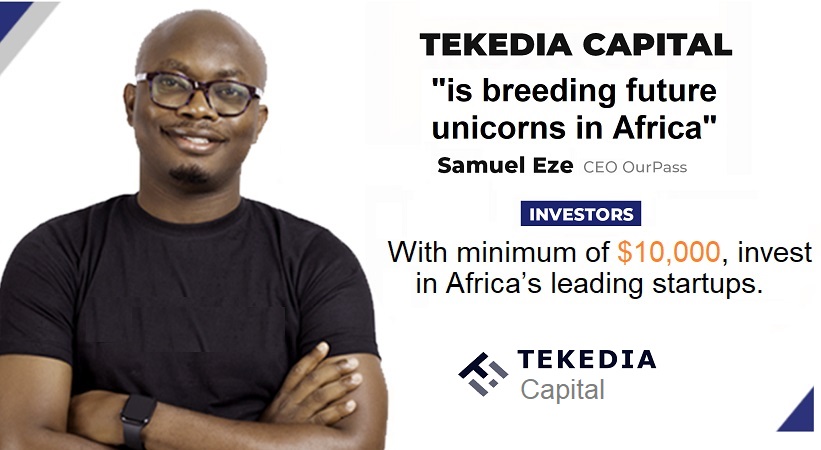 Fox Sports, BBC sports and Globo TV have all reported massive increase in viewership to the extent that Fox TV 30-second commercial slot that sold below $30,000 in 2015 went for about $140,000. The BBC Sports said its total viewership for the 2019 tournament had already surpassed 22.2 million, well in excess of the 12.4 million record set in 2015 during the Women's World Cup in Canada. Across different major actor countries, sponsorships are skyrocketing from corporate partners.
What are the implications of all these for brands?
Social Changes or conflicts are corporate brand communication's village gong.
This is a call to be watchful of an evolving market-and-non-market place, to act fast on new partnership opportunities or sudden social needs.  It's essential to pay attention to current events with regards to where your brand can fit in. This, for me, is a case of creating and leveraging a social shared value but in this case, the female athletes started it.
The second and perhaps the most intriguing outfall of the just concluded competition is the uproar generated by some of the tournament's gladiators who sought to use the occasion to remind the world that 'you can be all too feminine and play football still.' Prior to now, the image of a professional female footballer has being that of 'a boy' in the body of some girl. Did I say girl?
Consequently, female footballers almost always appeared and behaved as boys. Even if they do not, in reality, that was how the world perceived them.
To add fuel to the fire, their dressing and mannerism perpetuated this to the point that parents are terrified at the thought of their girl-child taking to playing football so they don't end up losing their feminine features.
Tacking this head-on, players such as Nigeria's Francesca Ordega, Netherland's Van de Sanden and Brazilian Marta among others decided to take their lady-thing to the field of play.
From Ordega's braided colourful hairstyle and facial make-up to Van de Sanden's hair art and eye-brow-and-lashes and even to Marta's lips painting. The girls wanted it all on display: colourful hairs, muscles and make-up, atletism and femininity, mascara, eyeliners, and spot concealers.
What followed was consternation.
Every on-the-field regular mistake or loss was blamed on their focus on look.
The more the male-dominated football-enthusiasts cried and threw tantrum, the more these girl gladiators strived to display and defend their femininity at the Gladiatorium.
And this time, their voices drowned the criticism of their adversaries. They proved they've got balls under their legs!
Their voice echoed loud and clear – football can be lady-like; football can wear make-up; football can braid fanciful hairstyle; and football can even dare to catwalk. Football absolutely takes nothing away from girls!
They can be all they want to be – classy, graceful, elegant, gorgeous, delicate and if need be, sexy  –  and still play football.
Here then lies the crux of my muse  —  if the girls want their balls with ear-rings, eyelashes, make-ups, braids and all – for goodness sake give it to them.
As a brand communication person, I am sniffing at a mammoth brand entrenching opportunity there. I am imagining that a smart brand can align itself beside this gender and sexuality expression cause to create a massively global communication campaign that drives home this single point – that football is a lady too!
Nudity is not a lady, football is; masculinity is not a lady, football is; ruggedness is not a lady, football is. A girl is not a sex object; she is a beautiful and skillful football artist. Asia, Africa, South America and the world at large need to have this awakening to give reasons to more girls on why they should take up this beautiful game of soccer as a career alternative to aspire to. There is no better time to start this than now.
Francesca Ordega echoed same when she said she wore make-up and braided her to send a message to girls back home that football can perfectly blend with femininity.
Van de Sanden vowed never to play any game without her lipstick. According to her it enhances her performance by upping her confidence.
South Korea's Cho So-hyun added that she wants to show her beauty to everyone and remind them that she is a woman.
Are corporate organizations listening? Are Cosmetics firms, the not-for-profits, fashion trail blazers, make-up and other non-female related brands paying attentions? They definitely should, I think.
There's no such thing as luck in marketing — only opportunities spotted and acted upon. To pay attention to the world around you and the experience of users or customers is life in marketing.
If you notice a trends, gaps, and opportunities or even conflict then it is time to get strategic in aligning your brand with a good social cause. Of course, there is also the role of timing but the preparation for a campaign that could culminate in the next FIFA world Cup in 2023 starts with other major female sports events in between.
How about if this specific hunch of mine does not fly with you but your interest has been piqued towards using social cause marketing campaign as platform to launching your brand to global or national consciousness? That is what this piece is about.
Should that be the case with you, don't you worry! I got you covered with the following suggestions.
Seek out a Relevant Cause(s) to Support, especially one with a lots of social or personal passion behind it
Create a Simple but Memorable Campaign Message with Hashtag.
Give More Than Just Money, Create and Champion a Strong Advertising Campaign.
Use more of Social Media and less Traditional Media but definitely both.
Seek out and partner with a relevant not-for-profit organization, if needful…
Still wondering if this cause marketing thing worth the noise?
Consider the experience of Lush Cosmetics, a UK-based business selling soap, shampoo, and other fragrance products. Lush went for a more risky cause.
The brand had been supporting animal rights causes for years but decided to take it up a notch. The brand started a campaign with store window displays in support of the SpyCops campaign, which wanted to raise awareness around undercover police officers and their actions under their assumed identities.
A risky move for any business, it was seen as an attack on the police by some, with a call for a boycott going out on social media. It didn't look good until it was revealed the company saw a 14% increase in sales year-on-year for the period of the campaign. Not what people expected.
How did this happen? It came down to who called for the boycott and who Lush's customers are (unsurprisingly they're not the same people). Risk can be taken in your cause marketing if you really understand your customer.
Not convinced yet? Consider also that a global study found 91% of consumers said they were likely to switch to a brand that supports a good cause, given similar price and quality. Hmmm!
Furthermore, 92% said they would buy a product with a social or environmental benefit given the opportunity, and 67% said they had done so in the past year.
Ring bell?
Well, that's something to ponder on!