I started out by thinking this was too simplistic to bring to Tekedia and I didn't really have a huge amount to say.
Then I realized that I had too many illustrations to include, which would be a problem for a 'Direct to LinkedIn' post, and it's probably worked out better I decided to do it here.
I've seen a few quite strange results in the crypto adoption leagues recently, some which omit Nigeria altogether, and others which don't rank it in at least the top 5, which is strange.
European Busyness Review put Nigeria just behind Kenya, and 6th overall.
A few put Dubai at that top, which, I suspect had been influenced by local ministries. Dubai has some industries sure, and then it has Blockchain related events (whose markets are those industries), but the wider region, i.e. the Saudi Peninsula has negligible (if any) local market, which means its businesses are reliant entirely on global trade.
In  another article also by CoinGecko,  'Crypto Interest in Africa Still Nascent' by Lim Yu Qian just two weeks ago…
'Nigeria has by far the highest level of crypto interest in Africa, in 2023 so far. It represents 66.8% of crypto interest in the continent year to date (YTD), which is almost 8 times that of the next most interested African country.'
As for those with Dubai in the lead, I don't really see the average camel herder out in the desolate sand dunes of UAE sitting on a laptop doing crypto analysis.
As for the blockchain related businesses based in Dubai, some of them left different parts of the world considering their home country an unfavourable base to do business from.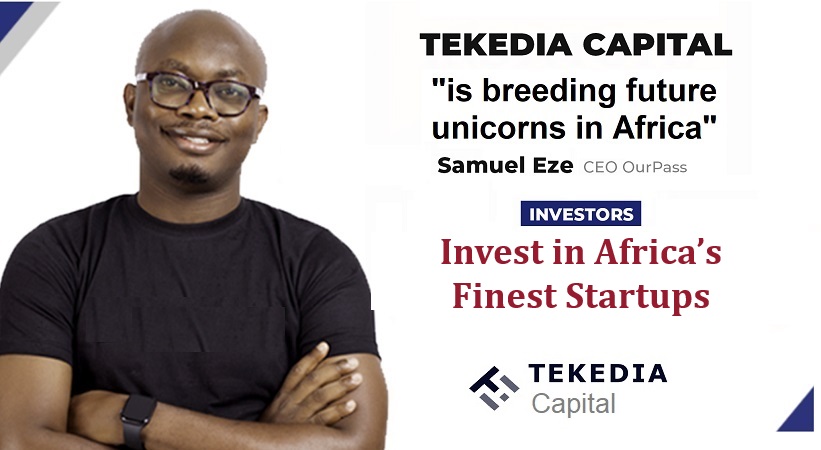 Indeed, several Nigerian entrepreneurs made this decision.
It's likely that as the whole blockchain space, especially cryptocurrencies come up for government policy reviews, particularly with the spectacular global incidence of own goals, companies will be enticed home.
Apart from a small minority among a few urban centres, there doesn't seem to be any huge chance of mass adoption among regular citizenry of the Saudi Peninsula any time soon.
I can't see obvious synergies between camel herding and crypto-trading. The region is also very culture centric, and the local population is cautious about the ways of foreigners.
For old-world time-honoured brands, like Mercedes Benz or Coca-Cola they don't really care who makes it, these brands sell themselves.
However, novel ideas will easier achieve mass acceptance from non-professionals if pioneered and championed by a native.
If even some companies go home, investors are more likely to engage with ones which operate under regulatory scrutiny of structures they understand. This may prompt more to go home, and once this happens, there is no market in Dubai for Crypto-events.
'Ease of Doing Business' rankings have a huge influence, and Dubai is strong on these types of indicators.
Nigeria's No. 1 place in the CoinGecko global stats is explained thus:
'The research examines global Google Trends data of English search terms frequently used by people interested in cryptocurrency, namely 'Cryptocurrency', 'Invest in Crypto', 'Buy Crypto', 'Bitcoin', 'Ethereum' and 'Solana'. These terms were then combined to give each country a 'total search score' to find out which countries have been the most interested about cryptocurrency since the market crash in April 2022.'
Takeaways:
Is your urgency to do crypto/blockchain business driving you to migrate to somewhere that will enable it more effectively, or are you decided upon becoming an economic or some other type of migrant, and you are just curious about their profile in an area of interest? If it's the latter, then thinking about crypto/blockchain should be way down on your list of priorities!
Research Methodology needs to align with what you want to do. For example, if attending lots of events is your thing, then you need research articles that rank places on frequency and proximity of events. A methodology that gives points due to numbers of people that make an extra $1000 a year from token speculation, without giving up their day job, isn't going to help you.
Ranking articles that offer no Methodology, or unsubstantiated comments on Twitter by pseudo gurus with millions of followers, are unreliable.
Many articles, SM personalities, podcasters etc, have sponsors, and they are not always transparent about it. Unless content is 'Editorial' it is not impartial.
Never act on a barrage of trending media, because there is a high chance there is only one primary research source, and the media environment is echoing it with paraphrasing. Validate, validate, validate.
Note: 9ja Cosmos has never paid for publicity and all content mentioning us in the public space so far has been 'editorial' in nature, organic and completely 'authentic'.
Thank you to those who have come out to support the new 9ja Cosmos page
We do however need the strong support of 'Tekedians' to move the needle forward, so more followers for the page are urgently needed.
9ja Cosmos is here… 
Get your .9jacom and .9javerse Web 3 domains  for $2 at:
Visit 9ja Cosmos
Follow us on LinkedIn HERE
All reference sites accessed 23/07/2023
coingecko.com/research/publications/crypto-interest-africa
creativezone.ae/the-rise-of-dubai-as-the-worlds-leading-crypto-hub/
bloomberg.com/news/articles/2021-08-29/dubai-poised-to-benefit-from-cryptocurrency-growth-bittrex-says#xj4y7vzkg
europeanbusinessreview.com/top-20-countries-with-cryptocurrency-adoption/
mpost.io/top-10-crypto-countries-by-adoption-in-2023-reviewed/
coingecko.com/research/publications/top-15-countries-most-curious-about-cryptocurrency