What is it like to be called a King? The big cars for the decorated horses, the big bundles of dollars for the gold bars, Champagne for the vine juice or dictatorship for the King and his chariots. And finally, dancing on Tiktok for the old and wonderful moon dance. Which one of these defines your sense of Kingship. I will be waiting in my palace for your answers. Lol
When you ask a boy, is he a King, he will first look in his pocket, then his bank account, how many Gucci pants he has, and bling jewelries in his box, then how many likes and followers he has on Instagram, and if all these things does not make him feel like Vladimir Putin swimming with sharks and dining with Tigers, he will say; I wish I was, but I don't think I am. What in the world is wrong with you?!
But, when you ask a Man (real man), is he a King, he will first of all call you to his Ama-obodo (Family sit-out), serve you kola nut and undiluted palm wine and start by telling you how many farm lands they have. Why the word "they," because he thinks family over individuality. He feels blessed by just the sense of a well-fed family, the smile on his children's faces, and the time they spend enjoying just a handful of garri and palm kernel (Cassava flakes and peak milk of today). 
I Am OUTSIDE: Pleasure is All Mine, because I am very content with the little I have. I will never steal to eat. If my work can't feed me, and God can't bless my handiwork; I will ask mother earth to readdress my date of birth. The statement you will hear from an Experience built King. A King with high integrity. 
Be content with what you have, while you work for what you so desire. If you want to come outside again without security guards all around you, then first all; guide your community with the right teachings, make it habitable, be the king whose palace is a safe haven for her people. It won't cost you too much. 
The Magic is;
If the people see your palace as their place of safe abode, and abundance, they will even go to the farm to produce more food, bring it to the palace, just to answer a CONTRIBUTOR. Tekedia.com is a Palace and Ndubuisi Ekekwe (PHD) is the King. I am a contributor, because I can share my thoughts without judgment, and I even have a whole page for each of my articles. This one de totori me one time, two times, uncountable tor. 
Tekedia.com is my OUTSIDE, because here I am encouraged to think OUTSIDE THE BOX.
Where is your Outside?

Where is your Palace?

Who is your King?
Because Tekedia.com is my OUTSIDE, does not mean that I am not building my own Palace, PingSmile.com Tech. For now, I am content with what I have, while I work for what I desire. At the end of the day, what I desire, will definitely give honor to whom honor is due.
No greater victory has been achieved than the ability to begin and take action no matter how small. By Ndubuisi Ekekwe (PHD).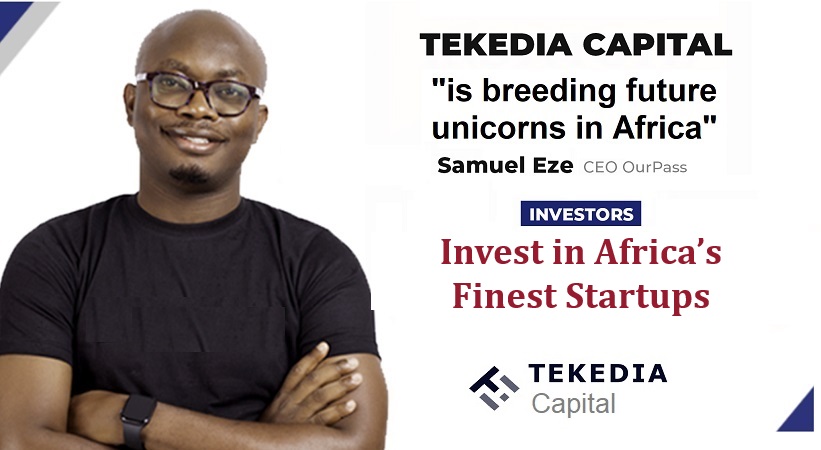 I was developing this article, when I ran into the golden quote, then I told my spirit, here is the sprite to dilute the hot Bambara cake with. 
Can Success be defined as, A Strong Fence Shielding A Man Against His Insecurity?
Why the insecurity in the first place.  A businessman who uses his savings to chop nkwobi and 33 beer, will definitely borrow 33 Naira to transport himself home. When the passerby refuses to lend the money, he automatically becomes an enemy. IS HE OWING YOU HIS HARD EARNED MONEY!
This is the major origin of insecurity. Where you start comparing your stage one (1) with President Trump's stage ten (10), forgetting that he was a real estate mogul before becoming a president. Take it easy my friend. 
Success is a Lucky Experiment. By Chidiebere Moses Ogbodo
SUCCESS is a differential aspiration, one man's food is another man's poison. I said LUCKY because the law of nature is involved in every man's ultimate success, else Elon Musk wouldn't have said: I almost failed in two of my investments, but then I just had to do a split (try my luck)  with knocking on more doors, hoping for help. 
"I could either pick SpaceX or Tesla or split the money I had left between them," says Musk, founder of both companies. "That was a tough decision. If I split the money, maybe both of them would die. If I gave the money to just one company, the probability of it surviving was greater, but then it would mean certain death for the other company. I debated that over and over." by Elon Musk on TheVerge.com published in 2015/5/14/
What saved Elon Musk may not be so far from; 
He was a King, who worked with family (Investors, saved money, and banked on value in the mind of his partners and even his competitor, that is why NASA were able to land him a contract.. You see that?!)

He was OUTSIDE, he wasn't hiding himself under insecurity. He was plain with his moves. You could virtually know him just by reading his tweets (rhetorically). and he knew the right outside to contribute in while he worked his way to the top.

All the pleasure was his; he was content with what he had. Although small ventures at the brim of collapse, his faith in both drove him to more doors.

BE CONTENT WITH WHAT YOU HAVE WHILE YOU WORK FOR WHAT YOU DESIRE. IT IS THAT SIMPLE.
And the last is: EXPERIMENT, a sense of commitment. Fail one time, try again. strategic consistency is the key.
The day I will document my failures, I will have a 1000 old testament and 2000 new testament. By Samuel Damilola Olugbamila. 
This quote did justice to the sense of Experiment. A king doesn't just stand up one day and say, hey! I am the king, he passes through lectures, royal arm handling training, how to dine and wine. And a lot more. In all this, he is made to know how the palace should be run, although it is his fathers, but then he should aspire to build his own kingdom in no time. 
Dear reader, be the king, the next generation will be proud to identify with. Be the outside you desire, that her breeze will give fresh air to her inhabitants and even passerby. Do not be an oppressor just so you can be respected.