Good people, join me on Monday Jan 29th at Eko89.7fm. I would be discussing 21st Century Entrepreneur: Demands and Opportunities. Segilola would be the host.
Let us have a conversation on technology, business and innovation all within the constructs of Naija. It is about positioning for opportunities which are unbounded.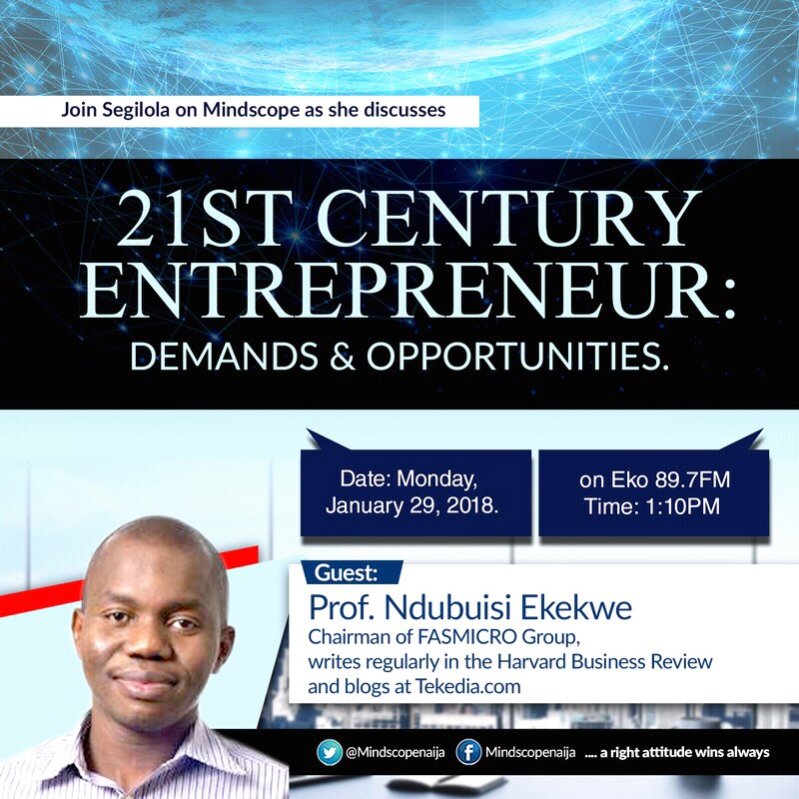 ---Will you join me at Tekedia Business Innovation Webinar? $15 (or N5,000) by March 1.
Click and register here today.
---Visit our
Store
for my books, cases, notes, etc. Now, enjoy our
consolidated subscription
for all contents (past, present and future).
-- We offer
Advisory Services
(tech, strategy & Africa).