As I was flying across the Atlantic, from South Africa back to U.S., Konga fired 60% of its workforce. November 30, 2017 would be remembered as the day of the Big Pivot in the Nigeria's ecommerce sector. It was a day that Konga provided a new vision which current and future ecommerce entrepreneurs could examine. Yes, Konga is killing Pay-on-Delivery, a wasteful feature that adds nothing but cost. Going forward, Konga will be "prepay only", a feature which has worked in Nigeria, for generations. In our trust-challenged society, lacking credit system, people prepay for services. Every industry has adopted the prepay only, from buying food to paying for phone services  The sectors which are not using prepay are usually the ones that struggle: think of electricity distribution companies (Discos) and water boards. Of course, the Discos have an advantage in that they can estimate your bills, irrespective of usage, and earn income for services not rendered (a topic for another day).
Konga, one of Nigeria's biggest e-commerce players, has sacked over 300 members of staff—around 60% of its total workforce, Quartz has learned from one of the affected staff employees, who asked not to be named.

CEO Shola Adekoya informed staff of the cuts today (Nov. 30) and said the company will adopt a leaner business model. Despite speculation that Sim Shagaya, the company's founder and former CEO, could be returning to the role, Adekoya confirmed to Quartz that he's staying on. Shagaya stepped down in Jan. 2016 two weeks after Konga sacked 10% of its staff.
The Konga layoff is consequential because it is reducing capacity in a company that needs more people. The implication of this is that Konga is not looking for growth, but rather to "journey along" in its present territory. As a company that is huge in logistics, it needs more people to expand territory, but here, it is cutting capacity. That is not a good sign. (Please read on, Konga may have a reason to reduce manpower, as it transmutes into a subscription classified portal. But yet, for the fact that it is still offering logistics services, the business did not make the pivot on the position of strength.)
Konga is redesigning its business model with the following changes:
It has phased out pay-on-delivery: That is a brilliant strategy which will improve its operating cost. Konga is coming late to prepay only platform. Companies like Payporte and partially Jumia have moved away from this wasteful feature. It is the worst feature in the Nigerian ecommerce sector.
In mid-November, Konga.com made a bold step and became a prepay only platform. In recent years, we have explored several solutions for payment and e-commerce in Nigeria and concluded that prepay is a necessary approach for our business and the market
The struggle with payment in Nigeria is huge. Konga has KongaPay and is still struggling to effectively collect payment. It means we have a long way to go to fix payment in Nigeria.
Subscription-based marketplace: Konga will move from commission-based marketplace to subscription-based marketplace. The advantage is that merchants will pay for listing even if their items are not sold. That provides consistent revenue to Konga provided the merchants like the new model. In the commission model, Konga would only make money, if and only if merchants' items are sold. The subscription-based model gives a window that Konga is struggling in selling items on its portal. So, it wants to protect its cashflow and its interests, and will likely make lesser money compared to a commission-based model.
Shut down warehouse service: Konga will not allow merchants to use its warehouse. This is also a clear sign that the items are not moving out of the warehouse very fast. So, if they are not selling well, there is no need of warehousing them. Konga wants to save that real estate cost.
Subscription classified service: Konga will not have an inventory. Going forward, it will only link merchants, who have subscribed for access to its platform, and buyers. Its logistics company, KOS, will remain available to support the delivery. Konga is making it easier for buyer and seller to contact each other since there is no risk of disintermediation: Konga is already paid by the subscription.
We have enabled a contact seller button that allows open communication between and seller and buyer in cases where pay on delivery transactions still need to be carried out directly between the seller and the buyer.
Konga has changed its business model and should not be written in the context of Alibaba or Amazon: Konga is now a B2C (business to consumer) version of Craigslist where the business pays subscriptions. Most global marketplace earns commissions, but Konga is asking for its merchants to pay subscriptions to access its portal. We will see in coming quarters if that model will unlock the opportunities in Nigeria. In Nigeria, Konga will compete with OLX and Jiji than Jumia.
The Ecommerce Problems
Konga's challenges are not uncommon. In a well-received piece in Harvard Business Review, I explained why running ecommerce will remain challenging in Africa for a very long time. From Kalahari to Mocality, companies have struggled to find a model that works. Some of the key challenges (modified) are as follows:
Distrust: Rich Africans have yet to embrace online shopping, due to online fraud.

Cost of broadband: Africa enjoys tremendous growth in mobile internet which is the popular means for people to access the web. But the cost remains high

Logistics: Ecommerce is very more complicated with nonfunctioning postal systems. Online businesses operate delivery motorbikes, which increase the cost of doing business there.

African open market: In Africa, there are "markets" everywhere, starting with the security guards who run stores in front of their masters' mansions. There are open markets, supermarkets, and even unemployed youth selling things at traffic stops in major cities. An e-commerce company must beat these entities on prices to be competitive..

Literacy rates: Even if all the infrastructure and integration issues are fixed, illiterate citizens may be unable to participate directly on e-commerce sites that require reading and writing skills.
Konga has worked to tackle many of these challenges. As an industry pioneer, it was working and learning on the process. That is usually very expensive. Moving into subscription marketplace is the latest experiment in that firm.
The Valuation
The difficulties in the market have affected Konga. Even though it has raised about $100 million, the company, according to its major investor, is worth less than $50 million. The challenges in the operating environment have depressed the valuation. Konga is estimated to have less than 200,000 active users in its platform.
Much of what is known about Konga's operations has been gleaned from the quarterly reports of its investors, particularly Kinnevik, which owns a 34% stake in the startup. Last year, Kinnevik's second quarter report pegged Konga's active customer base to 184,000 (pdf)—less than 1% of Nigeria's population—suggesting the company was having difficulties growing its customer base.
Market Competition
Interestingly, there is no major competition in the Nigerian ecommerce sector. What is happening is that there is no market size. Jumia and Konga are not destroying values, and practically are not big competitors. Their problem is simple: they are serving a very small market. The Nigerian ecommerce market is than 1% of the total retail sector.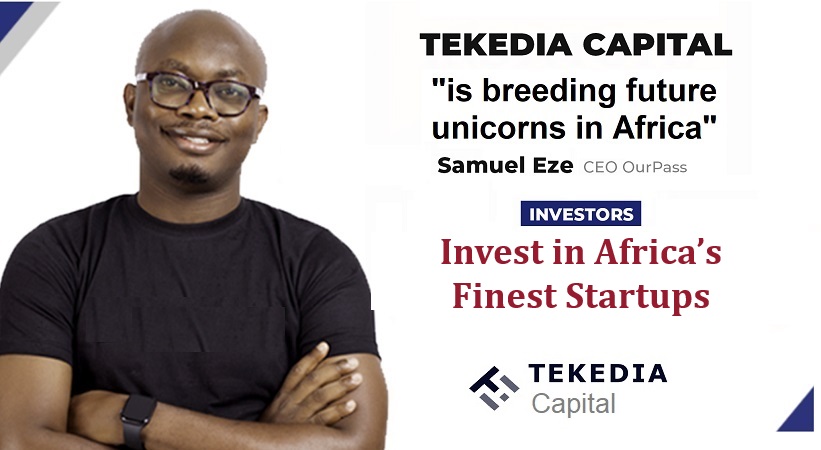 Jumia is bigger but not necessarily doing better. The advantage for Jumia is that it has a more active and larger funding pipeline from Rocket Internet, its German parent company. Konga's backers are traditional investors while Jumia is owned by an operator, a quasi digital conglomerate with more active roles in its businesses. But despite all the monies they have thrown in Nigeria, their impacts are marginal: they have not moved the sector and continue to struggle to unlock the opportunities.
Why Konga is Struggling
By reducing its staff capacity, Konga will lose any economies of scale in the traditional ecommerce business model. You could say that it reduced its geographical coverage. When an ecommerce company does that, it means it is losing ground. The driving challenge to Konga is the marginal cost which is dominated by the distribution cost. By operating its motorbikes, instead of relying on a national postal service (Nigeria has none), the biggest cost element in Konga business is offline. That is why I see Konga as a logistics company. Its marginal cost is driven by logistics and not what happens on the web. And it is that marginal cost that will make Konga to narrow the cities it does business. When a company narrows where it delivers its services, you know that the company is not a web company: Konga has never been a web business, just as every ecommerce operator in Nigeria.
As the marginal cost remains high, typical in Nigeria with no logistics, Konga's capacity to scale remains stunted. The scalable advantage is near zero because the marginal cost bounds where it can operate, geographically.
Your digital startup cannot grow if you do not have a scalable advantage. You must have a means to add new users at a cost model that tends towards zero. In essence, if the market has been perfect (it is not, and nothing is), you must serve customers at zero prices, on the web. But you do not do that since you need to make profit to exist as a business. That is why you have a cost on your apps or you extract tax via advertising.
From the Quartz piece, it seems that Konga is also struggling with its marketplace, where it does not carry inventory but takes commissions on closed sales. The company will be phasing out the storage of inventories for merchants, in its warehouse as noted above. In other words, Konga does not see value in selling the items for merchants, at commissions.
The simple reason for taking this decision is that the items are not selling well enough to justify allocating warehouse spaces for them. Possibly, Konga will free the warehouse and then stock with its own items (that is not an option with the new business model). Of course, no one can fault Konga for its strategies, but marketplace is a model that has worked in many places in the world. Alibaba operates largely on that model. But Nigeria is not China. Had Konga been able to execute that model, it would have enjoyed the benefits inherent in aggregation construct where it becomes an ecommerce aggregagor, earning commissions.
But for everything I have noted in this section, Konga has a model for marketplace but in this case pursuing it with subscription, not the typical commission. It can enjoy the aggregation construct benefits though the income will be lower as subscription guarantees cashflow but is usually lower than income from commission. In other words, it is sure of income when merchants subscribe, but over time, it will leave more money on the table if it has gotten the commission model to work. I think this is brilliant if there is scale: Konga is doing the usual Prepay even in the way it relates with its merchants.
Konga Should Sell to Jumia
The Nigerian ecommerce market is still at infancy. Someone will make money in it but it will take time. I have noted that growth will begin from 2022. That is the year it will make sense to start an ecommerce business in Nigeria. Many things will align by then. But the companies which are in the market now, they need to find how to survive until market indicators improve. But doing that will not be easy. Kalahari, founded by Naspers, Africa's most valuable company, exited the ecommerce sector because it felt that it could not be losing money for long, even though it knew that the moment would come one day.
According to the Quartz link I referred above, Konga has about 10,000 merchants. Let us assume that 20% will subscribe and pay annual fee of N50,000 ( a very tough challenge in Nigeria when OLX and Jiji are far cheaper or even free), the total revenue for Konga will be N100 million. Even after firing 300 people, Konga has close to 250 staff remaining. There is no way this model will not call for another mass sack in coming months as the revenue growth will not be substantial to cushion loses.
Simply, Jumia is not making money. Konga is not making money. I think Konga should sell itself to Jumia. There is nothing wrong with that, peers do combine when markets stall: Elance/Odesk (now UpWork),  Groupon / LivingSocial,  Sirius / XM and  Rover / DogVacay did that. And in near future, Uber and Lyft will merge, I have predicted.
No one has to wait any longer to know the grand plan of Jumia. Simply, Jumia wants to build a massive market share. That market share comes first before any push for profitability. In one of the most candid comments in the industry, Jumia revealed that it is yet to attain profitability.  The Global CEO, Jeremy Hodara, made that revelation during a press conference where Jumia announced that it would be making loans to some of its Nigerian partner-vendors.
Because of Jumia's ambition, Konga could be attractive. Konga has been severely wounded for any further fight to make sense. I do think the best for Konga is to sell itself now that it can generate higher value. To win in this market, it needs not just revenue but manpower since it is running a logistics business, despite the pivot to subscription classified model. By constantly cutting down manpower, it means it is not taking the fight to the traditional stores like Shoprite and supermarkets. That is weakness that will further erode its capacity to generate more value to shareholders. It can save itself from these challenges by selling to Jumia.
---
Book a 1:1 (one-to-one) live video consultation and get personalized professional & business advice with Prof Ndubuisi Ekekwe here.