According to technology experts, they have recognized Lagos state has the highest investment destination for digital infrastructure in Africa. Experts commend the state for topping the list of investment destinations in the continent, and also recognized the leading role Lagos was playing in driving technology investments.
No doubt, the city of Lagos has built a successful tech ecosystem that merits more global exposure investment, and resources. Lagos is said to be the economic capital of Nigeria which many have dubbed the next silicon valley.
With Lagos being home to many great startups in Africa, as well as home to three fintech unicorns – flutter wave, Interswitch, and paystack. The city remains the tech global market, and on the map of the global space as a destination of choice that investors and tech experts see as a place to be.
According to the global start-up ecosystem index, Lagos remains a leading global city in transportation technology, education technology, e-commerce, and retail technology. The city would not have been a top destination for businesses and technological investments if the Lagos state government had not done a job.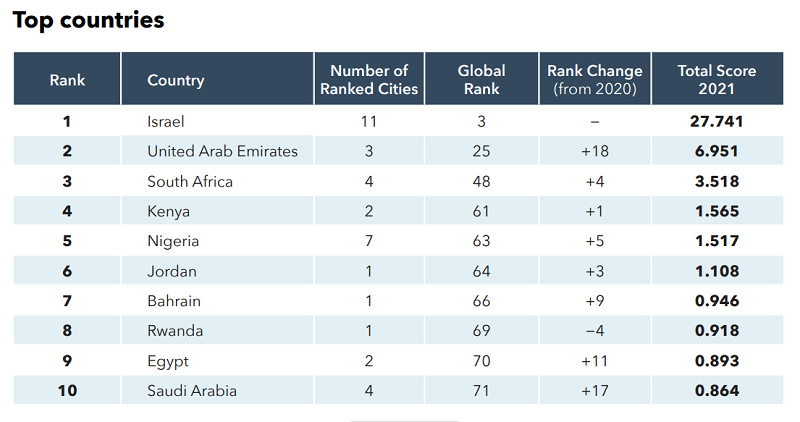 The government of Lagos has actively championed initiatives and investment, coupled with standard infrastructure in every sector with technological advancements, by creating an enabling environment for businesses to flourish. The government of the state has also actively provided support to investors in the state through its numerous programs and initiatives.
The efforts of the government have been very effective, as the state has attracted over $1billion worth of investment from technology giants. Earlier this year, American multinational technology corporation Microsoft, opened its first African development center in the state.
This investment by Microsoft signifies the city's growing importance as a great tech hub. Also, Google launched its state-of-the-art submarine internet cable in Lagos. Indeed, the city continues to attract top technology companies who have deemed Lagos fit as a top destination for technological advancement.
Asides from the city being a top destination for technology investment, the available market in the city makes it an attractive option for businesses. The city has greatly benefited from the federal government of Nigeria, in terms of policies, finance, and other incentives as the heartbeat of the country which has, in turn, boosted the nation's economy. Lagos makes a significant contribution to the Nigerian economy, which contributes 30% to Nigeria's GDP
With the help of the Lagos state government, the city is keen on building the biggest technology cluster in West Africa. The state governor Is also focused on how to build a tech ecosystem that can assist the state and unlock higher levels of prosperity. In collaboration with other tech giants, the state government believes that using the power and resources at the disposal of the government, it can help to propel the growth of technology infrastructure and tech space.