Mobility company that provides revenue-based vehicle financing to mobility entrepreneurs, democratizing vehicle ownership across Africa, Moove, has secured $8 million in funds from Absa Corporate and Investment Banking to expand its vehicle fleet in Ghana.
This brings Moove's total funding from Absa to $28 million, after it secured $20 million in July 2022.
The recent funds received will be used to break down the barriers to a wealth of employment opportunities and further empower Ghana's emerging class of mobility entrepreneurs. Also, Moove will significantly boost its existing fleet of brand-new, fuel-efficient Suzuki vehicles, which will be assembled in Ghana.
Speaking on the funds raised from Absa, Moove's country manager for Ghana Jephthah Datsomor said,
"We're delighted to be strengthening our partnership with Absa, whose support has played a pivotal role in accelerating Move's growth since becoming our first bank partner in 2022. Our latest collaboration not only reinforces our shared commitment to driving our local economies forward but also the transformative role that the provision of affordable, high-quality vehicles can play in achieving this goal.
"In light of Ghana's current economic challenges, there arguably hasn't been a more critical time in recent years to invest in the potential of its young people. With this in mind, we're proud to be in an even stronger position to break down the barriers to a wealth of employment opportunities and further empower Ghana's emerging class of mobility entrepreneurs".
Also commenting on its investment in Moove, Managing Principal for Corporate and Investment Banking Ghana, Ellen Ohene-Afoakwa said,
"As one of Africa's largest financial services groups, we have a huge responsibility to continue leveraging innovative technologies that will empower more people across the continent to bring their dreams and aspirations to life. Our partnership with Moove has been a crucial driver of this mission, opening the door to a huge influx of opportunities for Ghana and South Africa's gig economy drivers. We look forward to continuing our work alongside the Moove team and leveraging our on-the-ground expertise to further generate massive value for its local stakeholders."
Moove is firmly positioned to rapidly expand its fleet following its partnership with CFAO Motors, Africa's largest automotive distribution network in 2022.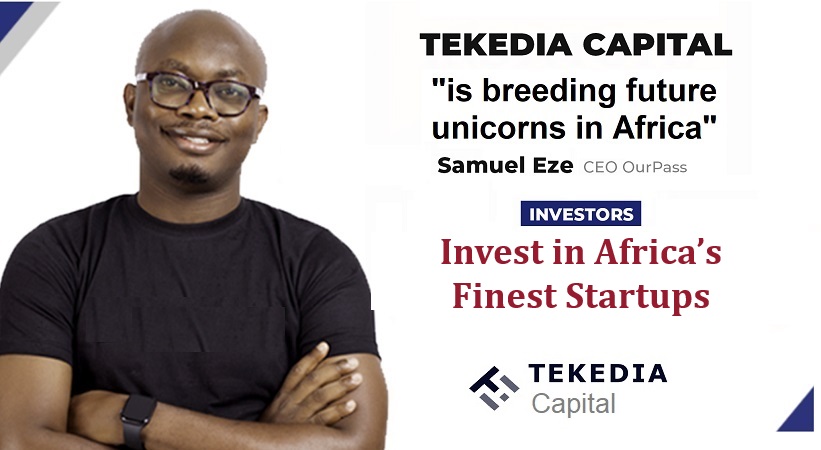 Through its agreement with CFAO Motors, it will be able to provide a range of Suzuki cars including the Alto, Swift, Célerio, Baleno, Dzire, and S-Presso models across Ghana and Nigeria to strengthen its drive to provide new, fuel-efficient vehicles across Africa at scale. Moove has also made a commitment to ensure at least 60% of vehicles it finances are EVs or hybrid models.
Founded in 2020 by Ladi Delano and Jide Odunsi, Moove is democratizing access to vehicle ownership and empowering mobility entrepreneurs.
The exclusive vehicle financing and vehicle supply partner for Uber in sub-Saharan Africa, has amassed more than 50% month-over-month growth since launch.
As of 2022, Moove-financed cars have completed over 2.6 million trips with over 30 million kilometers traveled across 6 markets which include Lagos, Accra, Johannesburg, Cape Town, Nairobi, and Ibadan.
The company is taking its revenue-based financing model globally to serve the millions of mobility entrepreneurs in emerging markets around the world who have limited or no access to vehicle or vehicle financing.
Moove has the vision to build the largest Integrated Vehicle Financing platform for mobility Entrepreneurs using technology and future productivity. Its mission is to drive productivity and success for the world's mobility entrepreneurs by democratizing access to vehicle ownership.