Professor Ayobami Ojebode, the University of Ibadan's foremost development communication scholar, has retired from the university. Professor Ojebode communicated his voluntary retirement after 23 years of service to a group of past students and mentees who are members of the African Early-Career Researchers' Academy. Professor Ojebode established the Academy for the purpose of scouting early-career academics and independent researchers for sustainable mentorship.
"On 15 February this year, I clocked 23 years on my job in the University of Ibadan. Roughly ten of these 23 years I had the privilege of spending as full professor, and 9 of it I spent heading my department," Professor Ojebode said.
Professor Ojebode added that "In November 2022, I notified the University of Ibadan authorities of my intention to voluntarily retire from the university, thus commencing the mandatory 6-month notice I had to give my employers."
During his tenure as the head of the Department of Communication and Language Arts, 41 PhD graduates were produced while 13 undergraduate students graduated with a First Class.
On September 5, 2019, Professor Ayobami Ojebode delivered his inaugural lecture titled "In search of muted voices for the mirage named development." Our analyst reported the lecture and established his academic life from 2000.
Apart from his significant contributions to the academic community, Professor Ayobami Ojebode won individual and group grants for the conduct of research that led to significant impacts in Africa and other continents. Professor Ojebode was part of a team of researchers that won a £150,000 grant for the production of reports that enhance Africans' digital rights.
"When I picked up the job in 2000, I realised I had around 40 years of working life ahead of me. And I started nursing this quiet ambition of splitting my career in two: spending the first half in UI and the second half elsewhere. As time grew, the ambition took root and momentum, and I started sharing it with some of you – sometimes in the form of jokes."
"For now, I will be working as a researcher and research manager in the development sector and will be based in East Africa," he announced.
"I am grateful to you all for being part of my story and to God for all I accomplished. I surveyed the last 23 years and what stand out is not publications, salaries, trips, public lectures but faces – faces of people who enriched me and sharpened me in diverse ways – especially my students. And suddenly the things we thought mattered no longer do; only humans last.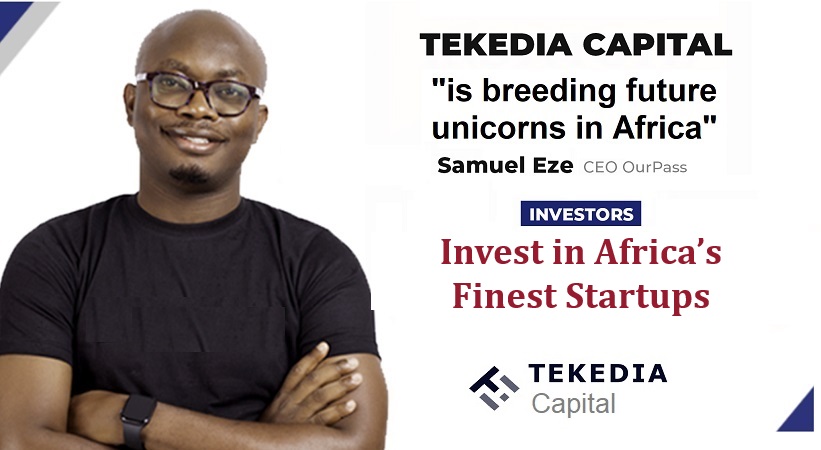 I want to apologise to anyone on whose toes I stepped while I literally hurried my way through the university and academic system. The trespass, most likely, was not deliberate."
Select Encomiums from Past Students and Mentees
Gifty Appiah- Adjei, Ghana
Coming from Ghana to study at Ibadan, I was filled with many uncertainties. However, my first encounter with you erased lots of my "unfounded " uncertainties. I can't thank you enough for making me a "Ghagerian".
Abiodun Adefioye, Nigeria
This is a double on tongue, as they say! But one cannot but be happy that your moving on is to chart a new course, which will help make the grazing field wider, broader, and richer for the many budding scholars you've been mentoring over the years. And so, for the sake of us, we can only bid you God' speed in this new endeavour, while we revel in the fact that you're only an email, a phone call or a WhatsApp message away! Congratulations, Sir!
Ogunlade Steve, Nigeria
People like you are mobile academia. You can't just remain at a point. You've got to move. Our paths crossed when I came for Master's at UI. You made research methodologies so simple that up till now, I still consult my CLA 701 for further research. You are a teacher per excellence. Human relations, superb. To you, giving out fish is never in the best interest of students but teaching how to fish. When i first met you during our CLA class, I was attracted to your class and was always looking forward to the next.
Congratulations as your plans are working out. It is indeed good to plan. May God make your second half of your career more glorious than the first.
Larissa Schulte Nordholt, Holland
Congratulations on this new and important journey! Very grateful to have been a part (albeit a very small one) of your time at Ibadan – you certainly made my PhD journey that much more enjoyable.
The end of an era and the beginning of another incredibly exciting journey. Which I have no doubt will be filled with astonishing success, breaking down barriers, and blazing a trail of empathy and competence.
Nwachukwu Egbunike, Nigeria
Many thanks, Professor Ayo Ojebode for being a fantastic human being. A man who has consistently nurtured and built others, by bringing out the very best in them. Thank you for being a quite dependable and witty mentor. A man with a large heart. God's speed, grace and ineffable blessings on your new career path. Only God almighty can reward you for investing a great portion of your life in moulding many generations of communication students in Ibadan.
Oba Amoyinmade Aikurawo Aniyi, Obaleo, Nigeria
Congratulations, Professor. I have always feared we will lose you to the global community some day because it has always been clear Nigeria can't contain the magnitude of your essence.
I thought I could see you yesterday after about five years but you had moved.  God bless your new endeavour.  The good legacy is that, for all of us your mentees, we are all Ojebodes because you are etched in our hearts forever.
Thank you for your humanity, humility and honour.