Nigeria – what a nation! Today, we are learning that NYSC certificate is no more a requirement for the governor's mansion [Enugu State today], after years the judiciary has sent many out due to the same certificate: "In its verdict, the tribunal, presided over by Justice Kudirat Murayo Akano, dismissed all the grounds of the petition. It ruled that the National Youth Service Corps (NYSC) certificate is not a prerequisite for running for the office of the governor, and there was no evidence of the NYSC certificate being attached to the documents the governor submitted to the Independent National Electoral Commission (INEC)."
I do not care who the governor of Enugu is. I really do not care. But I am concerned when there is no consistency in these rulings. But I do agree with this framework: let us remove all the barriers since they hardly add any value.
From the presidential tribunal ruling, it has been established that you do not need to include primary and secondary school certificates for the Nigerian presidency. Now in Enugu, NYSC is not needed. So, if that is the case, primary to university requirements are waived.
So in 4 years, buy the INEC form, cross all the sections because you need ZERO records to attain any position in Nigeria. Primary school – not needed, secondary school – not needed, NYSC – not needed, university education – being uninstalled. Nigerian judiciary, thanks for making things easier!
(Note, I am not commenting on if the governor did NYSC or not, I am focusing on the Tribunal saying it is no longer a requirement.)
The Nigerian Judiciary, for whatever reasons is beginning to consolidate and enhance illegality and rascality enough to set the country on a path of next level anyhowness and whataboutism that the politicians have always wanted. I only pray it doesn't consume us in the end.

— Taiwo Gabriel Balogun (@taiwo_balogun_) September 21, 2023
Comment 1: Excuse me sir, I think it's better we put things in proper perspective for public consumption. First the minimum requirements to contest for any elective position in Nigeria is O'level WAEC/NECO. What this means is that if you have a BSC or MSC or PhD you can submit it. And if you choose to submit a BSC or MSC or PhD without submitting your WAEC you have not committed any electoral offenses. This is why it is called Minimum requirements in the electoral act. You dont have to submit all your credentials just meet this minimum requirements. In the case of the Presidential election, President Tinubu submitted a B.SC degree certificate which is above the minimum, he doesn't have to submit an O'level WAEC. So the ruling the learned judges on the certificate is in order. It is consistent with other previous ruling. Atleast CSU recently released his transcript too to ATIKU.
In the case of NYSC, if the minimum requirement doesn't include NYSC in the electoral then "Ne problemen". The only part of the law is that if you wanna work for Government you must have NYSC certificate or exemption certificate.
My Response: we can defend anything in Nigeria. I am not debating. I accept anything because that is Nigeria. That is not the focus of my post. My focus is consistency: if you say you do not need primary or secondary school, be consistent.
But note this: if you want to attend UNILAG for BSC  (History) and you already have a PhD in Mechanical engineering. If you write JAMB, you must still show WAEC because that is the minimum requirement.  In most democracies, INEC will stop at the primary school because that is the minimum. That you have a PhD and cannot show you have a primary school certificate would not get you through in the UK, US or most places. But in Nigeria, anything goes. I am saying: be consistent.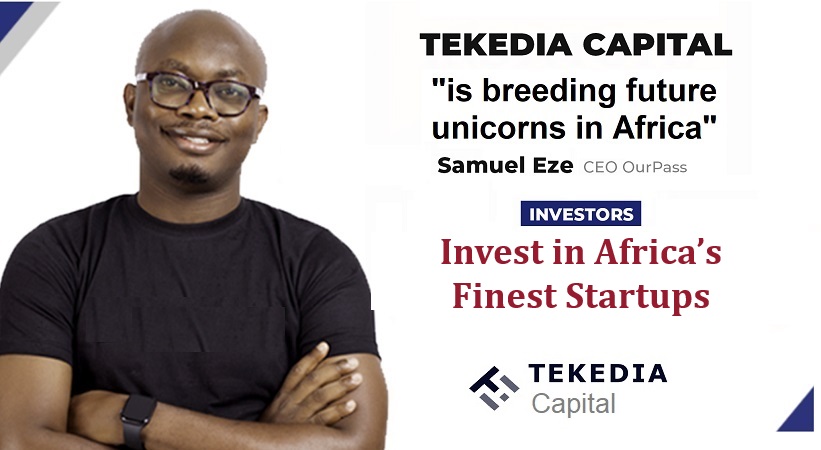 Comment1R: You're right. In this case I think the Enugu governor also submitted his Bachelor's degree. Since he did not submit any NYSC certificate the issue of perjury was a moot point.
My Response: "Since he did not submit any NYSC certificate the issue of perjury was a moot point." I am not sure that is correct since not attending NYSC has been used to fire previous office occupants. Many ministers have resigned because they did not do NYSC. In other words, by another law of the land, aNYSC certificate is a requirement to hold a public office in Nigeria if you graduate within the requirements.
Comment 2: Sad development. We cannot allow some people to serve their father land and others to willfully dodge the service without consequences. I agree that it is not a determinant if anybody will be a good governor but it does show that the person who did not serve has little regard for the public good. To then have such a person preside over a State is not setting the right example.
Comment 3: I know you must have struggled a lot to put this together. ? I hope you are happy now for making our judiciary look like they don't know what they are doing?
What do you mean by 'what a nation'? As if there is a judgement in the past that says NYSC is a requirement. Who on this earth does not know that NYSC cannot be a requirement since BSC is not the minimum qualification. How else do you want to obtain NYSC if not after graduating from tertiary institution. I feel you need to dedicate more time to analyse your post before throwing it here so you don't mislead people. Again Prof, we know where you belong and your intention on this platform.
My Response: happy to have you here again. You always struggle to read my posts and always comment out of order. If you do try (you never with all the misinformation to drop whenever),you will notice my core thesis: be consistent. If ministers, House members, etc have been fired because they did not present NYSCs, and suddenly the same system says it is not required, there is a problem. If a primary school certificate is the minimum requirement and you cannot show primary school certificate but a university degree, have you satisfied the requirement? 
Do you NOT think the system should stop at verifying the primary school school certificate? Evan Enwerem in early 2000s was kicked out of the Senate Presidency because he claimed he was called to the British bar when he was not even though he was called to the Nigerian bar. Where do we have the British Bar requirement to be a senate president?
In July 2019, Nigeria's Supreme Court sacked a  House of Reps member, Hon  Abdulra'uf Abdulkadir Modibbo from Adamawa state from the National Assembly. His offence? Failure to participate in the one-year mandatory NYSC program. 
Your comment lacks merit because you forgot another land in the land which says NYSC for all qualified grads are mandatory to hold non-military jobs in Nigeria. So, even if the Electoral Act did not have it, there is another law that does.
Do not come here and misinform people as you do.
---
Book a 1:1 (one-to-one) live video consultation and get personalized professional & business advice with Prof Ndubuisi Ekekwe here.