More than 400 donated cows.  $100,000 diamond pendant. 24-karat gold sunglasses by the House of Lunettes. Close to 70 private jets. Hundreds of the most expensive luxury cars.  Wines costing N3.5 million served. A burial so affluent that the host quipped: the burial "would make people crave death with relish".  Obi Cubana's mother's burial has dominated the social-sphere of Nigeria.
He turned his village into an arena of the socialites, eclipsing another burial where a former bank CEO brought former presidents, bank executives, past and present central bank governors, etc for his mother's burial. But those could not compete with a carnival which attracted Davido, D'banj, Kcee, and E-Money.
Why did Obi Cubana do this? Simply, that is what entertainers do. And they are not stupid. It is a business that wins on visibility and popularity. As the man who runs one of the largest nightclub chains in Nigeria, he understands that he could recruit more thousands if Cubana brand is more urbanized in the hearts of young people. And to do that, he called up his messengers, being the High Priest, and they responded.
The subjects are young people who are hypnotized by wealth. I promise you one thing: the market cap of Cubana would double in the next few months, mainly from more traffic into his clubs.
For this fanfare and carnival, it goes back to one thing: delivering alpha. I had been in a meeting where an entertainer was asking what he could do – no matter how crazy – to be in the news for 24 hours. It was in Tuskegee Alabama and I was trying to earn small money (as a student) to help a local entertainer on strategy. The wife there suggested that the man should slap her and she would call the police, and that would get all the local newspapers to cover it. But at the end, it would be captured as a mistaken incident (the wife would claim she was confused) and the next week, he would open a concert! I excused myself and left: many things are rigged in this world!
Obi needed to arrive in Nigeria – and he has done what most do to arrive in Nigeria: go through the minds of people, showcasing wealth, and become relevant at scale. Expect him endorsing politicians now! He is rumored to be worth at least $500 million with his Cubana empire estimated at excess of $2 billion, globally. In other words, he runs a business which could be valued more than most banks in Nigeria. His magic is simple: uncommon class of splendid quality in exotic clubs and hotels.
Anambra state passed an anti-money spraying in events. We will be watching if they will enforce the law because what happened in the burial was clear: there were many men whose problems are how fast they can spread money. Yes, someone in Nnewi makes a tool which helps you load cash and push a button so that spraying money will not be too much of a burden.
Same Nigeria and 99% of them live in that Nigeria: unbounded wealth. Sometimes, despite the obvious insanity of this carnival, it is good to remind people that Nigeria has acres of diamonds. Do not be tripped – all of them have built ROIs on,  and the destination is fatter bank accounts as free press has brought more brand recognition.
Obi and his group are in the same Nigeria. Yes, despite the obvious insanity of this carnival, it is good to remind people that Nigeria has acres of diamonds. As I watched them, I saw an opportunity: build a money-sprayer as I saw men in pain trying to spray money fast enough, but their hands were failing. Imagine if we have supersonic money-sprayer which allows only $100 papers!
But note this: Obi has elevated Cubana, and when he returns to business, he will check how the foot traffic has improved in his clubs and hotels! Like in Michael Jackson's wake keep where the girl said it would be nice to do this type of show regularly, Cubana 2.0 has started. And before I go, I send my condolences. He truly wanted to celebrate his mother – and he has all the rights.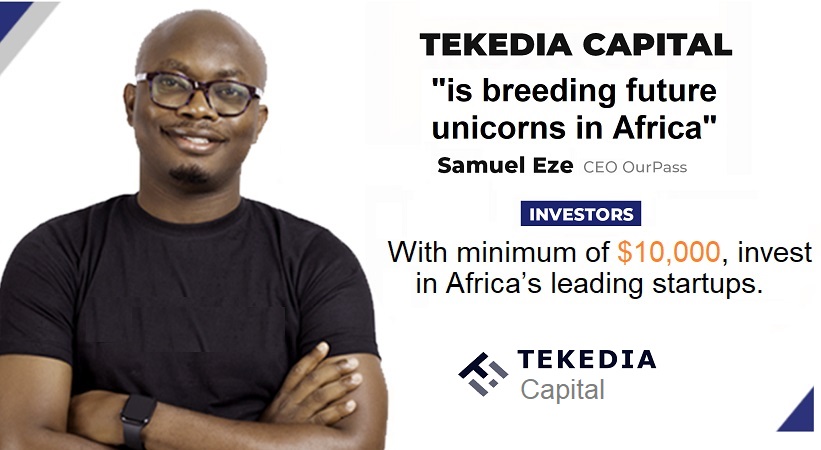 The Umunneoma Economics and Igbo Apprenticeship System
Legends have it that most of the wealth displayed during the burial came through donations from men who Obi Cabana supported in their entrepreneurial journey. As I have written in Harvard Business Review, the Igbo Apprenticeship System remains a vehicle to accelerate wealth creation and insure a future. Obi Cubana is another case study.
The Igbo Apprenticeship System is a business philosophy of shared prosperity where participants co-opetitively participate to attain organic economic equilibrium where accumulated market leverageable factors are constantly weighted and calibrated out, via dilution and surrendering of market share, enabling social resilience and formation of livable clusters, engineered by major participants funding their competitors, with success measured on quantifiable support to stakeholders, and not by absolute market dominance.

For the Igbo Apprenticeship System, the main focus is to prevent poverty by mass-scaling opportunities for everyone, and not for building conglomerates! It makes no sense in Adam Smith Economics that a man will build a business, accumulate a market share, and one day decides to relinquish some – and even go further by funding his competitors. But he is accomplished by doing so: those competitors are his brethren (umunneoma) and they will RISE with him. In a world of inequality, despite the obvious inefficiency in this system – lack of scale reduces the capacity to solve big problems – it is all about ubuntu.
Comment: There is no value in this kind of stuffs. It would not bring any development to his village. So what it is far?
Response: What is development? If a man spends $2 million and adds $50 million in his company valuation, is that not a good playbook? This guy is a UNN graduate, he built a massive empire from scratch; I will never think he is not going for alpha. It is part of building wealth: for every $1 billion Amazon puts in India, Wall Street rewards it with $20 billion for having exposure in India even though it may not make money in India for 10 years. But if it does not "waste" that money, Wall Street will punish it because it is not represented in frontier emerging market.
The total media attention he has received including from BBC, VOA, etch which are covering it as a special discovery carnival is already more than he spent. Cubana is a brand now and Cubana 2.0 has started. He is laughing at us because it is all a playbook!
I used to have a contract with Ifeanyi Ubah and I learnt how these guys shape brands even when you think they are clueless. Mr Ubah is now a Senator. He is the only senator not from APC or PDP because Ubah is a brand – he defeated APC and PDP. He wasted money – but he captured value.