One of the continents to be in the world is Africa. Also, one of the countries to be in the world is Nigeria. Both have many things in common. To get to Africa in all ramifications, one needs to understand Nigeria and Nigerians in some cases. In terms of African presence in other continents, there is no way one would not meet a Nigerian. Talking about productivity and significant contributions, Africans through Nigerians are always there.
As good as this, Africans through Nigerians or other nationals on the continent are difficult to predict. The continent is full of opportunities based on the numerous problems facing it yet people are finding it difficult to disentangle the issues and challenges impeding effective exploration of the opportunities through appropriation of existing resources.
In June 2019, I decided to start exploring problems and needs of Africans, especially Nigerians, using data-driven content approach. The decision was made after quitting my paid job. For over six months, I did not know when and where the content would be published to get maximum readers and impacts across the continent until I got the opportunity to contribute articles to Tekedia.
Fellow Nigerians and Global Citizens, it is necessary that I inform you that before getting the chance of being a contributor I had sent one of my pieces to Professor Ndubuisi Ekekwe, the owner of the platform and founder of Fasmicro Group, for a possible constructive review and instant feedback. Unfortunately, the reply did not come as expected. On two occasions, Professor Ekekwe informed me how busy he was. This did not deter me. I continue to send messages to him via LinkedIn.
This was before the announcement of the platform's acceptance of contributing articles. Immediately I saw the call I swung into action by pitching my proposed article, highlighting the key focus and how I believed the public would gain significant insights from the piece, to Professor Ekekwe.
Fellow Nigerians and Global Citizens, the first article was published on June 17, 2019. From this date to today, I have 315 publications on the platform. The production of these articles did not happen without critical and significant readings which led to understanding of specific approaches needed for data collection and presentation of results in insights towards maximum impact delivery on the readers.
Fellow Nigerians and Global Citizens, permit me to say that between June 17, 2019 and September 20, 2021, I focused more on Nigeria, examining its needs, challenges and problems across public and private sectors. In the course of doing this, I had the opportunity of reading over 200 theories and models in addition to a large number of popular and specialised books with the intent of getting the right processes and people for a country that is in the midst of sticky followership and leadership systems.
In the course of my researches for data driven content, I discovered that there are micro and macro leaders in the public and private sectors. As the name suggests, these two categories have different roles to play in advancing Nigeria and Africa in particular and the World in general. Micro leaders who are the employees, clients or customers in the two sectors are expected to do their expected tasks and duties diligently without any form of manipulation or corrupt practice. This is also applicable to the macro leaders, who are the political, business and community leaders.
Despite the goodness of these classifications and volume of data I analysed, Fellow Nigerians and Global Citizens, my journey of over 2 years still generates the question; are existing micro and macro leaders the right tools for sustainable processes and future People? Many answers were found and presented to the public using insight approach. The presentation of the insights largely attracted mixed reactions. Some reactions indicated that macro leaders should be held responsible for the bad system which has been producing bad outcomes in the public and private sectors over the years. Some reactions revealed the fact that both the macro and micro leaders are the proponents of the bad system.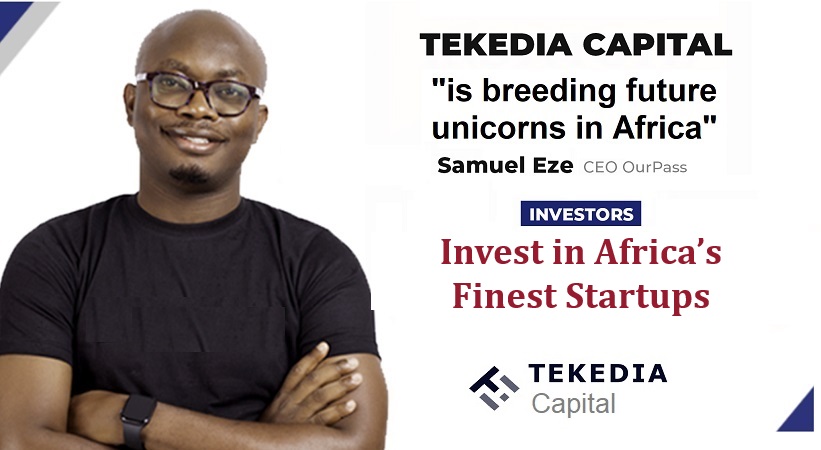 Fellow Nigerians and Global Citizens,  I need to inform you that my articles on the selection of a new Vice Chancellor at the University of Ibadan and the recent action of the Central Bank of Nigeria regarding the poor performance of Naira in the foreign exchange market generate big reactions that align with the position of the two schools of thought. This does not mean that other articles are not. A number of people who read and applied insights in the articles usually reached me through personal messages and phone conversations.
Fellow Nigerians and Global Citizens, the key thesis from my over 2 years of researching and publishing data driven content using vertical content distribution strategy is that Nigeria and other African countries would be much better in terms of processes, products, people and technologies if the two categories of leaders embrace data-driven management culture wholeheartedly. Throughout this journey, I have gained specialised and generalised capabilities for solving people, processes and products' problems or needs using data-driven approach. Like I said earlier, application of theoretical propositions and model constructs have helped me to see, analyse data and report insights that assist political, business and community leaders in their decision-making process.
Fellow Nigerians and Global Citizens, at the initial stage of the journey, it was difficult to get the right data for analysis, especially when there is a need to have physical contact with the data sources in the public sector. Of course, one does not expect participants in the private sector to release their proprietary data for the public use, but there is a need for making non-proprietary data available to the researchers.
Appreciations
I appreciate the Almighty God for giving me sound health for carrying out the researches that led to the publications. He makes sure I did not fall when the needed energy is draining. I specially thank Professor Ekekwe for allowing me to reach global audience. I cannot be what I am today without my parents and siblings. Thanks for the unalloyed supports. Thanks to Professor Ayobami Ojebode for planting the research seed in me while at the University of Ibadan. You made me realised that research and development can put bread and butter on Table when one takes it seriously. All my friends and readers across the world are wonderful, for seeing value in what I write and create more opportunities for me to be better through their constructive criticism. I cannot forget the kind of sacrifice my wife, Zainab Omobolanle Mutiu, makes every day. She bears the brunt of my lack of time for our kids. Thank you for telling those who believe that your husband is too bookish and not having significant time for you and the kids, that you understand the man you married.